Create your perfect garden this February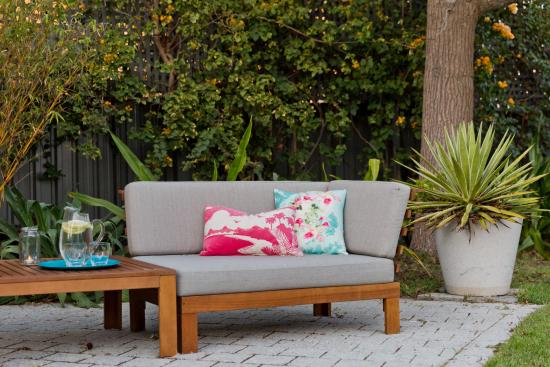 Gardens mean different things to different people, and while some want a secluded space to unwind in and relax others want a place to entertain, chill out with family and friends, or simply enjoy pottering around their plot. Spending time outside helps to lower stress and anxiety, improves your mood, and is beneficial to mental health and wellbeing.
So, it's time to create your perfect garden with support from the 'Gardening is Good for You!' campaign.
To start creating your perfect garden it's best to write down what you want from it. Should it be inviting and welcoming, vibrant and fun, private and protected, or perhaps a spiritual space to meditate.
Set out the style, features to include, colours you love, and plants that appeal. Use books, magazines, and websites like Pinterest for inspiration, and then sketch out your ideas. Different plants lend themselves to different garden styles, whether clipped, clean and formal, or big, bold, bright and tropical, so visit local nurseries and garden centres to talk through ideas with their expert staff.
Your garden could be a peaceful sanctuary or welcoming social space, boosting the health and wellbeing or all those who use it. And by styling different areas with plants to suit your mood you'll be able to enjoy seasonal colour throughout the year.
DID YOU KNOW?
Flowers can make you feel calm and relaxed, reducing stress and improving mental health. Fragrant flowers, like lavender, have been shown to lower heart rate and blood pressure, too, aiding restful sleep. While the style of garden and colours used can affect mood and emotions, just looking out onto plants has healing properties, and can boost performance, productivity and creativity.
PLANTS OF THE MOMENT: PLANTING STYLES
Gardens can be created in many popular styles, so choose one to suit your mood. If space allows try developing different themed areas divided by paths, clipped hedges, planted trellis screens or archways. Be creative and play with colour themes or celebrate a season, having fun and expressing your own personality.
There are plenty of 'tried and tested' favourites at garden centres now, perfect to produce beautiful displays with instant impact. These plants that are hardy, reliable, easy to maintain, and great value for money!