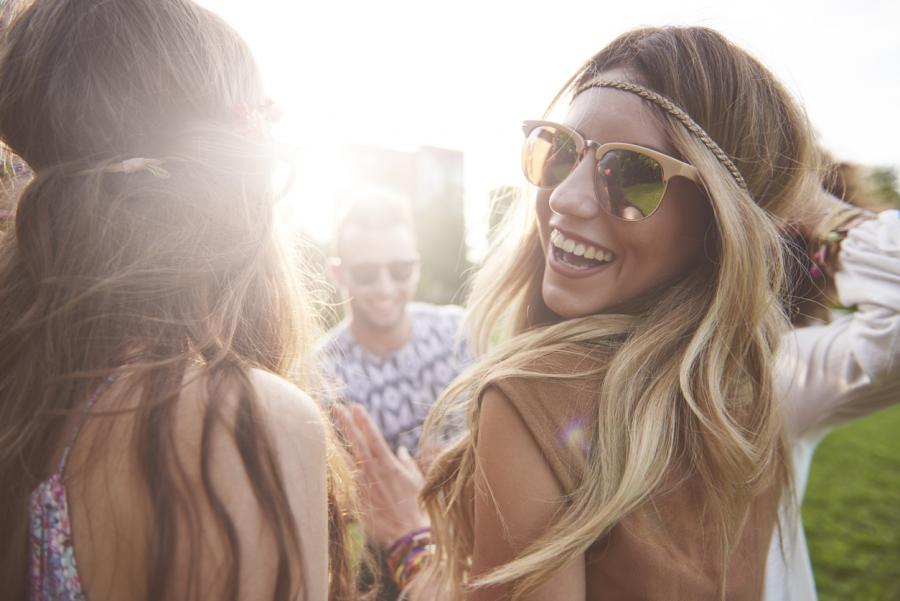 Edit by Millie Bolton
Now that the festival season is here, we've compiled a gallery edit for you, perfect for any festival look and some we hope will be wardrobe favourites for years to come.
This handmade Liberty Wrap bracelet from Renné Jewellery is spot on for a chic bohemian vibe. This bracelet is available in a variety of colourways so have one for each party! £45
Silver drop earrings from Emily Mortimer Jewellery define elegance and effortless cool. Pair with primary colours for an uber chic relaxed vibe. £125
Lola Rose has nailed festival trends this summer, with a stunning collection of gold jewellery. You're bound to be the festival fairy with these delights.
Rising Sun Celestial Ring and Necklace. £145 / Mini Coin Charm Necklace. £160 both from www.lolarose.co.uk
Festivals are the perfect opportunity to go all out with makeup and W7 Cosmetics give you an easy and affordable festival look. The Beam Me Up illuminators are a range of concentrated liquid highlighters that produce a highly pigmented glow on your skin. Festival Gems are a fab way of cheering up any outfit, and at only £5.95 you can get two packs to dress up your friends and family too.
Don't forget your Unicorn Goo Intense Glitter Balm from Primark – this biodegradable gel has our thumbs up and is only £2!
These colourful boots from Aigle make preparing for British summertime easy. The bright colourways give an option for every outfit and the lightweight throw on ease makes dragging your heels a thing of the past! £50
Keep dancing with the Padstow Deck Shirt by Whale of a Time Clothing – this is simple 90s cool and perfect for casual style during those evenings when the air cools. £59.95
Channel your inner Pocahontas with these gorgeous Chieti sandals by Keith Scarrott, £99
The Aldeburgh Fedora with Guinea and Pheasant Feather, £65 by Hicks & Brown is sure to turn heads while protecting from any damaging rays.
For super special underwear you can feel confident about, look no further than the Dora Larsen new collection of stunning lacey neons and soft pastels. The Martha Lemon Bra is so on-trend for summer. From £46