'I held the jewel of my childhood up to my eye and through it, I saw ponies and a dressing-up box and a tent, and that was Giffords Circus'
"Roll up, roll in to the Giffords stately pleasure-dome, for miracles, song, symphony, excitement, musicians, horses, magicians, tumblers enfolded in sunny spots of greenery… 2019 is the new summer of love and there's a new dawn breaking at Giffords Circus as the big top is transformed into a lush green pleasure-dome."
Lady.co.uk talks to Nell Gifford, founder and producer of the magical world of Giffords Circus. (photos by Mark Lord)
Is running a circus all that you imagined as a child?​
'Yes, but it's much more than I imagined as well – the reality is more about backstage than front, for me all the work that goes on behind the scenes – backstage – to create this amazing fantasy world you see at the front. Perception is everything!'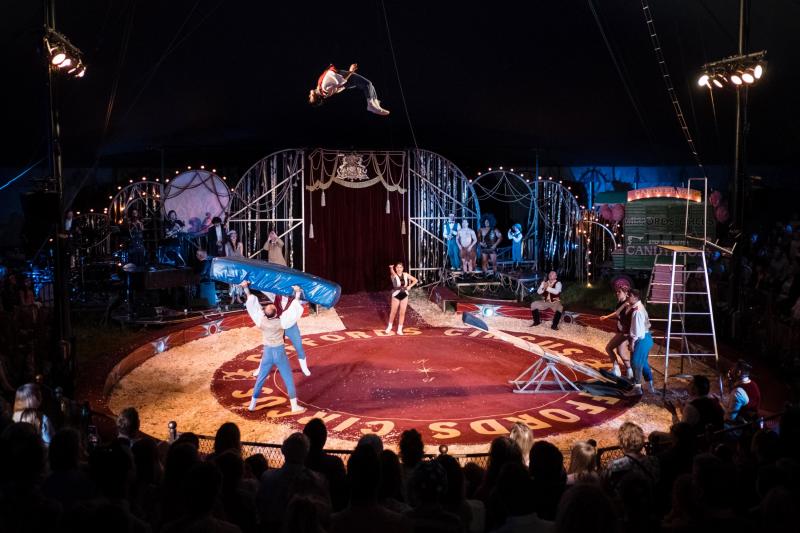 How has Giffords changed in the last decade since your book on the first ten years of Giffords Circus?
'Giffords Circus began in 2000, with my then husband Toti, who did an enormous amount of the work. Gradually we increased in size and we needed a bigger tent, by 2004 we had a lined tent but it altered the light. It was difficult to work in the marquee style tents we were using, we needed more lighting and a better technical performance. In 2018 we got our hand-made italian grown-up circus tent.'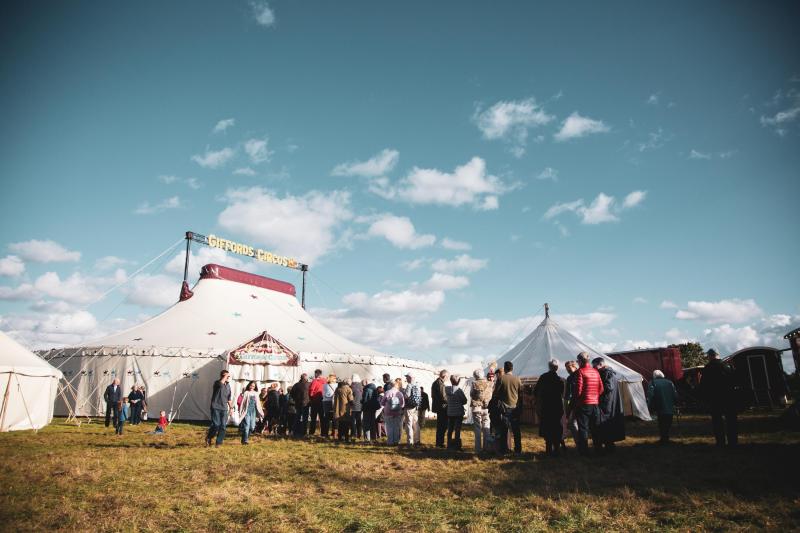 What do you consider the most extraordinary / most difficult thing about being part of a circus community?
'The travelling around requires a lot of mental stability – you need to be resourceful, not worry too much about things. Circus life is a bit like living in a soap opera; young or old, your personality is revealed completely, it's fascinating, addictive and fun.'
Do you have a favourite act / place to do the show?
'My favourite so far has been Frampton Court Estate. It is so nice to be able to tour.'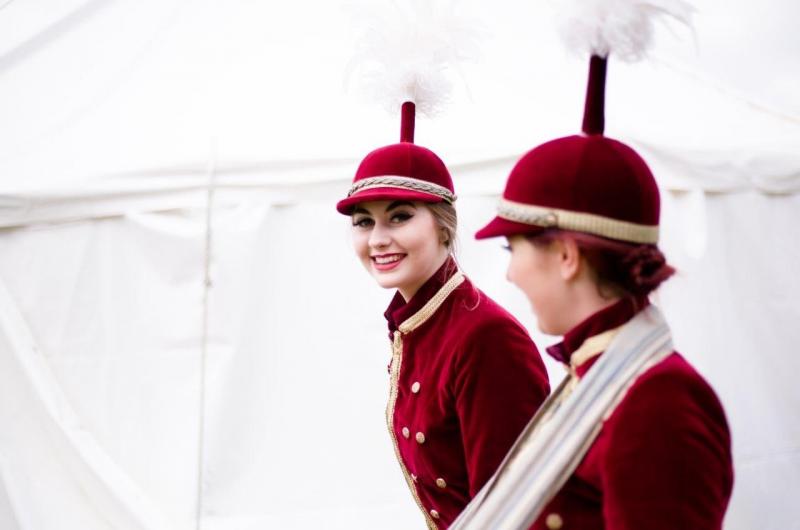 The 2019 show sounds amazing – 70s cool! And with more than before – trapeze, cyr (a wheel with someone inside it) vaulting and juggling… For someone who has never been what should we expect?!​
'Expect simplicity and glamour – it's all in real time. It is magical – expect some WOW moments! 2019 is the new summer of love and there's a new dawn breaking at Giffords Circus as the big top is transformed into a lush green pleasure-dome...There will be a hint of the seventies in the styling of this year's show and we are having great fun drawing inspiration from the music and art of this time.'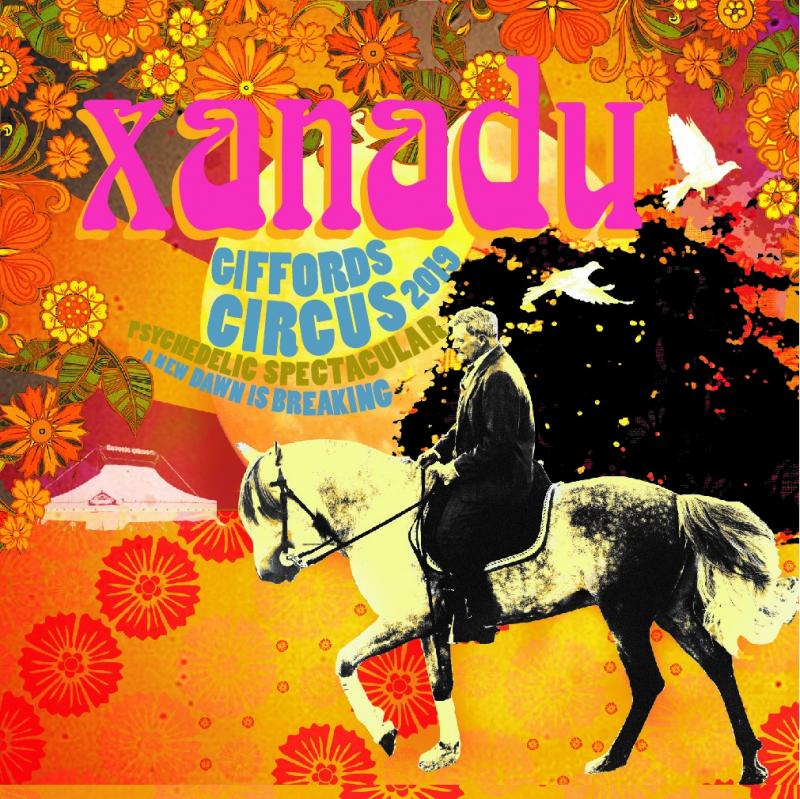 XANADU.
It is midsummer 1973 in Hyde Park and the flower power movement is at its height. Hippies, hipsters, rock stars, musicians, wild women and global nomads with shamanic horses gather to play, sing, dance, protest and perform. Policemen and a family of out-of-towners get caught up in the celebrations. Will they get in the groove? Nell Gifford builds a pleasure-dome and Tweedy has a job in the kitchen as he thought everyone was talking about "Flour Power". As evening approaches, the ever more chaotic event careers towards a joyful, transcendental finale. Be there or be square!
Xanadu opens on Friday 3rd May in Giffords Circus hometown of Stroud, Gloucestershire, before touring the Cotswolds, Oxfordshire, London, Berkshire and Wiltshire throughout the summer.
Fans of Giffords Circus include Jennifer Saunders and Adrian Edmondson, Helena Bonham-Carter and Vivienne Westwood, but despite a celebrity following Giffords remains a 'village-green' style show at heart that continues to sell out shows to all who have fallen under its spell.
Xanadu will welcome a plethora of new acts in 2019 that include:
Lil Rice, niece of Nell Gifford and daughter of Emma Bridgewater who will wow the audience with her amazing cyr wheel act.
Jacob D' Eustachio, a talented juggler originally from New York City, and educated at Canada's École de Cirque de Québec, who has performed in 13 countries on five continents.
Anna Rastsova who will bring a NEW act, the swinging trapeze, an act never before seen in the Giffords Circus big top.
And introducing the daring Donerts, a family who hail from Hungary and are making their UK debut with their pas de deux and vaulting act that will have audiences gasping in delight.
Of course, Giffords Circus fan favourite Tweedy the Clown fresh from his performance in the Everyman Theatre's Waiting for Godot, theCuratola Brothers and Nell Gifford, herself will all return to the ring.
Since 2012, Giffords shows have been directed by Cal McCrystal, whose credits include Iolanthe at the English National Opera, Paddington, Paddington 2 and One Man Two Guvnors. Maverick, naughty and uncompromising, Cal leads the company through a three-week rehearsal period at the Giffords Circus farm in the Cotswolds, ahead of them hitting the road.
Fans are encouraged to buy their tickets early to avoid disappointment as Giffords Circus Xanadu promises to be the family must-see show of 2019.
To purchase tickets across the tour please visit:
www.giffordscircus.com
GIFFORDS CIRCUS
XANADU 2019 TOUR DATES
Friday 3 May – Monday 13 May
Fennells Farm, Stroud
Thursday 16 May – Tuesday 28 May
Sudeley Castle, Winchcombe
Thursday 30 May – Monday 3 June
Daylesford Organic Farm, Kingham
Thursday 6 June – Monday 10 June
Blenheim Palace, Oxfordshire
Friday 14 June – Monday 24 June
Oxford University Parks, Oxford
Thursday 27 June – Monday 8 July
Chiswick House & Gardens, London
Thursday 11 July – Monday 29 July
Windsor Great Park, Berkshire
Thursday 25 July – Monday 29 July
Stonor Park, Henley on Thames
Thursday 1 August – Monday 12 August
Barrington, Burford
Thursday 15 August – Tuesday 27 August
Minchinhampton Common, Stroud
Thursday 30 August – Monday 9 September
Marlborough Common, Wiltshire
Thursday 12 September – Monday 16 September
Stratton Meadows, Cirencester
Thursday 19 September- Sunday 29 September
Fennells Farm, Stroud