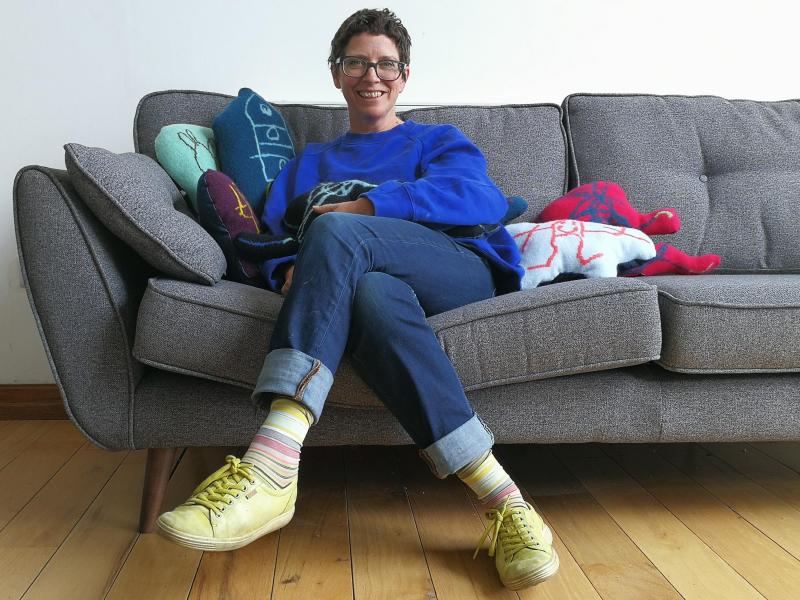 What parent doesn't love thier child's first scribbles? What parent doesn't shriek with delight as our beloved offspring declares 'ISSASPACESHIP!' whilst thrusting a grubby piece of paper that might or might not have the first impressions of the next Da Vinci on it, under our nose? To have an opportunity to put these precious creations and memories of remarkable occasions (of wedding days, births) into something more lasting and comforting, is a perfect idea and a lovely way of holding a special memory for years.
Sally Underwood has done just that. The Hastings-based mother-of-two is an international success, having set up a unique business knitting drawings and maps into blankets and keepsakes.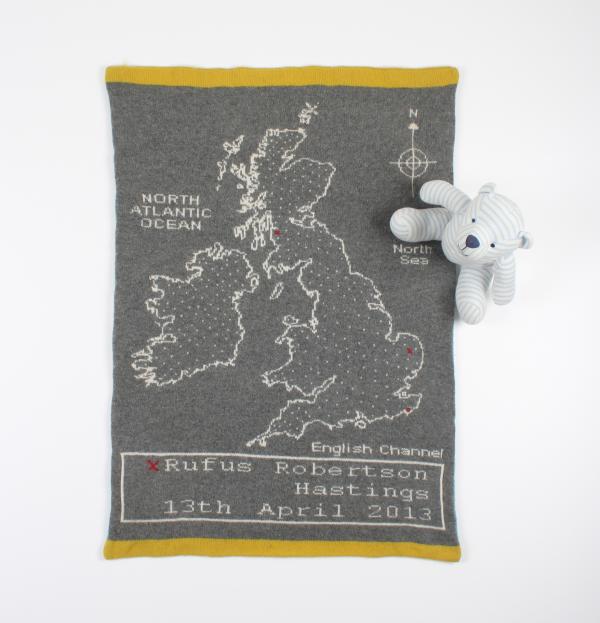 46-year-old Sally Underwood uses a computer to create the initial design, before machine-knitting the blanket or shawl. Designs include birth blankets, which mark the country and place of baby's birth with an 'X'; wedding memory blankets, which mark the couples wedding venue, or place they met; as well as blankets and toy cushions with knitted representations of children's doodles and drawings.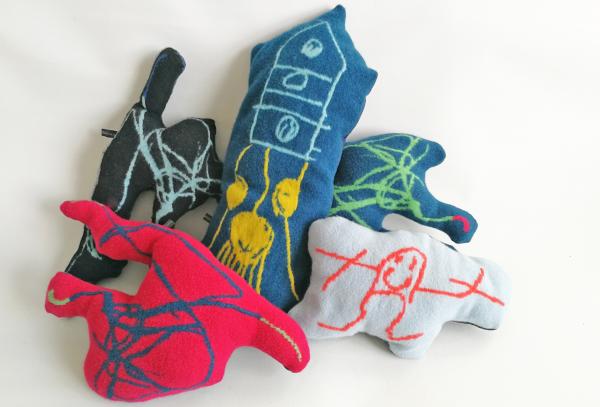 A contemporary knitted textile designer, Sally offers two different finishes: soft drape blankets which are washed to soften the finish alongside a felted process in which the fabric is knitted and felted creating a matt finish so sally is able to cut and sew any shape. Each product is expertly created using specialised software, and knitted using Sally's eighteen-colour palette.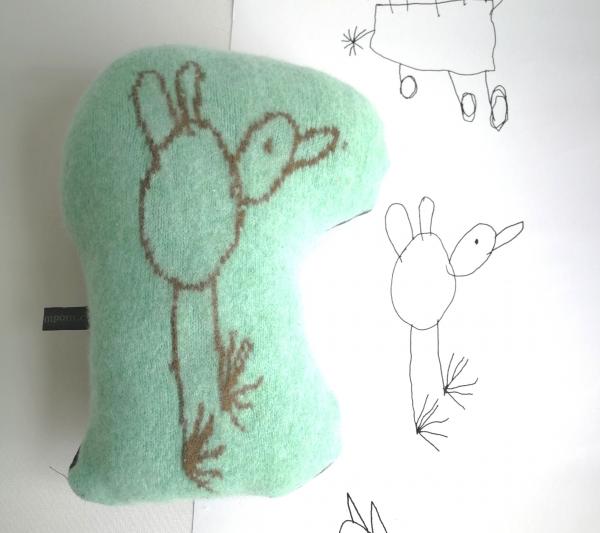 Sally began machine knitting as a teenager, however living with arthritis (JIC) she struggled as her wrists were often painful and swollen, then, while at university she was given a motor to enable her to continue knitting using a foot pedal. This was when she began felting her knitting as she could knit longer pieces of fabric. Sally was inspired to set up ompompom in 2013, following the birth of her first son. She was keen to mark his birth creatively, and so knitted a map of Britain with an X marking Hastings his place of birth. Sally continues to take inspiration from motherhood and has translated her son's drawings into cushions. She will be taking this idea into his school in the summer term, offering his classmates the opportunity to turn their drawings into soft cosy toy cushions. They will get to choose two colours from her colour palette inspiring confidence and creativity.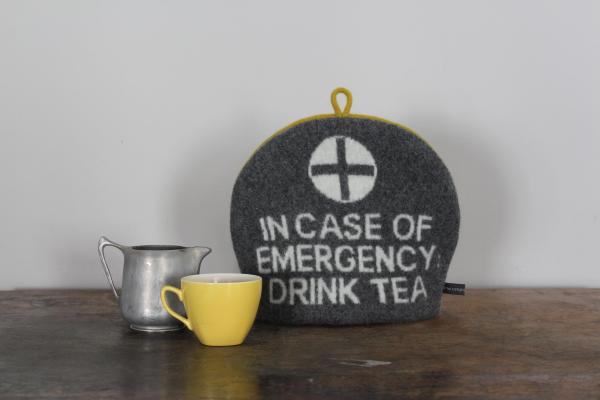 Creating an online shop using Etsy, Sally has gone on to sell internationally and has designed and knitted maps in the UK, as well as other countries including Australia, USA, New Zealand, Japan, Korea, Germany, Bulgaria, Portugal, Manhattan Island, LA and the Scottish Isles.