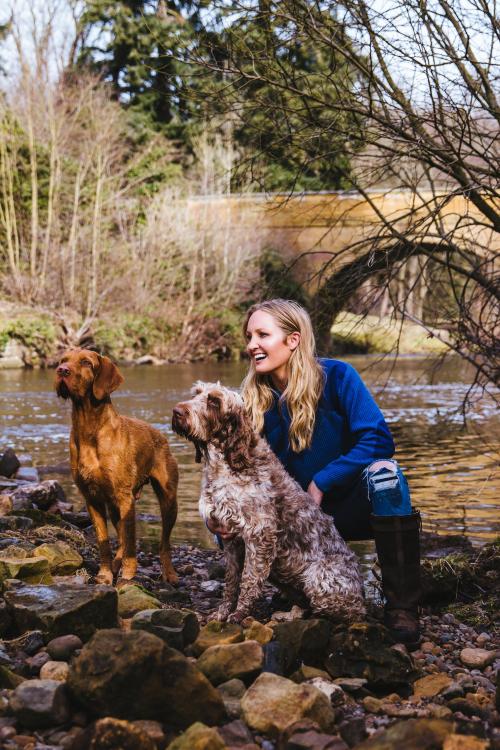 MISTAMINA | Lady Melissa Percy collaborates with charity Alexa's Animals for National Dog Day
Lady Melissa Percy is the youngest daughter of the Duke of Northumberland. Missy spent her childhood outdoors in the grounds of the family home of Alnwick Castle. Each piece from the new collection is named after the Percy family dogs, who mean so much to Missy and have been with her on long days out in the field.
Missy wanted to give back to something close to her heart – she has always had family dogs, so it was only natural to give back to a dog charity. Alexa's Animals is based in Missy's hometown of Alnwick, and works to rehome rescue dogs. With 5% of the sale price of each jumper being donated to the charity.
"All of the jumpers in my new collection are named after beloved family pets, and growing up surrounded by dogs, the rescue of abandoned and abused animals has always been incredibly close to my heart. The chance to support local Alnwick charity Alexa's Animals in their tireless work to find forever homes for man's best friend is a pleasure, and Alexa herself is a great inspiration, having been awarded an MBE for services to animal rescue," says Missy.
The Alexa Jumper, £90 by Mistamina, available at www.mistamina.com is a stunning cobalt blue chunky knit, perfect for that winter walk.
Find out more about the work of Alexa's Animals here www.alexasanimals.com