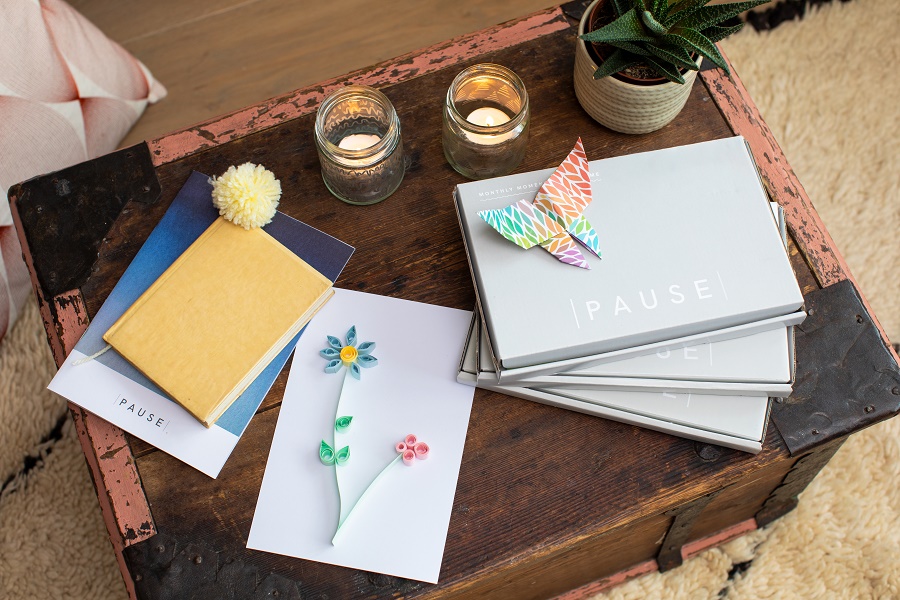 How wonderful would it be if you could pause everything, take a deep breath, and give yourself a moment of calm every month? Well now you can – with Pause.
Pause is a subscription box that provides you with a monthly moment of mindfulness, creativity and wellbeing, delivered straight through your door. A little 'me-time' treat, Pause is here to boost your wellbeing and help support Mind too.
With a wide range of relaxing activities, each one tailored to provide something fun and calming, Pause allows you to give back some time to yourself. Each Pause box offers something unique and promotes improved personal wellbeing through activities that encourage relaxation, creativity, and reflection.
'A great way to self-soothe and begin to be a bit more mindful.' BECCI
Share your moment of peace
This monthly treat doesn't just have to be for you. Why not gift someone you love a moment of calm, a moment to themselves?
For just £7.50 a month, we will send you or a loved one a Pause box every month over the course of a year.
The power of wellbeing
Your Pause box can help you to find the time to acknowledge how you're feeling, and to check in with yourself.
But wellbeing isn't all about self-reflection. Your Pause box can also help you to learn a fun, new skill and encourage you to try new activities. These new skills, goals or challenges can have a big positive impact on your self-esteem and wellbeing.
It's also easy to feel disconnected sometimes. Pause can help you share, talk and connect with friends and family. You can share a Pause box, gift a subscription or show and teach your new skill to your friends and family.
Help us provide real support
Your donation won't just help you or your loved one.
Does this imply sending it to a partner, rather than a friend, family member, colleague etc?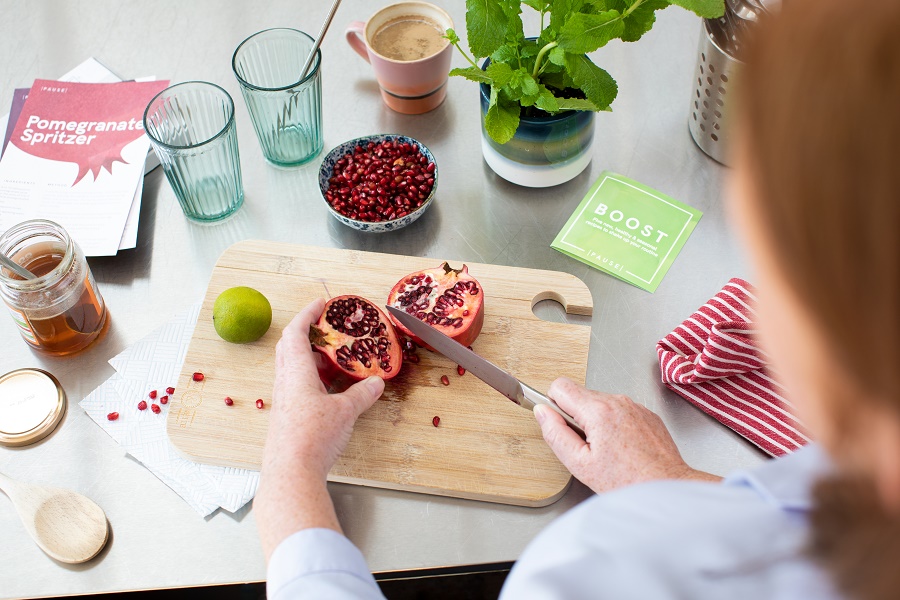 Every year, one in four of us will experience a mental health problem.
By subscribing to Pause, your monthly donation will help us reach more people who need our support. Help us make sure no one has to face it alone. Start a Pause subscription today.
For more information, visit the website: here