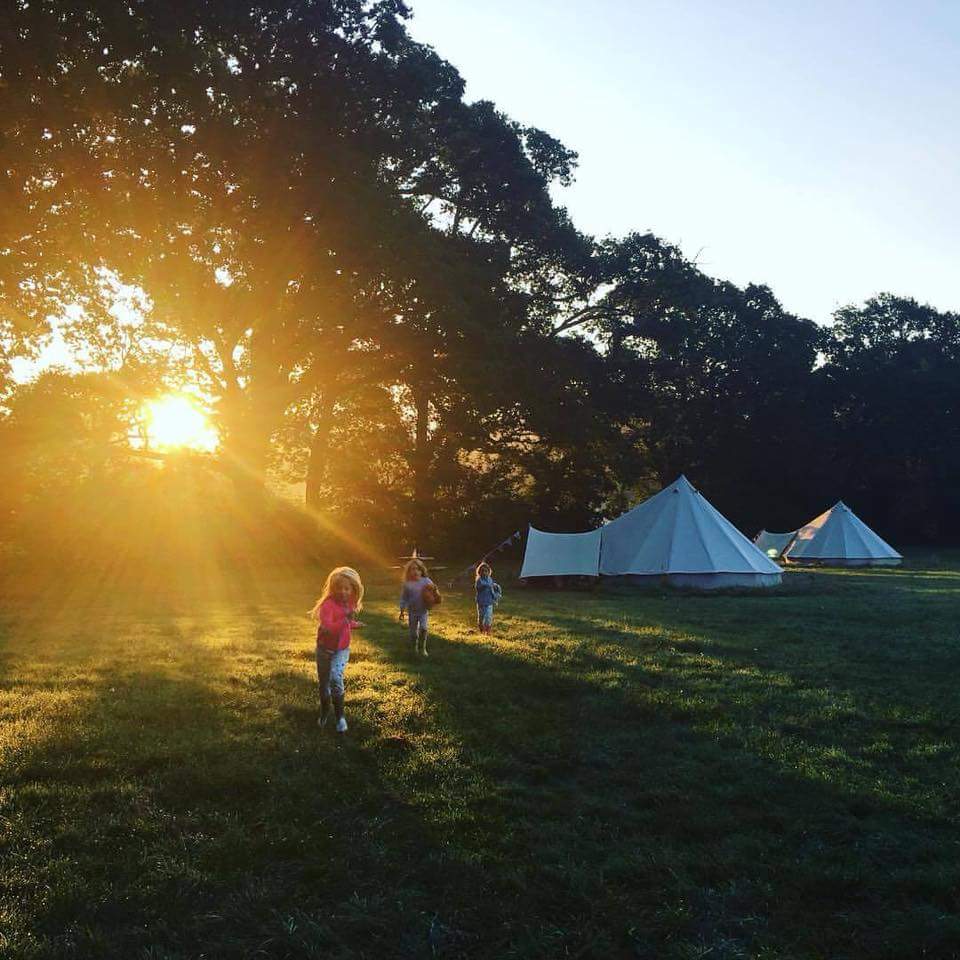 Amber's Bell Tents Camping - beautiful tents, stunning locations.
With the success of the second site at Wiveton Hall, Amber's Bell Tent Camping has reached out to UK landowners and is delighted to announce four new superb locations, offering a unique blend of stylish and practical glamping in Spring 2019.
Amber's Bell Tents started small with just two rustically furnished tents in the rambling grounds of Mannington Hall in North Norfolk, a quintessentially English country house dating back to the 1500s and home to the Walpole family.
Lady.co.uk caught up with Amber on the exciting news...
'We quickly saw the demand for our product and have expanded year on year, offering more touches inside the tents and out. Our second venture saw us partner up with the Earl of Wiveton, Desmond McCarthy, on the site of his beautiful home and fruit farm Wiveton Hall. Mannington and Wiveton are both truly special places. We feel very grateful to be able to offer such magical places for people to share, discover and gather great memories from. At each location we offer only a handful of tents for guests, assuring the camps retain their feel of the wild.'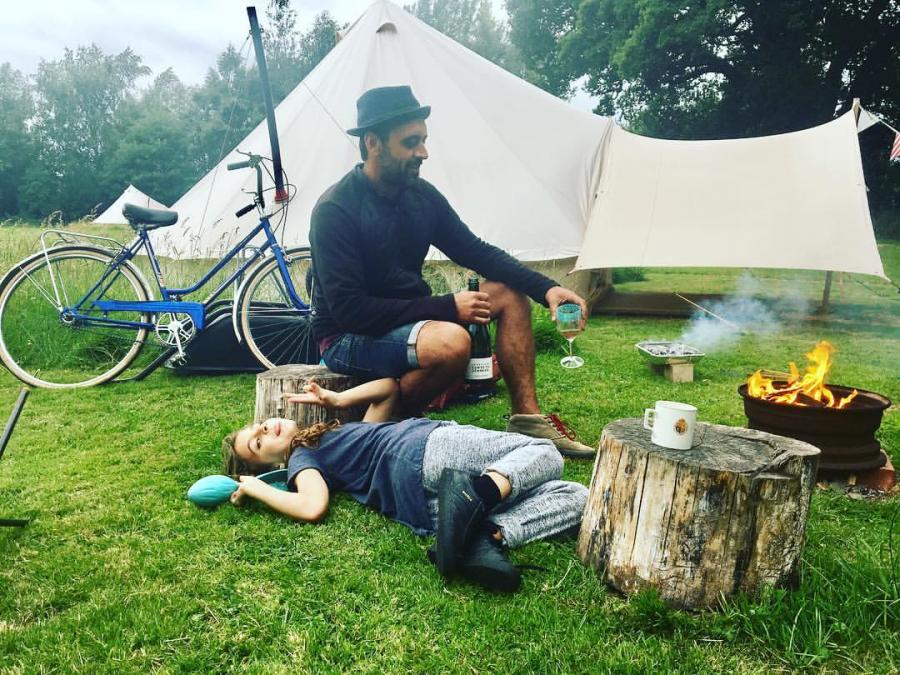 The four new sites are as follows:
Hoveton Estate, Norfolk (Bewilderwood!)
A woodland clearing in the heart of Hoveton Estate, with the magical world of Bewilderwood just a two minute stroll away. Also offers fantastic access to the stunning Broads, an Area of Outstanding National Beauty, for opportunities to get up close to the water and the wildlife. Children will love this one!
Hopton Court Estate, Shropshire
A secluded natural woodland setting and an area of outstanding natural beauty, this wonderful escape offers countless opportunities to ramble onto the Shropshire Hills, or join in with the kids on the rope swings and mini local festivals. Safe and secluded, you are away from it all amongst the pines. On site, glampers will have the benefit of their own personal WC/wash room for each tent and a wood fired sauna. Fancy!
A huge pick your own farm over six acres of open grass meadow, this is a real treat for foodies! Experience the fantastic farm shop which supports local producers, pick your very own hamper and get yourself a real British Farm backdrop for family glamping. A wholesome or gourmet-camping holiday for all the family.
You'd be forgiven for thinking you'd stepped inside a Constable painting when you get here. The River Wensum runs through the meadows of the site, our guests can breathe easy with uninterrupted views of the water and the beautiful East Anglian countryside. Activities will include lots of river-based adventure such as wild swimming, canoeing, fishing, and generally messing around in the crystal-clear water. This is relaxation at its best.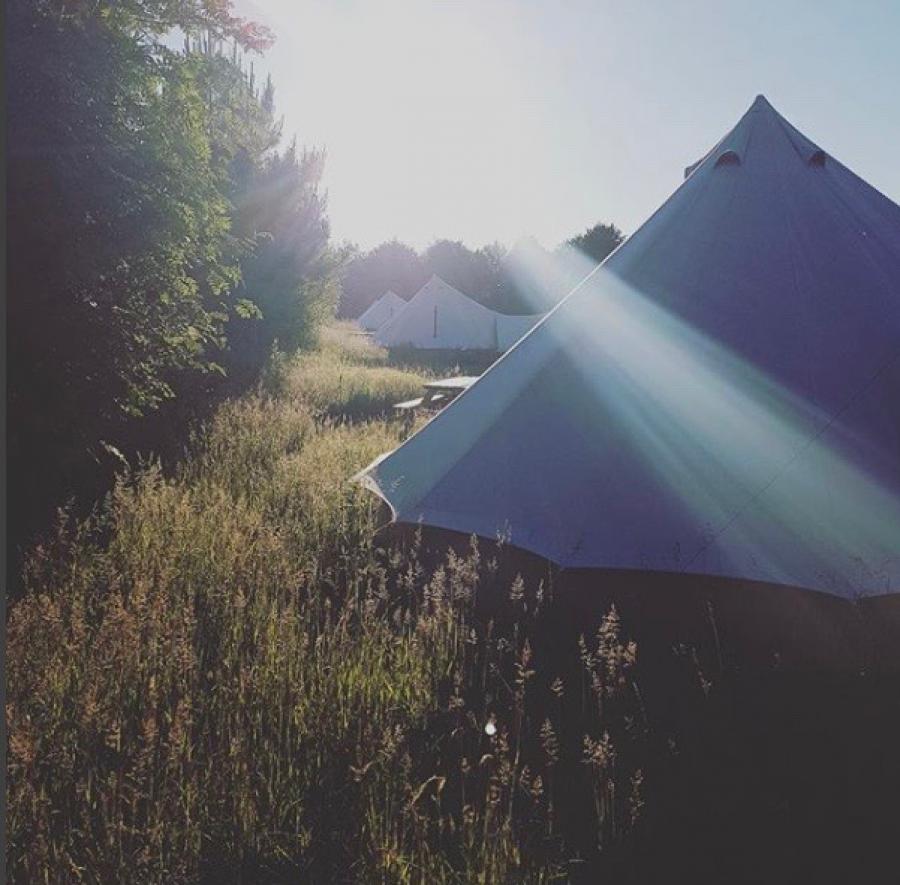 Thinking of you
In addition to carefully handpicked locations, the provisions within the beautifully furnished tents puts Ambers Bell Tent Camping a step above a typcial glamping site. Amber emptied her antique shop and subsequently launched the campsite which means there are some delightful decorative touches in each of the tents that make people smile. Every item in each tent has been considered for either its practical use and design and is there to provide practical help or enhance the aestheitcs for guests. Everything our guests need for a relaxing, stylish and truly comfortable camping experience has been thought of and delivered.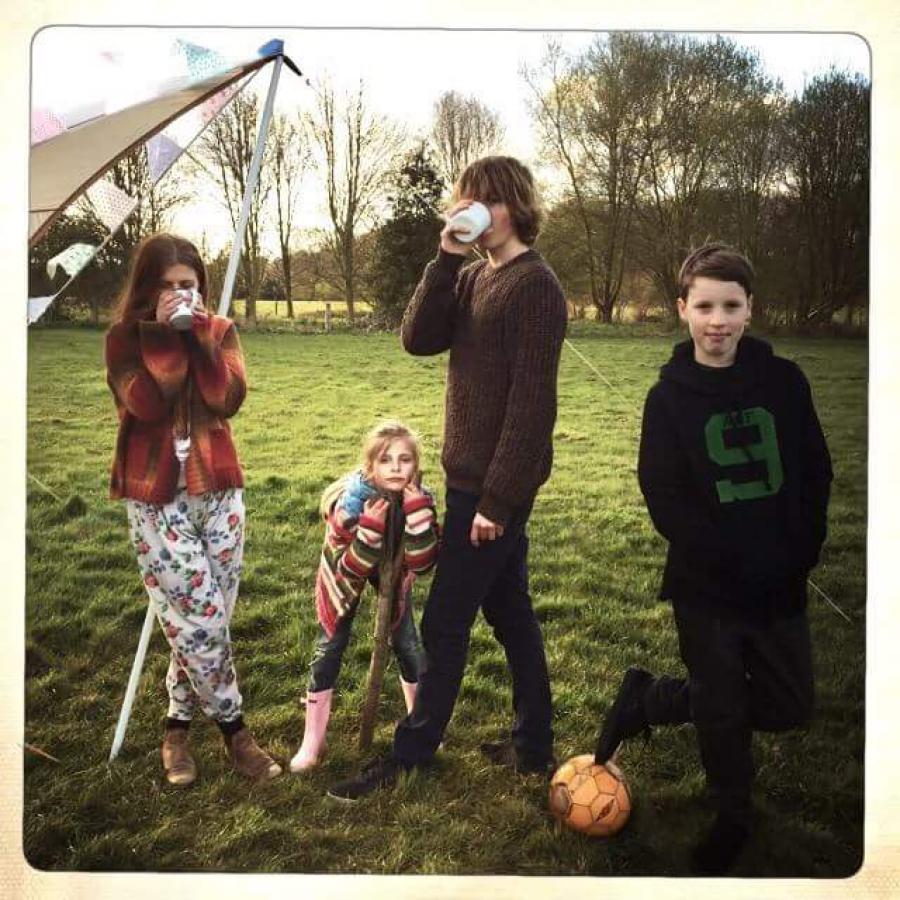 Making the time count
We offer lots of onsite extras specific to each site's strength, allowing a one stop approach for booking a break in the wild and which saves your precious time for fun and relaxation.
Take a rustic spa with our bespoke wood fired saunas, field showers and hot tubs
Kids discovery classes give kids time to get up close to the wildlife while the parents can chill with an in-tent massage.
Canoe hire for river adventures
Onsite vintage shop for souvenirs to take away
Bikes dropped to your tent, to help you discover the wonderful settings you're staying in
Amber's little touches – grind your own coffee beans for fresh camp fire coffee
At Amber's Bell Tent Camping you will be safe in the knowledge that you will be well looked after with all the little things you hadn't even thought of waiting for you, allowing you to make the most of your time away from life's demands.