Goviers of Sidmouth was founded in 1904 and has established an enviable reputation for retailing quality ranges with superb customer service. Over the last 35 years the business has grown to become the UK's leading specialist retailer of high-quality collectables, commemoratives and gifts. Simon and Janet Willis are delighted to have recently acquired the business and aim to carry on the traditions that have made Goviers such a special and much-loved business.
The 75th Anniversary of VE day will fall on 8th May 2020 there will be a 'Nation's Toast to the Heroes of WW2' at 3pm – we will take this unique opportunity to pay tribute to all of these who gave so much so that we can have the freedom we enjoy today. To commemorate this important time Goviers of Sidmouth have a very special Victory in Europe exclusive collection. All Goviers limited editions are supplied gift boxed with a numbers certificate of authenticity.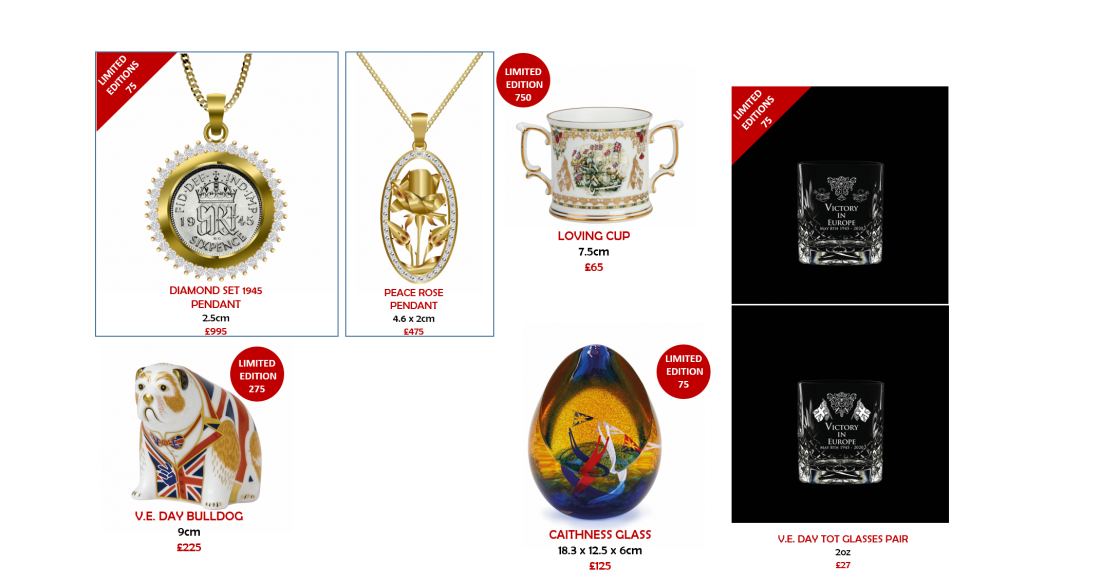 Order early to avoided disappointment, place an order now: https://www.goviersofsidmouth.co.uk or please call 01538 807419.