Gravity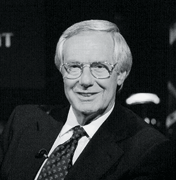 Quite apart from his many more obvious attributes (which I'm sure women appreciate far more than I do) George Clooney must be one of the most unselfish movie stars around. Gravity is a two-hander – Clooney and Sandra Bullock – set in space and since Clooney is much the bigger star you'd expect him to dominate.
Not so. Gallantly he steps aside to let Bullock take full advantage of what is probably the best role she's ever had.
He, charming and unflappably cool, is the veteran pilot of a space shuttle; she, a novice on her first trip, is an engineer sent up with him 375 miles above Earth to effect repairs on the Hubble telescope.
For the first 17 minutes, as we get to know them and learn that Bullock is a bereaved single mother grieving for the accidental death of her four-year-old daughter, we watch them floating about, weightlessly, around the telescope.
This, like the rest of the film, is a brilliant piece of special effects. We can almost feel that we are there with them, she a little tense as befits a newcomer to space, he wisecracking and comfortably at ease. Then, maybe half-jokingly, he says: 'Houston, I have a bad feeling about this mission,' and, boy, is he not wrong.
Because, almost immediately, comes an urgent warning from Mission Control. The Russians have blown up an old satellite and debris is hurtling towards Clooney and Bullock.
Then the debris is on them and here, for once, 3D is truly effective, stuff whizzing at you out of the screen at lightning speed. Their spaceship, including the crew, is destroyed. Contact with Mission Control is lost. Now it's a question of survival.
Can the pair make their way to a Russian space station and use its shuttle to get them safely back to Earth?
At this point I'm going to shut up about the plot. Go see it for yourselves because it's well worth it. The film, directed by Alfonso CuarÓn (who made Children Of Men and Harry Potter And The Prisoner Of Azkaban) and co-written by him and his son Jonás, comes in at a taut and well-judged 91 minutes. It may not be, as some have said, 'visionary' and 'groundbreaking' but it is extremely good and nail-bitingly tense.
Inevitably in such a tale the special effects are the most eye-catching components and they are superbly done, setting a benchmark for any space movie that follows. But this time, mercifully, they don't overwhelm the characters. In particular Bullock, not normally one of my favourite actresses because I often find her irritating, is excellent.
By all accounts she was a late choice for this role, women like Angelina Jolie, Scarlett Johansson and Natalie Portman having, for various reasons, turned it down.
If so, they must now be feeling pretty sorry.
Word has it that hitherto Cate Blanchett in Woody Allen's Blue Jasmine has been regarded as front-runner for this year's Oscar for best actress; but in Bullock, she has a formidable rival.