Filmed over the last 12 months, the 20-part documentary series follows Steph and Dom (from TV show Gogglebox) as they meet families who are planning to open, or who are already running, their own historic hotels in some of Britain's most beautiful locations.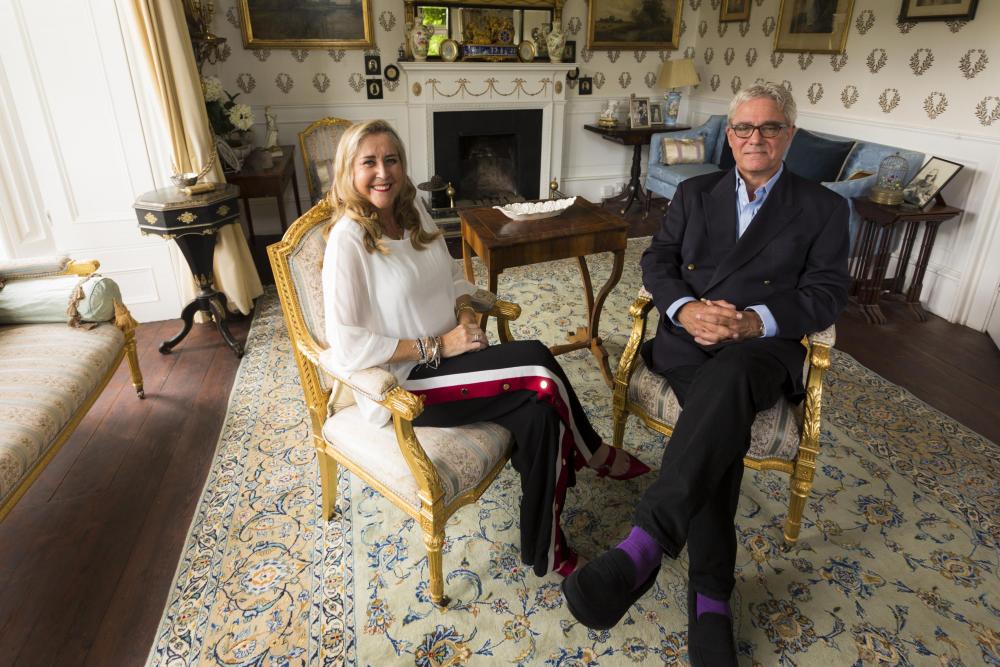 Each episode goes behind the scenes to meet the couples and families who have risked everything to turn their dream of running a hotel into a reality. From newlyweds working against the clock to renovate a 16th century castle, to a couple opening the doors to their 18th century boutique hotel for the very first time.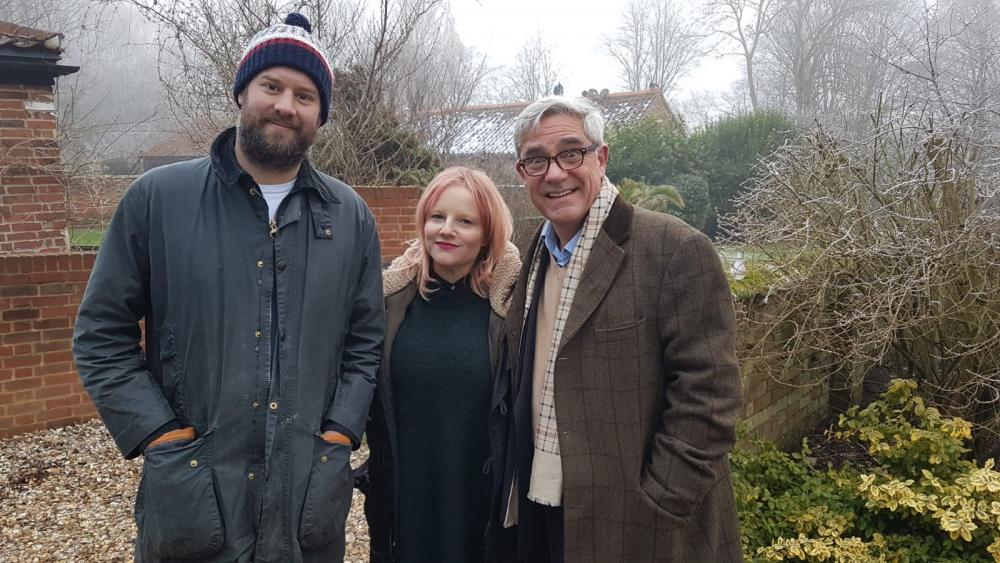 Hannah and Andrew Springham, (pictured above, with Dom from Gogglebox) a couple from Norfolk have taken on the stunning Georgian hotel, The Dial House, in Reepham. Hannah and Andrew decided to plunge into the hotel business after their restaurant in Norwich, Farmyard, was met with great success. Hannah, a former TV Director and mum of two, is thrilled to be part of the documentary series and says:
'My husband Andrew and I were filmed by Channel 4 over a period of six months during our first year of set up and survival here at The Dial House. We are in the first three episodes and rather excitingly The Dial House is quite prominent, which is great for us and also for Norfolk and little old Reepham too!
The Dial House is utterly unique. Downstairs there is a shop where everything is for sale, there are three private dining spaces, a grand restaurant space and 8 incredibly high end individually styled bedrooms.We've been awarded with two AA rosettes and 5 stars for the accommodation too. We're also up for three county awards – One being Best independent Hotel! Andrew's food has put it on the map in the way it always deserved to be and we've just launched 'experience stays' so you can come to stay with us and we'll take you to the Norfolk broads for the day on a boat with a Dial House picnic or organise a special party in house, a pamper day or even take you on an alpaca trek by the sea..'
Michelle Heeley, Senior Executive Producer at Freeform Productions, said: 'We are thrilled to be making this series for C4. The hoteliers we are meeting are awe inspiring – they are determined to make their dream of running a hotel work. And Steph and Dom are the perfect hosts – of course they are great company but they also have masses of experience from running their own hotel.'
Although best known for appearing on Gogglebox, Steph and Dom renovated and ran their own hotel, The Salutation in Kent, for 12 years.
The Great Hotel Escape goes out every weekday at 4pm on Channel 4. If you fancy running your own hotel in the country and would like to be involved in the programme, please email tom.dearden@fftv.co.uk
Keep an eye on our competition page to win a stay at The Dial House.