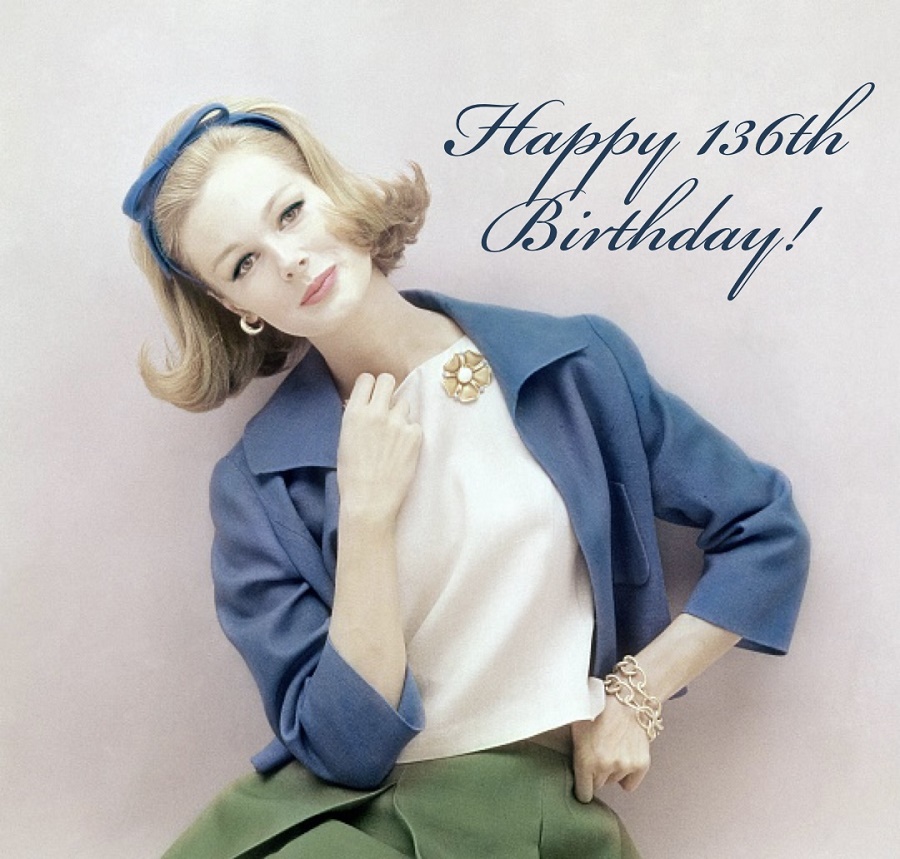 Happy birthday to The Lady
Champagne glasses at the ready; last month The Lady celebrated her 136th birthday! The Lady Magazine has remained a trusted and reliable source of advice, opinion and support to women over the last century. Recognised as one of Britain's longest running women's magazines, every issue features commentary, fashion, travel, reviews of the latest books and the arts, cooking ideas and gardening tips. Thousands of readers already look to The Lady Magazine for their regular intake of inspiration and culture and carefully sourced domestic recruitment.
To celebrate this momentous occassion, we turned to our loyal social media followers to hear their experiences of The Lady, to hear what the magazine means to them and have plucked a selection to share with you. We had a dig through the archives and uncovered the first ever issue of the magazine, from Thursday 19th 1885. ' A Journal for Gentlewomen'.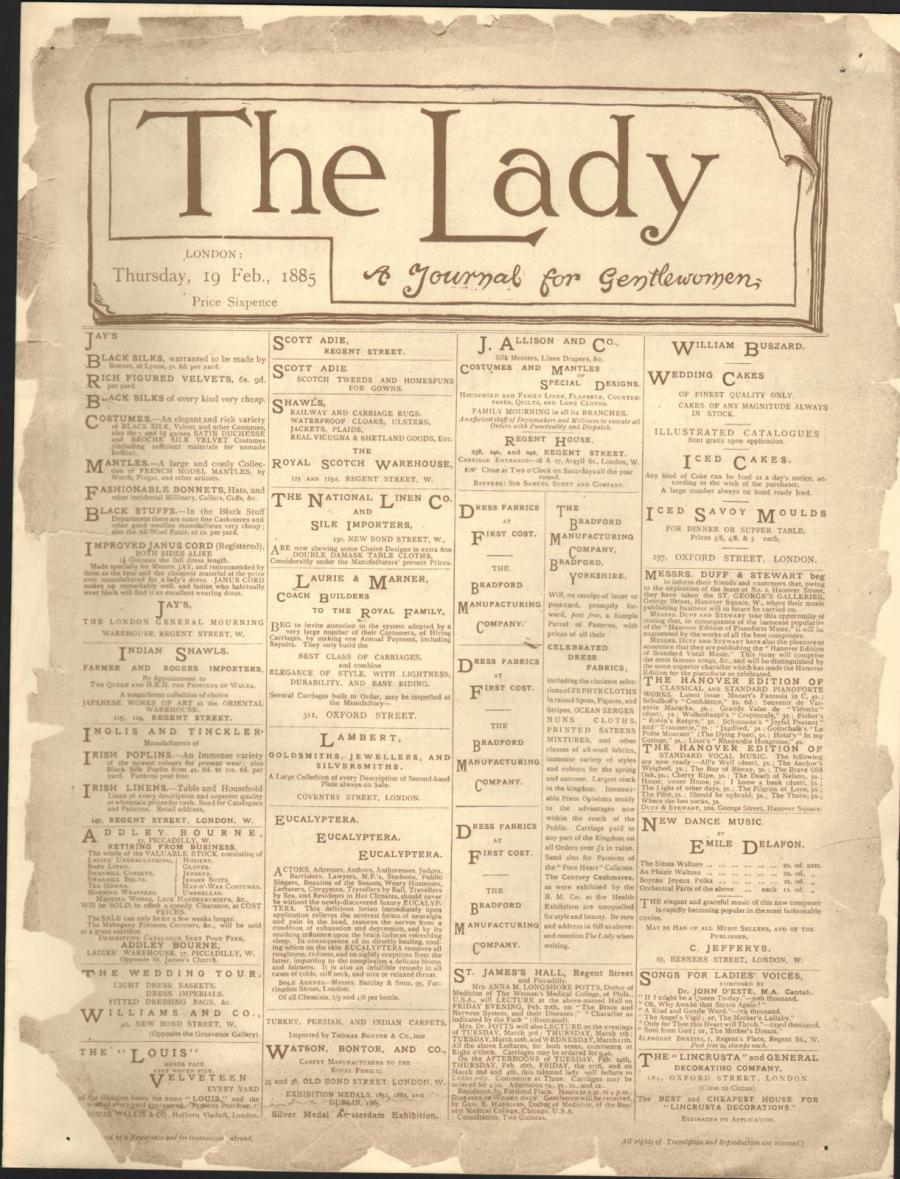 We would like to thank our loyal readers for your continued support. Click here to subscribe to the magazine today.