Hydrangea, geraniums and primroses are among seven plants which can survive blistering heat AND torrential rain, it has been revealed.
Plant experts at GardeningExpress.co.uk have advised green fingered gardeners on the best flower and shrubs to use in British backyards which will usually survive, whatever the weather.
When it comes to the weather, British summers are notoriously unpredictable.
And whilst many plants can be drowned by rain, others will die during droughts, and many can be battered by wind.
As such, it's important to choose hardy plants that can survive extreme temperatures and conditions on both ends of the scale.
A spokesperson from GardeningExpress.co .uk said: "It can be difficult to predict what the weather is going to be like in Britain from one day to the next, which can make looking after a garden more difficult.
"No matter what the weather, a garden should be able to be enjoyed, even if just through the window.
"In order to secure places in gardens across Britain, plants need to be versatile. Choosing plants from this list will ensure that come rain or shine, your garden will be looking as good as it can."
These are GardeningExpress.co.uk 's top all-weather plants:
1. Euphorbia Characias
Also known as the 'Mediterranean spurge' the acid green plant can grow up to 1.2 metres in height. The foliage looks fresh throughout the year, but the flowers become visible at the start of summer. It can help keep any garden looking full and green no matter what the weather.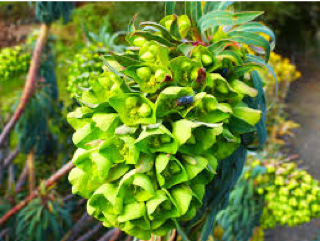 2. Hydrangea Arborecens 'Annabelle'
Large globes of tightly packed flowers are characteristic of this plant. The globes can grow to as large as 30cm in width. The plant can, however, be toxic to cats and dogs. Perfect to be planted in borders to fill out space whilst also providing a striking contrast in the summer.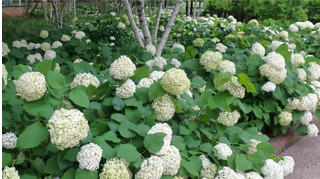 3. Rosa 'Wedding Day'
The rose tends to have lemon-white flowers, which can sometimes flush pink. The flowers produce a very potent smell but will bloom only in summer. Prone to rambling, so will need to be pruned. Unlike most Roses 'Wedding Day' is fairly thorn less so won't catch on to passers-by.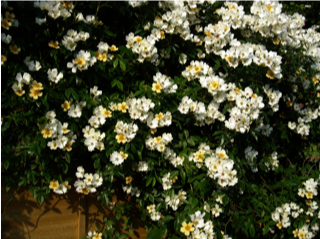 4. Iris Pseudacorus
Perfect for growing near ponds, open spaces of water and in particularly wet conditions. Yellow Iris' are ideal for wildlife gardens, the nectar rich flowers are known for attracting bees and hoverflies.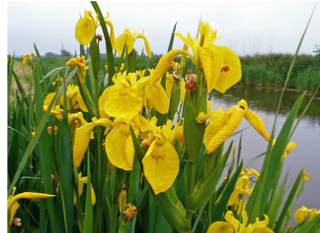 5. Geranium Phaeum
The characteristic burnt purple and brown colours of this flower earns it the nickname 'black widow'. It is prone to self-seed so can be useful to fill large spaces, or in well-kept gardens where weeding the seedlings is no problem.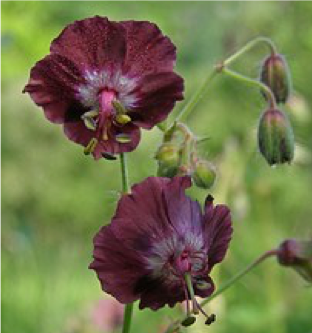 6. Primula Vulgaris
Known for its long flowering period, with some flowers arriving as early as December. The primrose provides food for caterpillars, so if put in your garden expect to see some butterflies as a thank you.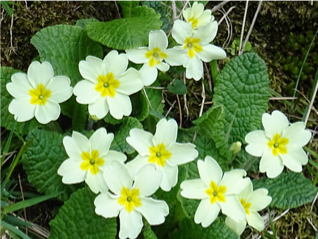 7. Hemerocallis 'Burning Daylight'
The large, orange flowers give this plant its name. The 'daylilies' flowers last no more than 24 hours, with most opening early morning and withering at night. A flower on the same stem can replace them the very next day.