Travel agents all over the UK will be busy preparing for 'Sunshine Saturday' on the 5th January 2019, with millions of holidaymakers set to click 'book now' on their beach holiday destination of choice, but how does this fit in with the one in five Brits setting their 2019 resolutions this week?
In a recent survey, 'to get fit for a holiday' was cited as the third most important reason for pledging a New Year's resolution, but why go to all the hard work only to break your resolve with all-you-can-eat-and-drink holiday once the summer rolls around?
From relaxing wellness retreats to action-packed fitness bootcamps, custom beach towel company We Are Promotional has created the ultimate list of healthy beach holiday destinations to book this 'Sunshine Saturday'. Here are four of the best holidays that won't ruin all that hard work.
A Sardinian Fitness Fix
Source: @neilsonholidays Instagram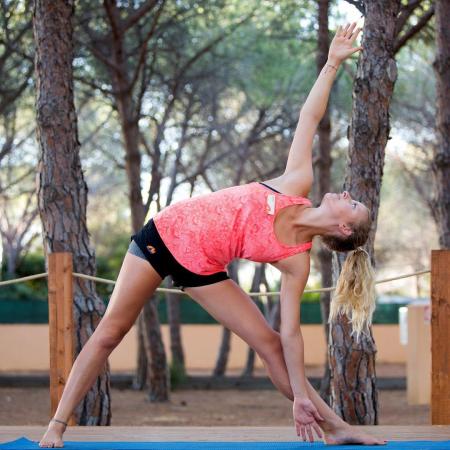 This relaxing retreat features kite surfing and cycling adventures, where you'll race through the twists and turns of the Italian island of Sardinia. The breezy retreat is perfect for watersports such as sailing and windsurfing along the crystal clear blue waters off the coast of Costa Smeralda.
Relaxation is just as important at this retreat, chill out and read by the pool or visit the spa for a relaxing muscle massage, the perfect way to relax after a hardcore cycling or windsurfing session down on the beach.
You can book this for 7 nights in May 2019 from £655pp
A Kenyan Beach Fitness and Safari Adventure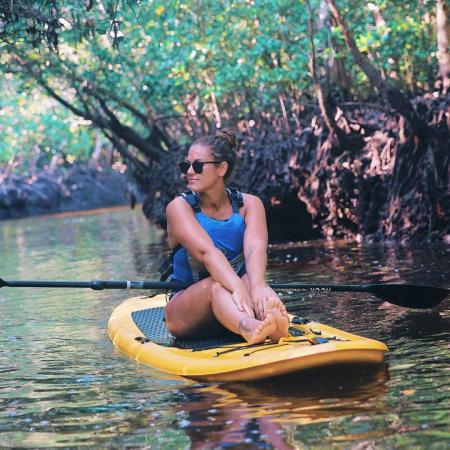 Live the Instagram dream with this beach fitness and safari adventure retreat. Follow in the literal footsteps of fitness influencer Zanna Van Dijk as she guides you through her exclusive workouts in beautiful Watamu. From paddle boarding in the clear blue waters of the Kenyan coast, to kayaking through the mangrove lagoons opposite the resort, this resort is relaxing and exciting in equal measures.
You can book this amazing Kenyan adventure for 7 nights in July 2019 from £2,781pp
Yoga, Surf and Spa retreat in Morocco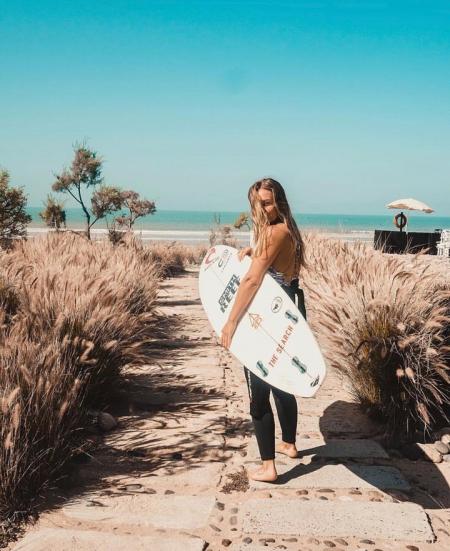 Source: @paradisplage Instagram
If surfing is your thing then this activity holiday is the perfect way to blow away the cobwebs and improve your skills on the board. Top class surfing instructors will guide you as you weave through the waves of the Atlantic. When you're all surfed out, there's plenty of other activities to enjoy, from relaxing Yoga sessions, pumping Crossfit workouts and a complimentary welcome massage to ease those sore muscles. With Morocco being just a 3.5 hour flight from the UK, this could be the perfect destination to make the most of your break.
You can book the Yoga, Surf & Spa in Morocco - 7 nights in April from £755 (based on 2 sharing)

Detox and Unwind in Thailand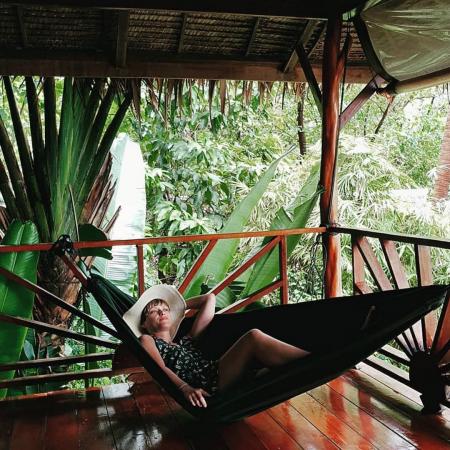 Source: @thesanctuarythailand Instagram
If you're looking to detox and get ready for the year ahead, then this retreat in Thailand really is a little piece of heaven. Located within a jungle resort, you'll be far away from the hustle and bustle of the city, ready to really zone out and relax.
This retreat offers a range of wellness activities, ranging from yoga and pilates through to all-inclusive massage treatments and meditation sessions.
You can book this 7 night detox package at a jungle resort in Thailand (from £955pp)