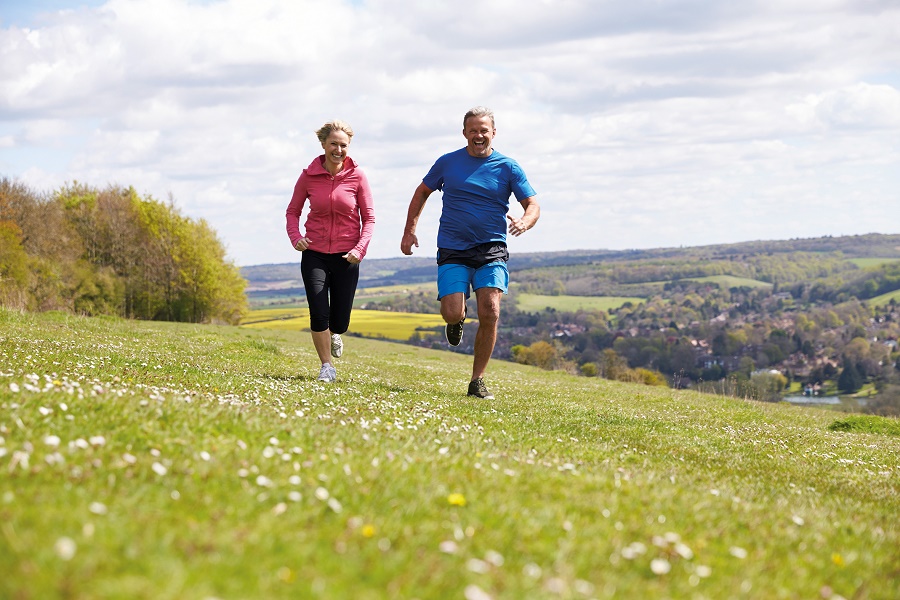 Healthy Heart, Healthy Life
At Kwai, we believe in giving our customers that added boost & kick in life…
Looking after your heart is important for everyone throughout their lives, but it's even more important during these very challenging times, and especially for those who belong to key at risk groups such as smokers, those with high cholesterol, obesity, uncontrolled diabetes, high blood pressure, lack of exercise, or those under stress.
A few simple steps will help you along this way....
Eat well
Eating well is important not only for our physical health, but our psychological well-being. A healthy diet has been shown to reduce our risk of chronic illnesses such as cardiovascular disease, diabetes and obesity, but also depression and anxiety..
Sleep!
Sleep is essential for our life.
The fast and ever-changing news cycle can create a lot of stress, and this can be amplified when we don't get enough sleep. During sleep, cells repair, toxins are cleared, but also memories and information are refreshed and processed. It's important to sustain a regular sleep routine. Sleep deprivation has major impacts on our health; negatively affecting our psychological wellbeing concentration and even our emotional intelligence.
Exercise
Exercise releases chemicals, called endorphins, in the body that make us feel good. Exercise has also been linked to better quality sleep, reduced stress and anxiety, and improved memory and cognition.
It is important that we exercise regularly taking some form of moderate activity such as walking, cycling, swimming, or gardening.
Social connection
Now more than ever, we need our friends. Social connectedness is as important for our health as diet, exercise and sleep. At the moment we can't have a dinner party or a picnic,….. but not all social interactions have to be face-to-face. Through video calls — you could organise a virtual ''dinner party, or take a friend on a virtual walk or keep in touch regularly with your parents, grandparents and children.
Calm
As humans we want control over every aspect of our lives, but we can't in this current situation, so we have to learn to manage the things we can control. While it might seem like the world is only talking about one topic right now, enforced social isolation could also provide the perfect opportunity for many people to take a break from the news cycle.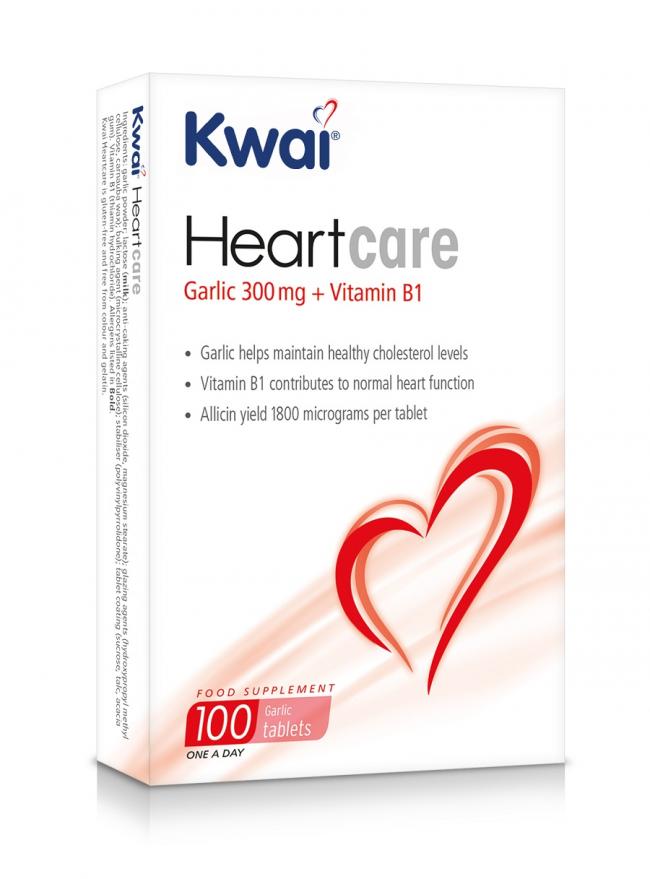 Kwai Heartcare - At the heart of life
Kwai Heartcare contains a special ingredient called allicin, which is released when garlic is cut or crushed. According to scientific studies, allicin has potentially helpful heart health properties, such as influencing cholesterol level, blood pressure or overall heart health.
However, most of us, whatever our age, fail to get all the vital nutrients, including garlic, from our diets alone according to the latest government survey data (NDNS). KWAI® Heartcare with Garlic ticks all the boxes.
A KWAI® Heartcare tablet, plus Vitamin B1 contains 300mg of concentrated and standardised dried garlic powder, packed with allicin, and can be used to help maintain:
• A healthy heart
• Healthy cholesterol levels
• Contribute to normal heart function (Vitamin B1)
Plus, KWAI® Heartcare can help reduce blood fats that are bad for our hearts as well as helping to contribute to a normal immune function.
KWAI® Blood Pressure
Keeping to a heathy diet is always best but if you are still struggling to get all the nutrients you need then a supplement may be suitable. KWAI® Blood Pressure is a One-A-Day tablet containing potassium to help maintain normal muscle function and normal blood pressure. Zinc contributes to the normal metabolism of fatty acids, and Vitamin B6, B12, Iron and Magnesium contribute to the reduction of tiredness and fatigue.
WHERE TO BUY
The KWAI range of products are available to buy from Boots, Holland & Barratt, other retailers and independent pharmacies, and on-line. Kwai Heartcare 30's £5.25, 100's £15.99, and Kwai Blood Pressure 30's £12.99.
Website address: www.kwaiheartcare.co.uk/