Healthy Heart Recipes
Ahead of National Heart Month (February), the team at California Walnuts has shared 3 heart-healthy recipes.
Scientific research suggests California Walnuts may offer benefits to your heart, for example a handful of walnuts a day can have a positive effect on the elasticity of the blood vessels helping to keep the cardiovascular system healthy. California Walnuts are also the only tree nut to contain a significant amount of the plant-based omega-3, alpha-linolenic acid (ALA), 2.7g/ 30g, that the body needs but can only get from food and which helps maintain normal blood cholesterol levels.
The mild and creamy flavour of California Walnuts means they can be used to add extra taste and texture to a variety of dishes. So why not try them in one of these delicious and healthy snack ideas this February, and beyond?
California Walnut Muesli Baked Nectarines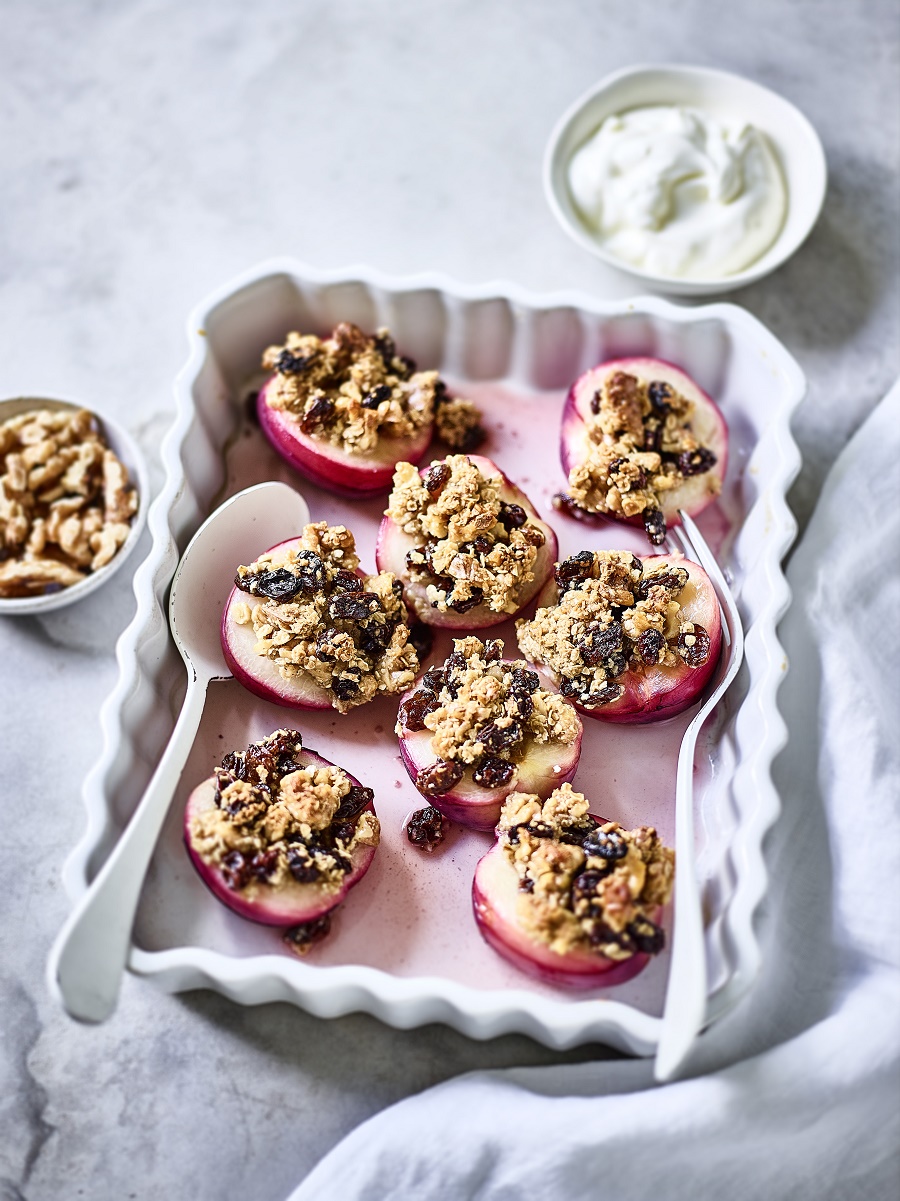 Prep: 10 minutes
Cook: 20 minutes
Serves 4
- 4 ripe nectarines, halved and stoned
- 50g California Walnuts, roughly chopped
- 50g raisins
- 25g oats
- 4 tsp honey
- 4 tbsp fat free Greek yogurt
Method
1. Preheat the oven to 180oC, gas mark 4.
2. Place the nectarine halves cut side up in a roasting tin so they fit quite snuggly.
3. Mix together the walnuts, raisins, oats and honey and spoon over the nectarines. Add 4 tbsp boiling water to the bottom of the tin and bake for 20 minutes until tender and golden.
4. Serve with Greek yogurt.
Miso California Walnut & Chicken Stir Fry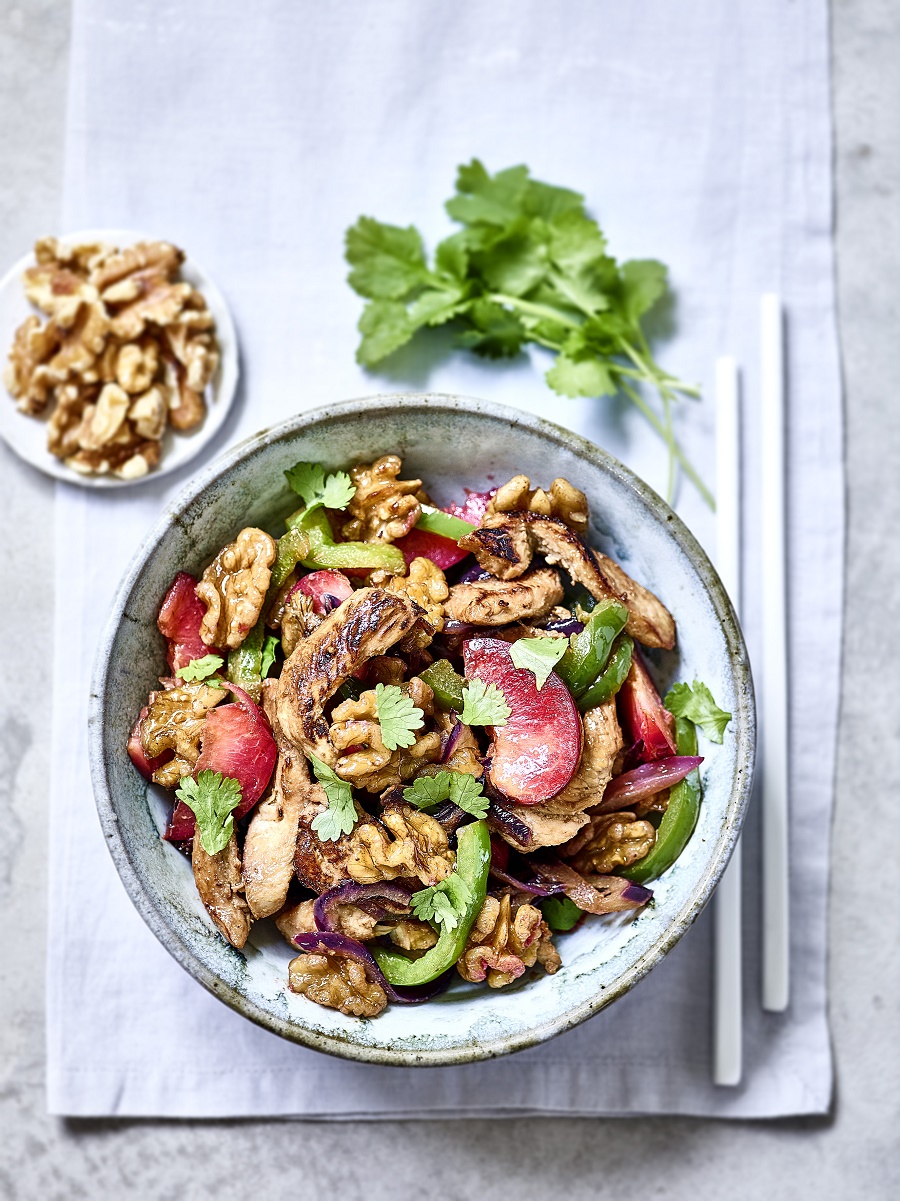 Prep: 10 minutes
Cook: 10 minutes
Serves 4
- 2 tsp white miso paste
- 2 tbsp light soy sauce
- 500g chicken breast fillet, sliced
- 1 tbsp toasted sesame oil
- 75g California Walnuts
- 1 red onion, sliced
1 green pepper, sliced
- 2 large ripe plums, stoned and cut into wedges
- Coriander leaves to garnish
Method
1. Mix the miso with 1 tbsp soy sauce and stir in the chicken.
2. Heat the oil in a wok or frying pan and fry the chicken for 3 minutes then add the walnuts and onion and fry for a further 3 minutes. Stir in the pepper and plums and cook for 2-3 minutes until softened, add in the remaining soy sauce off the heat.
3. Garnish with chopped coriander.
Cooks tip
Great served with rice or noodles. Try using hoisin sauce instead of the soy. This works well with pork fillet too.
Strawberry, California Walnut & Date Smoothie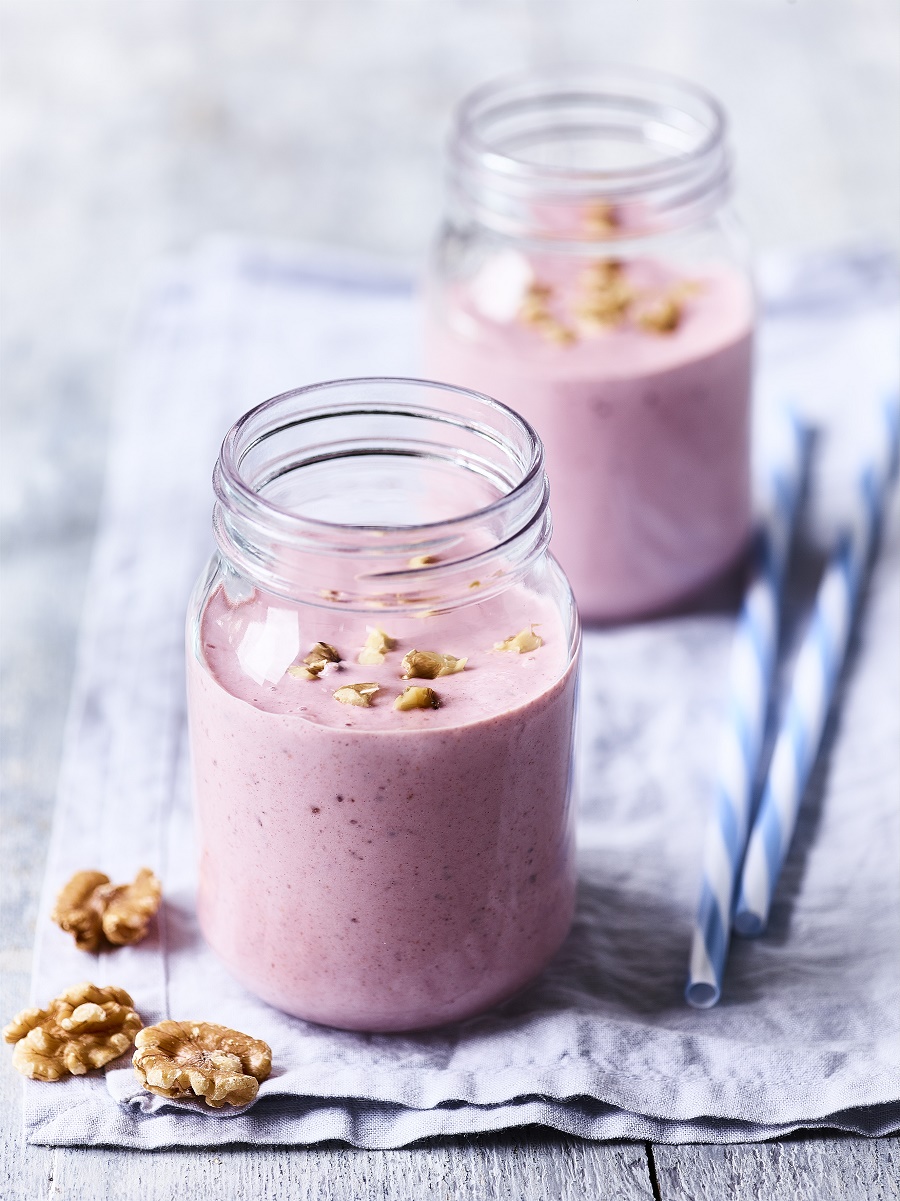 Prep: 5 minutes
Serves 2
- 200g strawberries, halved
- 50g California Walnuts, plus extra to serve
- 3 pitted dates, roughly chopped
- 100g natural yogurt
- 100ml milk
Method
1. Place all the ingredients in a smoothie maker or blender and blitz until smooth. Pour into 2 glasses.
2. Serve sprinkled with extra chopped walnuts.
Cooks tip: Try raspberries or blueberries instead of strawberries or try adding pitted dates instead of prunes
Rather leave the cooking to the experts? We can find you the perfect candidate; from Housekeepers to Gardeners, Nannies to Carers, we source only the most exceptional candidates for your home. Contact our friendly team today: theladyrecruits@lady.co.uk