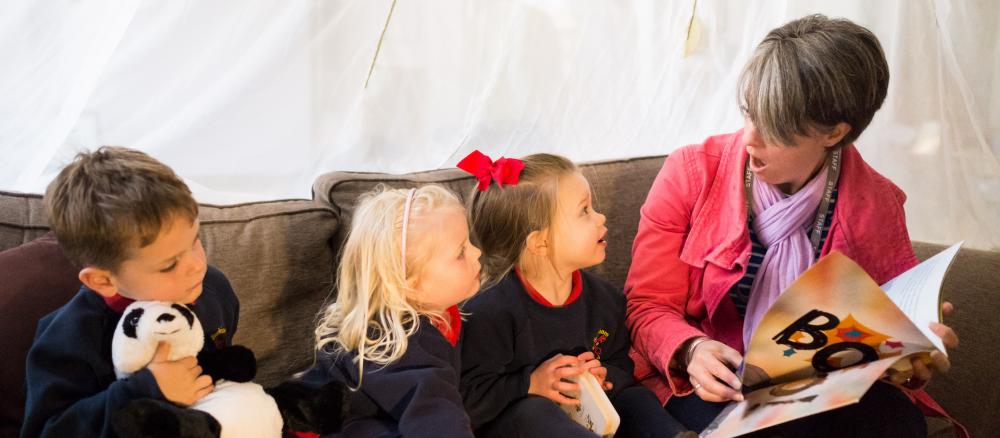 By Sohpie Baber, Head of Highfield and Brookham School
Summer is a very good time to start considering how to prepare your child for their very first day at school. This can be an exciting if daunting period, but a child's first experience of school is important and it is in everyone's interest to ensure that the transition is as positive as possible. As a parent, you play a vital role in making sure your child approaches school with a spring in their step. But according to Sophie Baber, Headteacher at Brookham School in Hampshire, this doesn't mean starting a rigorous regime of phonics and maths. We caught up with Sophie to find out why she feels reading is the most important skill to help your child be 'reception ready'.
"If there is one word that your child should be able to read when they start school, their name has to be at the top of the list. It will be plastered on every available surface in school. Their register label, table, chair, pegs, books and obviously their uniform, beautifully labelled by you, will all be adorned with their name in an array of different fonts. The first letter is the starting point, but don't stop there. Teachers are, by nature, organised creatures, so Isabel, Isabella and Isabelle will have their coat pegs positioned neatly all in a row. While these parents are bound to become your new best friends, you may not want the daily stress of returning various items of clothing. So, how to help? That's simple, follow the school's example, and label everything! If it doesn't move put your child's name on it. The font does not matter, printed or joined, comic sans or handwritten, use them all. Just remember to use the same name that you've put on your child's registration forms. There is little point teaching your child to read Joey, when every label at school will say Joseph.
Just as important is engendering a love of language. This starts with the good old fashioned nursery rhyme. You have probably been singing Baa Baa Black Sheep and Twinkle Twinkle Little Star for the last four years. But what about Sing a Song of Sixpence or Hickerty Pickerty, My Black Hen? Nursery rhymes are lots of fun to sing, while having the added bonus of being key to building the foundations for learning phonics. The more a child hears and learns, the more they tune in their ears to phonic rhyming patterns.
Speaking of tuning in the ears, learning to listen is another vital prerequisite to reading. Summer is a wonderful time to practise listening. Lying in the garden listening to the bees buzzing and the birds singing is a lovely way to encourage a young child to practise sound discrimination. This skill will in turn help a child learn the units of sounds in words as their auditory discrimination becomes more fine-tuned.
Moreover, teach your child to love books. As a parent, this is one of the greatest gifts to give. Cuddling up for the bedtime story should be a treat for both you and your child. The bonus is you are doing a huge amount to support your child's learning at the same time. You will be modelling how to hold a book, turning the pages, using the illustrations to support the text, but most importantly, you are filling your child with a wonderful array of language. But, what should you be reading? The honest truth is it doesn't matter. Whatever sparks your child's interest and imagination. Just read!"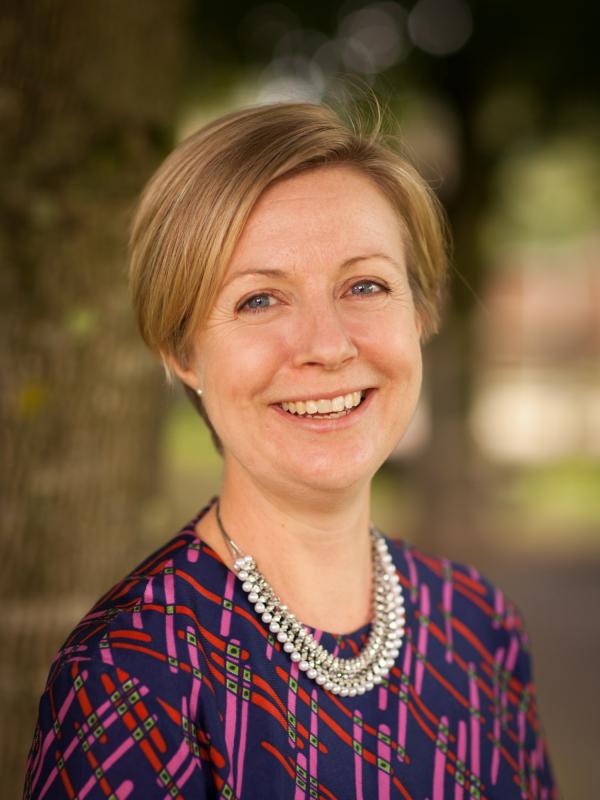 Find out more about Highfield and Brookham Schools at www.highfieldandbrookham.co.uk
About Highfield and Brookham School:
Highfield and Brookham School is in Liphook on the edge of the Surrey, Hampshire and West Sussex borders. It can be found nestled in the South Downs National Park off Highfield Lane.
It is a nursery, pre-prep and prep school for children aged 3 -13.
Optional boarding is available for children from Year 4.
Facilities include a newly refurbished nursery, Forest School complete with a tree house, on-site swimming pool and 175 acres of grounds.
Specialist teaching in PE, Modern Languages, Music and Forest School.