How to build a morning routine during the winter months, according to experts
It can be hard to develop a morning routing during winter- a time of quiet, wet, dark and cold which leaves us feeling tired and unmotivated. Additionally, in the era of COVID-19, many of us are working from home and dealing with disrupted routines. Although we can't control what's around us, we can control out responses. Structure can really help balance the seasonal changed and improve our productivity in these uncertain times. We spoke to 5 different experts who advise how to build a morning routine during the winter months, and stick to it.
Don't hit the snooze button!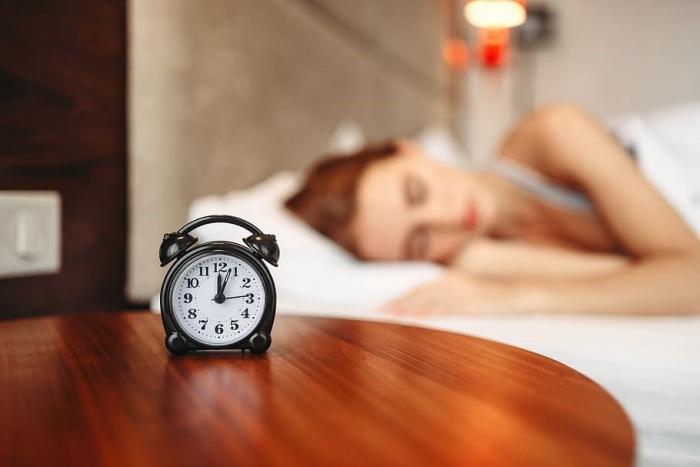 It can be easy to want to stay in bed and repeatedly hit the snooze button, especially when it is cold outside the covers! However, it might be doing you more harm than good by disrupting your body's natural sleep cycle. Sleep specialist, Lauren Peacock from Little Sleep Stars comments:
"Pressing snooze and snuggling back down signals to the body that it can settle back into a restful slumber. The alarm sounding again jolts us awake just as we're on our way to deeper sleep, causing sleep inertia. Despite having had a few more minutes sleep, we feel drowsier than if we'd got up with the first alarm!"
Have a hearty breakfast and take your supplements
Is breakfast an essential meal? Should I take my supplements? What are the best foods to eat to give me energy during the winter months? These are all questions we ask when trying to build a strong morning routine. To maintain your health and make sure you get enough essential nutrients for the day, we spoke to nutritionist Donia Hilal from Personalised.co
'Breakfast can be the most important meal of the day, depending on what you decide to eat and nourish your body with. Some people prefer to start their morning off light and fresh without breakfast, which is totally fine. If you prefer having a hearty breakfast filled with nutrients to get you going for the day, then ensure you are eating a source of healthy carbohydrates, protein or healthy fats for energy. This could be carbohydrates such as oats, protein such as eggs, or healthy fats for brain power such as unsalted nut butters.
Combining supplements with your morning breakfast is a great way to ensure consistency in your supplement regime too. Most supplements are best absorbed when combined with a meal. For example, vitamin D is better absorbed if taken alongside a meal which contains some fats as it is a water-soluble vitamin."
Go for a morning walk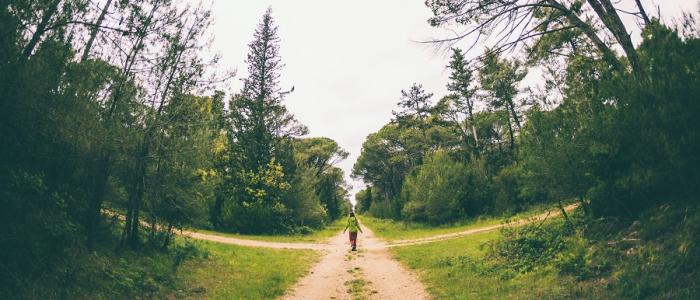 Walking is one of the easiest approaches to getting active and improving your overall fitness. Not only is it an exercise that is ideal for all age groups, but a quick ten-minute stroll every day can improve your blood pressure, manage joint and muscular pain, make your bones stronger and reduce body fat. Focusing on your surroundings as you walk can also help you feel more present and therefore, relieve symptoms of stress and anxiety in these uncertain times. Founder of Shakti Himalaya hikes, Jamshyd Sethna comments:
"You spend time out in the great outdoors…It does change you. Whether it be a daily walk or a ten-day trip up into the mountain, living simply, has a huge positive impact. Being cheek by jowl with great beauty has a positive impact on us all."
Meditate
With COVID-19 anxiety showing no sign of disappearing, setting up a mindful practice can be useful for managing our angst in this strange and unpredictable time. Whilst meditating in an outdoor space may not be possible during the winter months, with the right furnishings, lighting and scents, you can create a tranquil space in your home which you can come back to re-centre your mind every morning. Interior designer, Jenniver Jarvis from Helen Green Design highlights how to create a home meditation space:
'Swap out dark and heavy colours or materials for light and fresh ones to give your key spaces a refresh during the winter months. Whilst the weather may not be bright outside, the change of season inside your home will bring the brightness in which will benefit your mental health and well-being.'
Pour yourself a coffee to start the day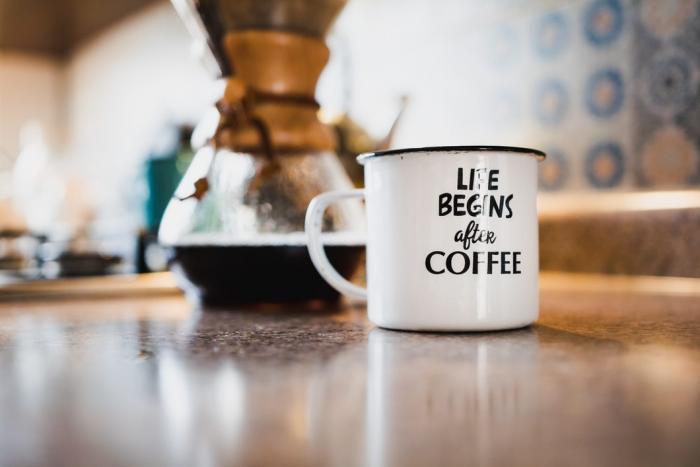 Is there anything better than a warm brew on a cold winter's morning? Coffee ranks as one of the most popular drinks in the world, so it is no wonder that so many people associate their winter mornings with the smell of a fresh cuppa. There has been a lot of debate about the best time to have your cup of coffee to maximise the effects of productivity and happiness. To get to the bottom of this, we spoke to James Carter from Coffee Direct:
"We recommend timing drinking your first cup of coffee so you can efficiently maximise the energy you gain. As our cortisol levels are high between 8-9am, we suggest having your first cup of coffee at 9.30am, when your body's energy levels would naturally be low."
The Lady helps families find the perfect nanny through its expert services. If you, or someone you know is searching for an experienced Nanny, contact Lucy today on theladyrecruits@lady.co.uk