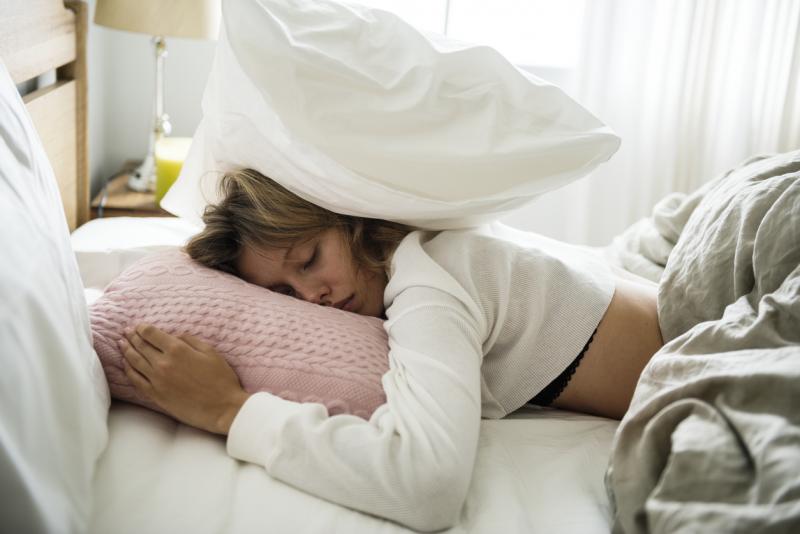 We all love a good night's sleep, but for many of us it's as elusive as a fluffy llama bouncing over the rainbow of the mind's eye. In the UK alone, a staggering 30 percent of people experience poor sleep most nights of the week, while 74 percent of Brits get less than the recommended 7-9 hours the body needs.
Whether our insomnia is brought on by work stress, a new baby, illness, or simply habit, a lack of sleep can have a big impact on our daily lives and sense of wellbeing, at times resulting in physical illness and even depression. The entrapments of mobile technology persuade us we must glare a bit longer at our screens, instead of picking up a good book. We succumb to the endless scrolling addiction, look at the clock and realise it's 11.30pm, 2am, then 5am and for some this goes on, every night, until the eye bags are too big to carry and you feel quite miserable. But there is an answer, sleep-deprived friends! It's all about looking after yourself. Just as we care for our small children at bedtime, making their routines of bath and story time a ritual that calms and soothes, we must do the same for ourselves, in our adult lives.
Take a bath, do a little yoga, pick up that book. Make your bedroom beautiful, a calm sanctuary that envelops and cares for you, rather than a dumping ground for your tired body and clothes you've had no time to put away. Gorgeous candles and smells will help you drift off into a gentle slumber. Good quality sheets, a proper duck down duvet and plump soft cushions all help towards that feeling of self-love that we Brits love to avoid so much.
We've chosen a few products that we believe will help you find that gorgeous but elusive night's sleep.
Relax the senses
The trusted holistic team of experts behind Tisserand Aromatherapy has launched these new night-time heroes:
NEW Sleep Better Bath Salts – RRP £13.95 (350g)
Delicately fragranced with the dreamy blend, these beautifully packaged and luxurious Bath Salts will help to prepare you for a restful night's sleep.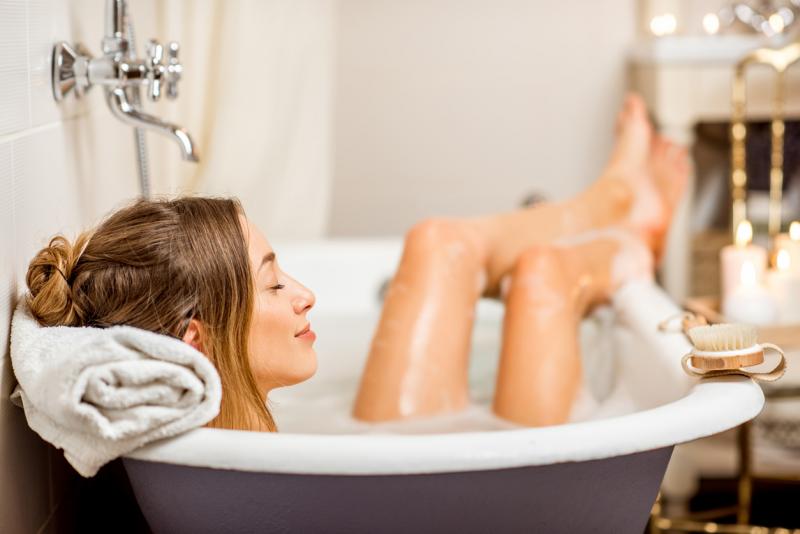 Sleep Better Aroma Spa Diffuser & Blend - RRP £39.95
For the ultimate pre-sleep bedtime ritual, fill your bedroom with the soothing blend before you go to sleep to help you drift off into a peaceful slumber.
Bonus: The Aroma Spa Diffuser combines an elegant lightweight design with all the benefits of ultrasonic aroma technology that fills the room with a fine and silent mist.
NEW Sleep Better Bath Salts – RRP £13.95 (350g)
Delicately fragranced with the dreamy blend, these beautifully packaged and luxurious Bath Salts will help to prepare you for a restful night's sleep.
NEW Sleep Better Bath & Shower Wash - RRP £11.95 (400ml)
Whether you're a bath or a shower person, soothe your body & mind with 100% natural pure essential oils, leaving the skin nourished & helping you switch off & sleep peacefully.
Sleep Better Bath Oil - RRP £12.95 (200ml)
Double the size. Double the Zzzz's. Cocoon your senses in the scent of serenity with the blissful blend of Sleep Better.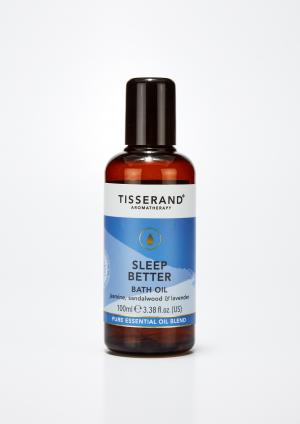 Available from Boots and tisserand.com from March 2019
Monique Hart- a brand held in high esteem by beauty experts and editors across the world. Having launched back in 2013, Monique Hart introduced her very first product which sold out within days of going on sale. Born out of a personal traumatic period in her life, she needed to find an inner strength to get her through a stressful time where sleep became an ever-increasing issue.
Especially crafted to help you enjoy a tranquil night's sleep, upgrade your bedtime rituals with the limited edition 'BONNE NUIT' collection of naturally infused sleep remedies. To make the peace-inducing scents, Monique Hart handpicks some of the most soothing essential oils - including lavender, Jasmine and Geranium. All products are embellished with 22ct gold for that extra special touch.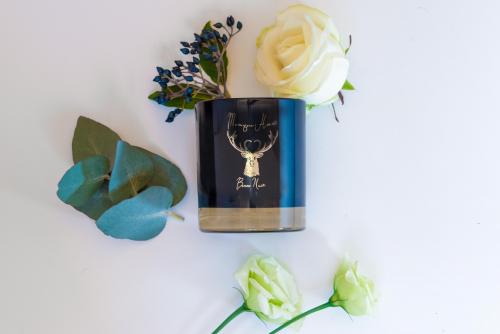 Bonne Nuit Candles
The sleep boosting 'BONNE NUIT' is a therapeutic, sleep inducing candle. This limited-edition candle is embellished with 22 CT gold and is made to restore sleep and mind. The bespoke Bonne Nuit candle is hand poured in England using the purest essential oils and blended with organic wax. The Bonne Nuit scent will give you a sense of serenity by filling your room with a long-lasting and calming aroma, diminishing the effects of anxiety and stress to promote a restorative and peaceful sleep.
As with all Monique Hart products, they have harnessed the therapeutic power of their precious Bleeding Hart Essence to balance the mind promoting inner healing and peace and achieve a desired state of mindfulness.
From £15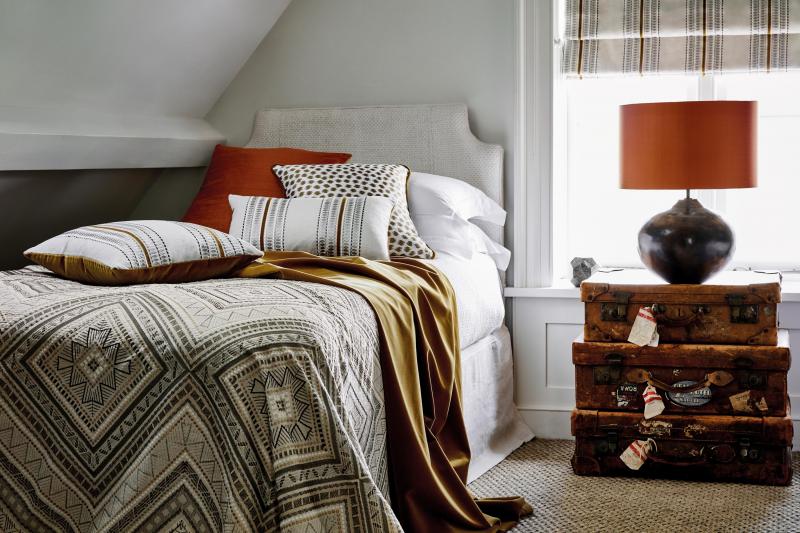 Get comfortable
Treat yourself to some new bedroom design from the stunning and long-established James Hare. These are luxurious, rich fabrics and educated designs that lend an elegant, glamorous quality to the bedroom, whether through covering a headboard, creating a new look window, or re-covering beloved cushions.
ECOSOPHY textiles make certified organic linen – simple, elegant and beautiful white and natural flax table and bed linen. The latest home textiles collection from Ecosophy is the first in the UK to be made from certified organic linen. This range of organic linen bedding is soft to the touch and extremely breathable, which makes it perfect for summer evenings and duvet days. The subtle shade of white channels Scandi minimalism, while the sustainable qualities mean you can sleep easily at night knowing your bed linen has been created ethically and organically.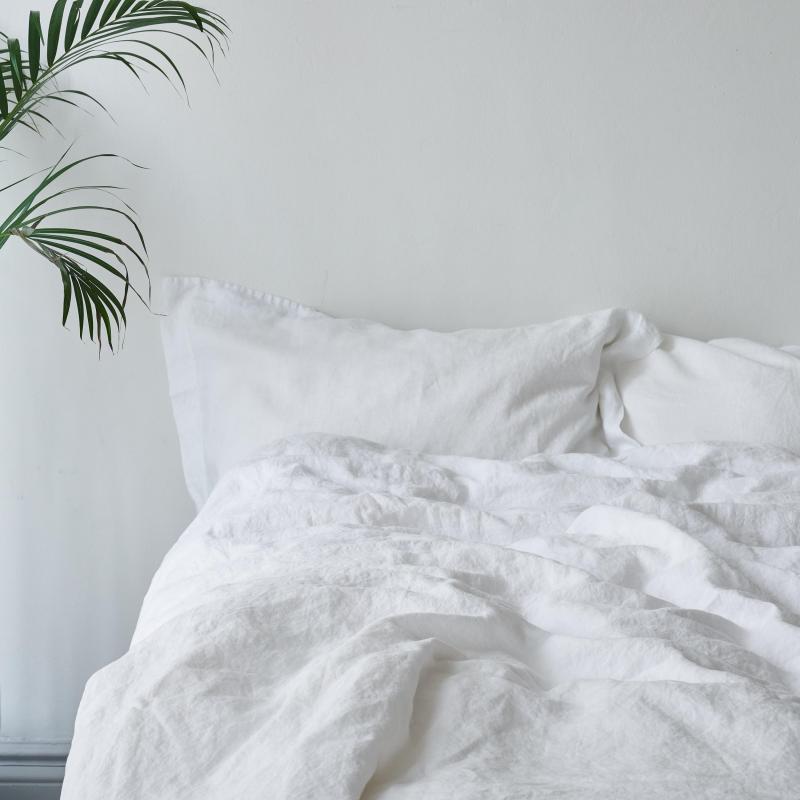 5 tips to create a Zen bedroom and get a better night's sleep
Modern life moves fast, and if you're struggling to keep pace, you're not alone. With almost three-quarters of us feeling overwhelmed and over a third of us experiencing stress on a weekly basis, we are all looking for ways to escape the rat race and wind down at the end of the working day.
Researchers at the University of Oxford have found you could fall asleep twenty minutes faster when you imagine yourself in a relaxing scene. With your bedroom being a place where you spend the most time, it's important to leave the stresses of modern life outside.
Check out the five Zen-inspired bedroom ideas below to see how you can transform your room into a sanctuary of uncluttered calm and help you get a better night's sleep.
Invest in better storage – think out of site out of mind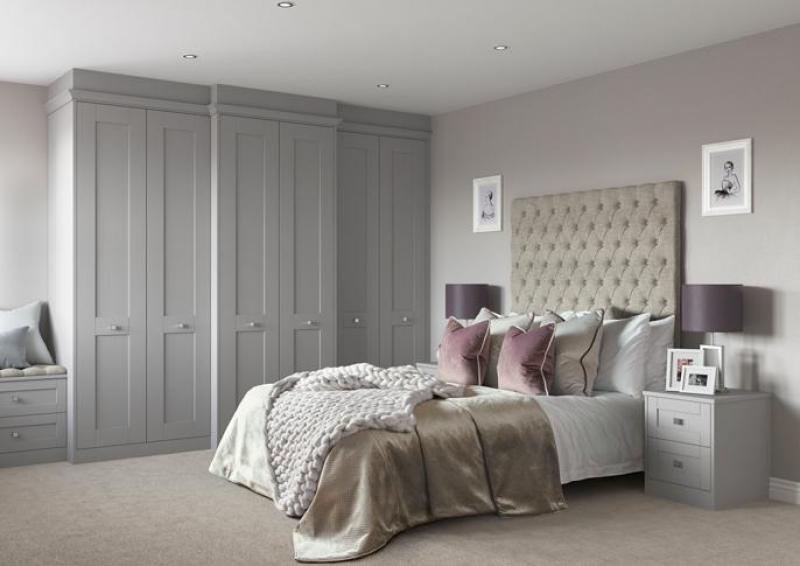 A cluttered bedroom can make you feel anxious, so it's important to get your storage right. Bespoke fitted wardrobes can help you to make the most of the available space and create a place for every item – helping you to find the things you need faster. So you can close the door on clutter and let your bedroom breathe.
A Zen bedroom design is all about simplicity, clean lines and understated style. Wardrobes and drawers with a sleek, simple profile not only look minimal and modern but also increase the sense of space and light in your room.
Switching on the right lighting can make all the difference when it comes to switching off, and harsh fluorescent lighting and bright ceiling lights can leave you feeling like you're caught in the spotlight. For a more relaxed feel, opt for a mix of low-level lights, like table lamps, reading lights and floor lights to create a cosy glow throughout your room.
Candles made from beeswax or scented oils are a simple way to add a laid-back atmosphere, making your night lighting soft and subtle. Crystals are also a key wellbeing trend for 2019. Himalayan rock salt lamps, in particular, are said to clean and deodorise the air, reduce your allergies and improve your energy levels – all of which helps to improve your sleep and concentration.
Think calm and neutral colours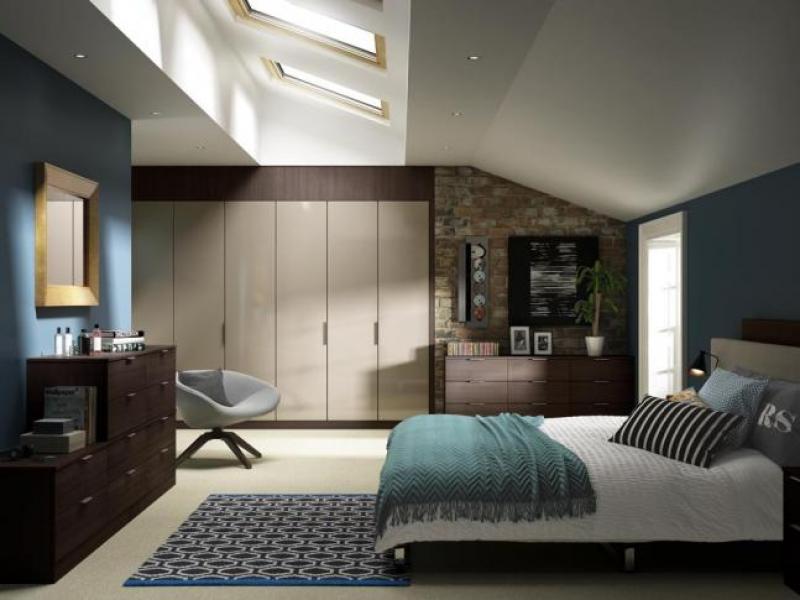 The power of colour is not to be underestimated when it comes to bedrooms. It's the last thing you see at night and the first thing you see in a morning.
To add a sense of harmony and balance, choose calming bedroom colours throughout your design. Brown tones are definitely in this year with Dulux choosing 'Spiced Honey' as the colour of the year for 2019. Pale pastels and earthy shades also soothe tired eyes and make your bedroom warm and welcoming.
Sleep is one of our greatest defences against stress. And when you consider that you will spend over 20 years of your life sleeping, it's easy to see why your bed is one of the most important pieces of furniture you will ever buy. It's worth choosing your bed and mattress carefully in order to be as comfortable as possible. Opt for the biggest bed you can afford and consider a pocket sprung mattress for a luxurious floating feel.
It's not just how relaxing your bedroom looks that can affect your mood; it's how it feels. A freshly-made bed with soft cotton sheets make a world of difference and give you that boutique hotel feel. Cotton breathes better than artificial fabrics, making it more comfortable to sleep on – and improving the quality of your sleep.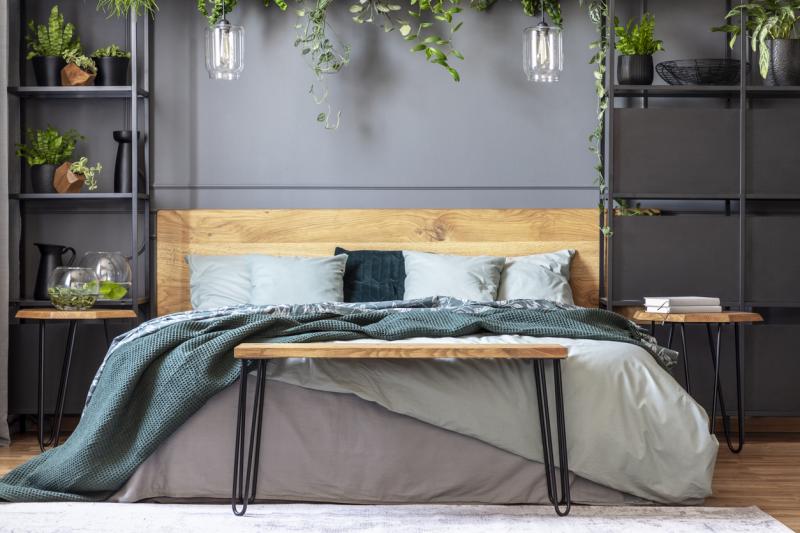 Studies claim that plants in the bedroom can help to improve your sleep. Bringing the outside in and spending time in green spaces can benefit both your physical and mental wellbeing. Adding plants to your bedroom can bring you some of the same benefits. English Ivy, for example, can help to improve the air quality in your room. While lavender can fill your bedroom with plumes of invigorating perfume.