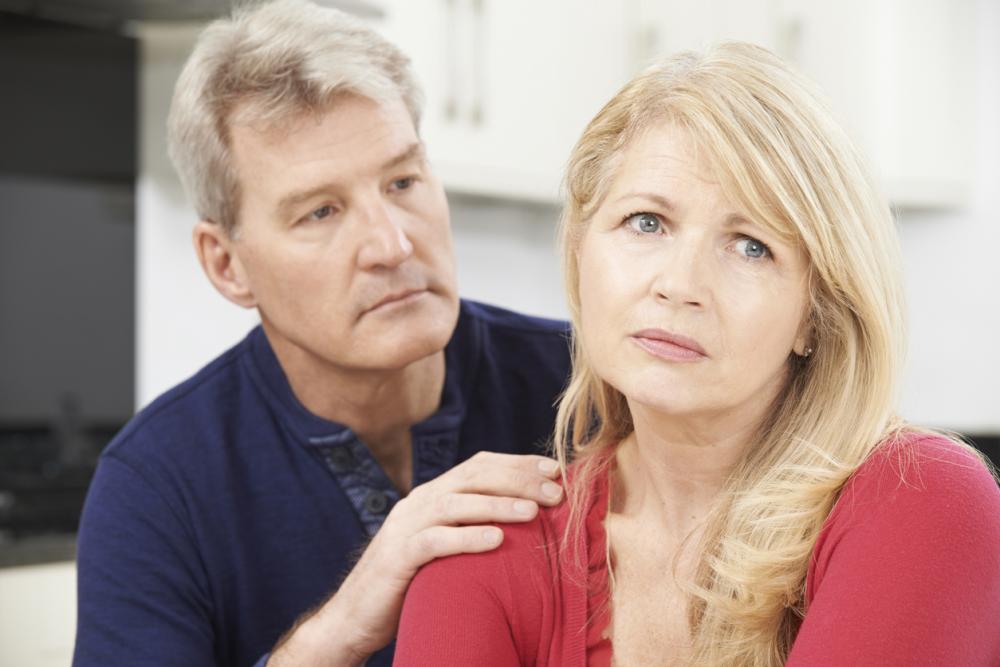 Dear Patricia Marie
I have been married for just over 2 years to my second husband, who is kind and loving. The problem is that I don't find him sexually attractive anymore. I love and care for him, but, to put it bluntly, no longer fancy him. I am 52 and menopausal, so keep thinking this may be contributing to my loss of libido, which has now started to affect our relationship. Our sex life was good when we first met, but it is now almost non-existent. I want our love life to return to the way it was, but don't know how to do so.
Patricia says....
In the early stages of a relationship, sexual desire can be intense, then generally the passion is replaced by deeper love, warm companionship and familiarity. Nevertheless, loss of libido can become a serious problem for many couples, and appears to become more common with ageing. Often when someone is withdrawing from intimacy, they tend to push their partner away. Yet, ironically, this is the time when communication is more important than ever. For many couples, celibacy can become a habit, and the only way to break this pattern is to start indulging again. Of course, this is easier said than done.
Do consider there are many psychological reasons for not wanting to make love, such as stress, poor diet, lack of sleep, and depression. Part of the desire to make love is purely physical. The rest is emotional. Relate can offer expert Psychosexual Couples Counselling which you may find beneficial. The menopause doesn't help either, as most hormones have an impact on sexual feelings and behaviour, so eliminate any problem here by arranging a blood test with your GP.
Can you share with your husband your desire to rekindle the fireworks between you both? This should open up the channel of intimacy and help create a reconnection. Plan ahead for an intimate evening. It's surprising how sending a few flirty text messages throughout the day can instigate sensual thoughts. Prepare an easy supper, so you won't feel tired, enjoy a candlelit bath together, and see where this leads - which may not necessarily be to the bedroom. Variety really does help. There is nothing quite as boring as predictable sex.
We can all take what we have for granted. Remind yourself of all the things you used to find seductive about your husband, then re-visit those memories, which could reignite the spark between the sheets.
I recommend: Reclaiming Desire by Andrew Goldstein and Marianne Brandon.
Relate: 0300 100 1234 www.relate.org.uk
Patricia Marie, our Agony Aunt, wants to hear your problems, dilemmas, and quarrels. Just email them to patricia.marie@lady.co.uk