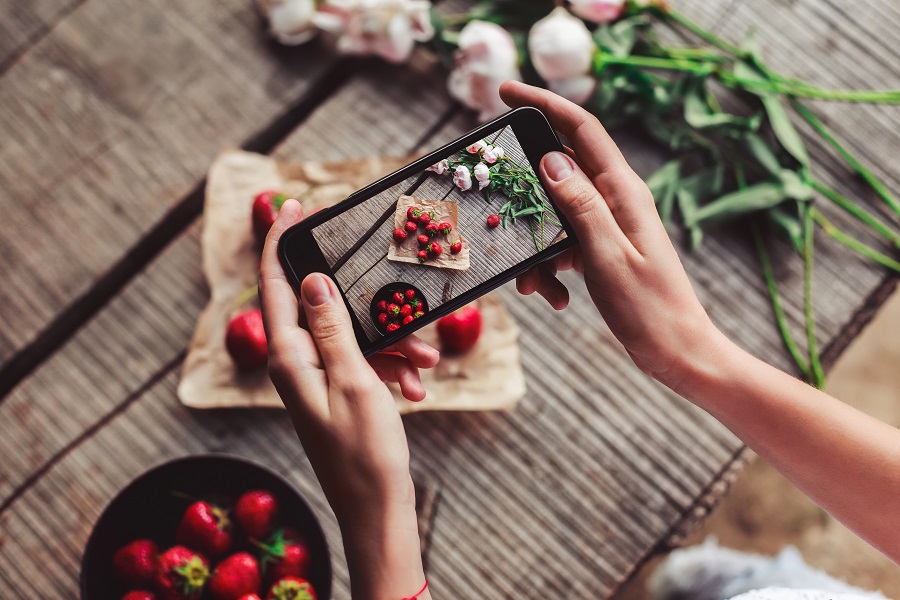 Insta Feeds: Top Foodie Accounts on The 'Gram Right Now
By Lucy Robinson
Instagram: the millennial go-to tool for discovering new, delicious recipes to seek that all important food-inspo. Amongst the 400 million active instagram users, the gram is bursting with new innovative recipes from the likes of our everyday home cook, who'd give any Michelin Star chef a run for their money. These days, it's not just about smashed avo on toast, oh no. The Lady is sharing her top foodie Instagram accounts for you to follow, enjoy!
@bestofvegan
The HOLY GRAIL of vegan food inspiration. With over 2.1million followers and situated in New York, this feed is the go-to for top vegan recipes, food stories, tutorials and recommended eatories. Better tap that follow button!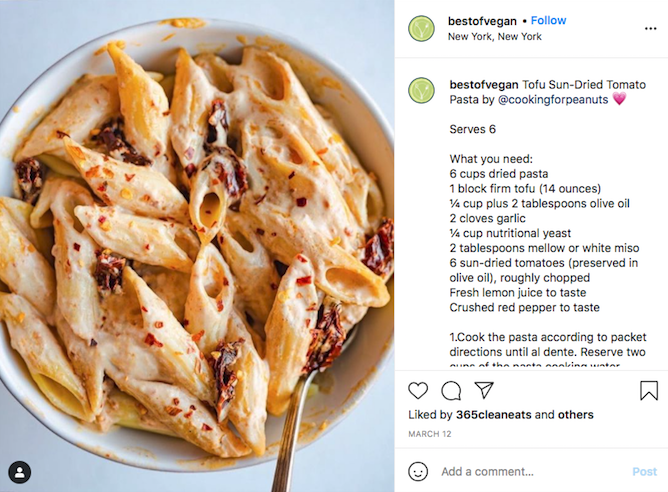 @5oclockapron
Described as the "New gen-Delia Smith", Claire Thompson is the mastermind chef behind the apron; her feed bursts with home-cooked family feasts and her book 'Home Cookery Year: Four Seasons, Over 200 Recipes for All Possible Occasions' brings midweek dishes, on a budget and from the larder.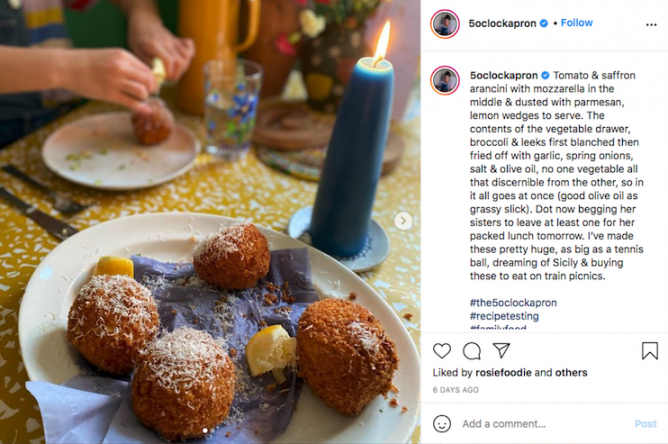 @biscuitboutique.co
These aren't just your average bon bon; these are works of art! Biscuit Boutique stunning designs feature chocolate ganache filling, decorated in dazzling geometric artwork, presented in elegant gift boxes. A treat for the eyes and the lips, that's for sure.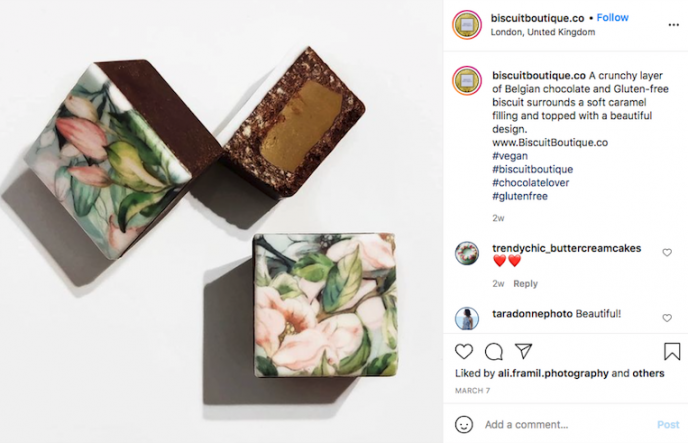 @bitterlemonfood
A London-based foodie account brimming with colourful "simple, veggie packed recipes". This roasted aubergine salad with green tahini sauce certainly tickled our tastebuds.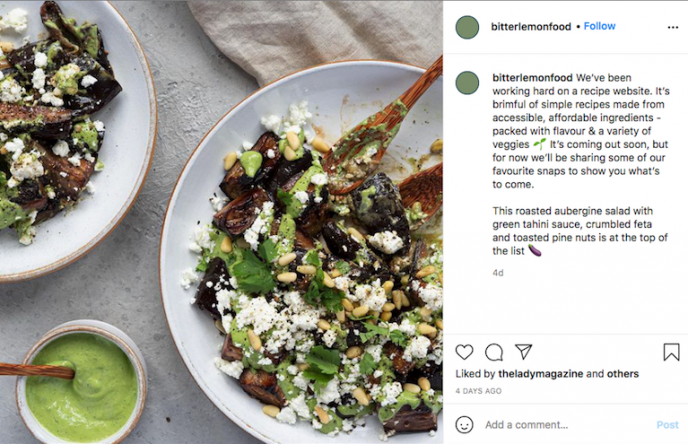 @bos.kitchen
A collection of inspirational plant-based recipes 'made with love'. This account DEFINES what a foodie feed should look like with pristine examples of excellent photography, paired with pristine presentation, it's simply guaranteed to get your mouth watering.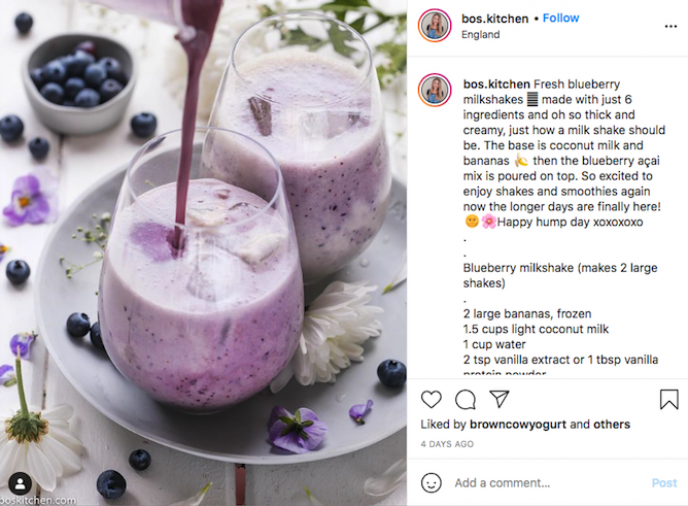 @candidsbyjo
Originally from Boston, Jo Lee is an inner-city photographer who harnesses every essence of a busy London lifestyle with her fabulous work, taking her followers on a visual food journey. Basically, it's gourmet goals.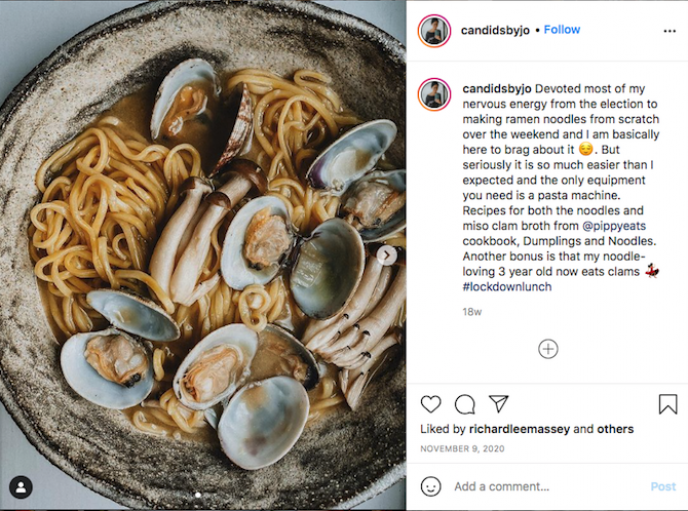 @eliseshootsfood
Elise is a food photographer and digital retoucher, whose goal is to in eher own words, 'share her excitement of food using pops of vibrant colour and movement and a strong believer in presenting food in all its natural glory, striking the right balance between simplicity and playfulness.' A sensational account of real, delicious food.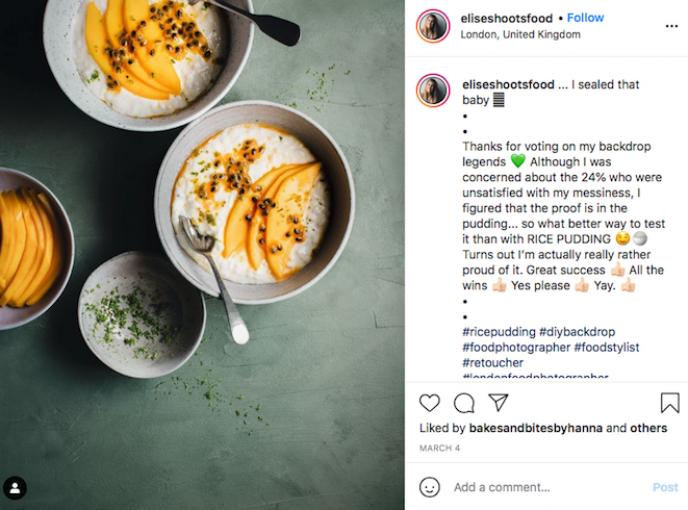 @felicityspector
Key worker and sensational chef. Felicity Spector has Insta-food goals locked down.
"Mainly veggie, obsessed with desserts. And Tahini. Friendship is everything."- F. Spector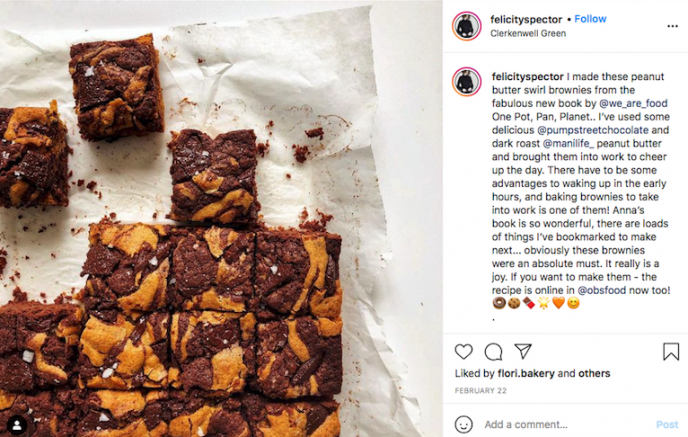 @mygoodnessrecipes
Hanna Silltoe is a plant-based skin healing expert, her recipes are a magnificent example of how eating the correct foods can help treat psoriasis, eczema, rosacea and acne naturally.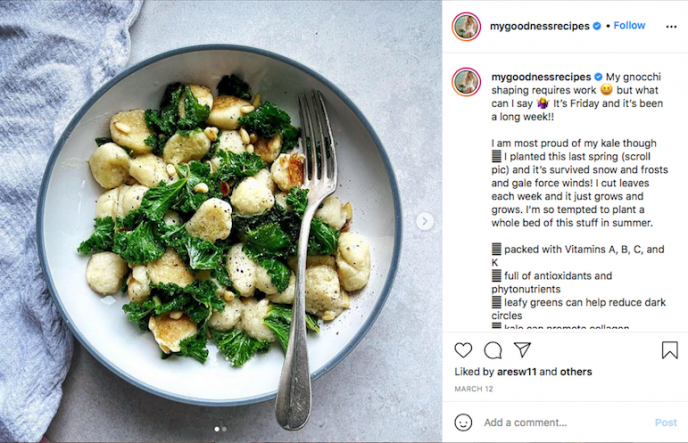 @rosiefoodie
'The Joyful Home Cook', and oh! What a joy she beholds. From comfort food classics, to decadent dishes, we are obsessed with everything Rosie right now, and so you should be too.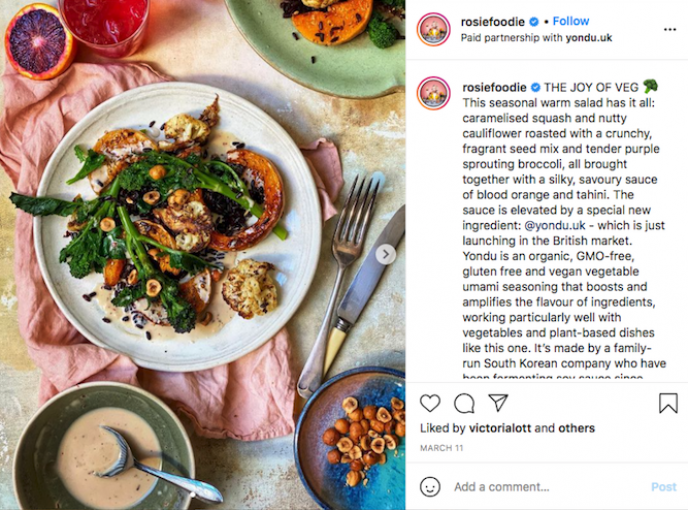 @transatlanticfoodies
Follow power couple Sonia and Vishnu's culinary journey, as the explore the BEST of the best bites from across the globe.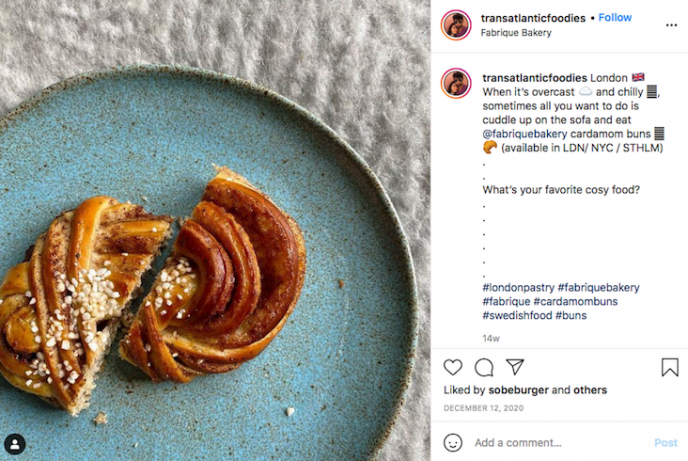 Rather leave the cooking to the experts? We can find you the perfect candidate; from Housekeepers to Gardeners, Nannies to Carers, we source only the most exceptional candidates for your home. Contact our friendly team today: theladyrecruits@lady.co.uk