By Hugh St Clair
The Garden Museum adjacent to Lambeth Palace was founded – not following the rescue and restoration of an overgrown garden – but rather thanks to a couple of determined conservationists in 1970s who wanted to stop the demolition of an undistinguished Victorian church. Its association with gardening lies in the graveyard, where famous plant-hunter and gardener John Tradescant, who died in 1638, is buried. He was one of the first people to travel across Europe, the Levant and Russia and bring back to England species that have become part of the modern gardener's repertory.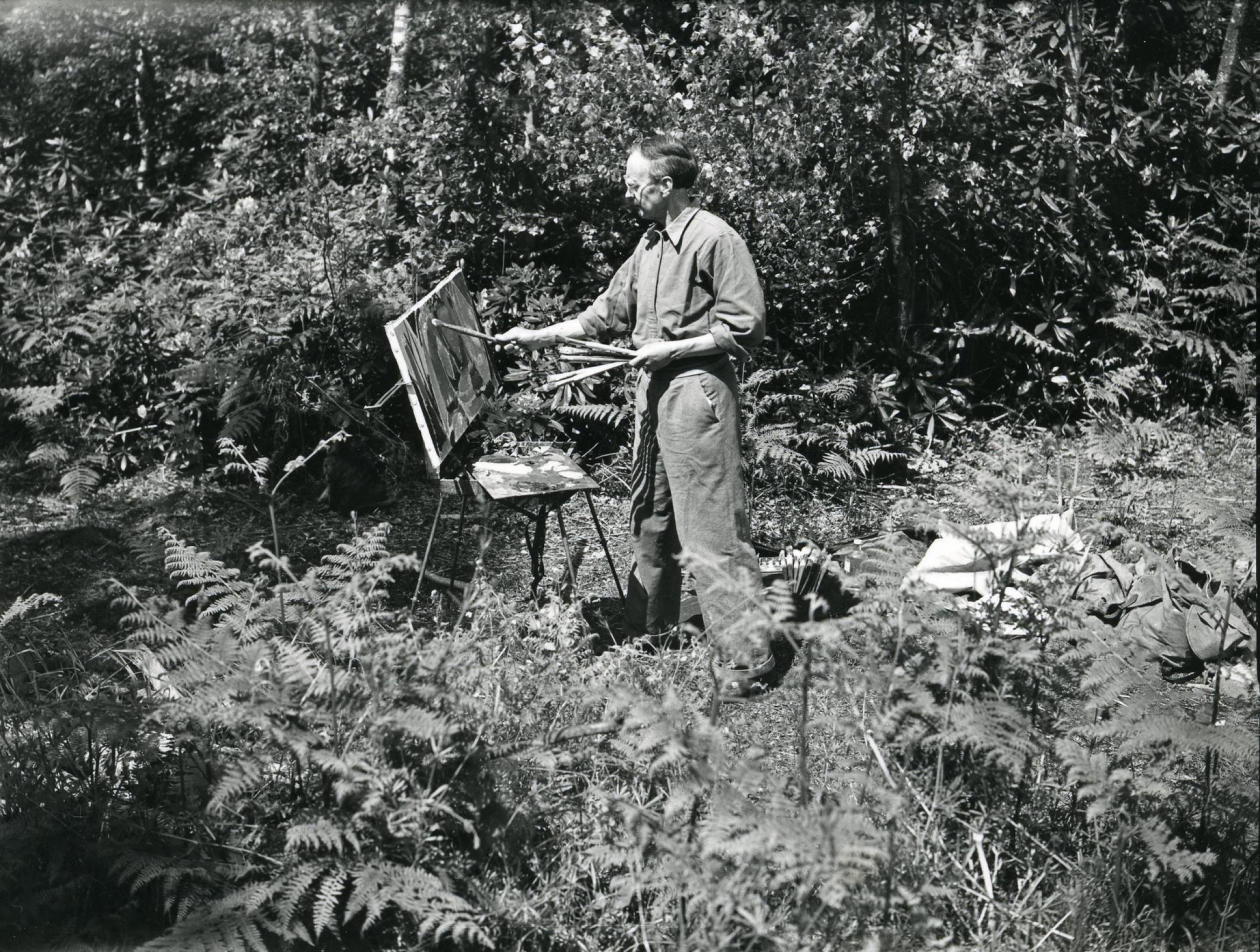 From small beginnings thanks to generous private donations, and with Prince Charles as Patron and a Lottery grant, the museum, in the words of director Christopher Woodward, has become 'the nation's memories of gardens'. The museum has gathered writings, plans and artefacts of plantspeople, gardeners and designers. There's Gertrude Jekyll's desk and papers, and the designs of Beth Chatto and Penelope Hobhouse, which can be viewed by appointment.
At the moment in the gallery space two exhibitions are showing: Kiftsgate Court, 100 years of Women Gardeners – photographs and a film about three generations of the women of the family's contribution to the garden. There is also Ivon Hitchens: The Painter in the Woods. 'We also celebrate the inspiration of gardens through exhibitions on designers and artists,' says Woodward.
The next exhibition will be showing original Ladybird book artwork drawn for their plants and gardens series.
The 19 Still Lives of flowers and landscapes by Ivon Hitchens are all delights bursting with colour and atmosphere. Hitchens, who favoured Post-Impressionism and Cubism, studying the work of Cézanne, Bonnard and Braque over traditional English flower painting, is an influence on so many artists working today.
Hitchens married Mary Coates in 1935, herself a pianist and artist. They started married life in Hampstead and her moral and practical support – including picking and arranging flowers for her husband to paint – was invaluable. As war loomed, the couple moved to a gyspy caravan in the woods in Lavington, West Sussex. They built a studio, then a house, naming it Greenleaves. Ivon began to paint lyrical spring woodlands and tangled ponds, beautifully illustrating the colours of the changing seasons.
Hitchens continued to paint up to his death in 1979, with his work becoming more abstract, but he never lost the ability to evoke the natural world of England. Go and see this perfect little exhibition.
Kiftsgate Court, 100 years of Women Gardeners until 9 June. Ivon Hitchens: The Painter in the Woods until 15 July: 0207-401 8865, www.gardenmuseum.org.uk