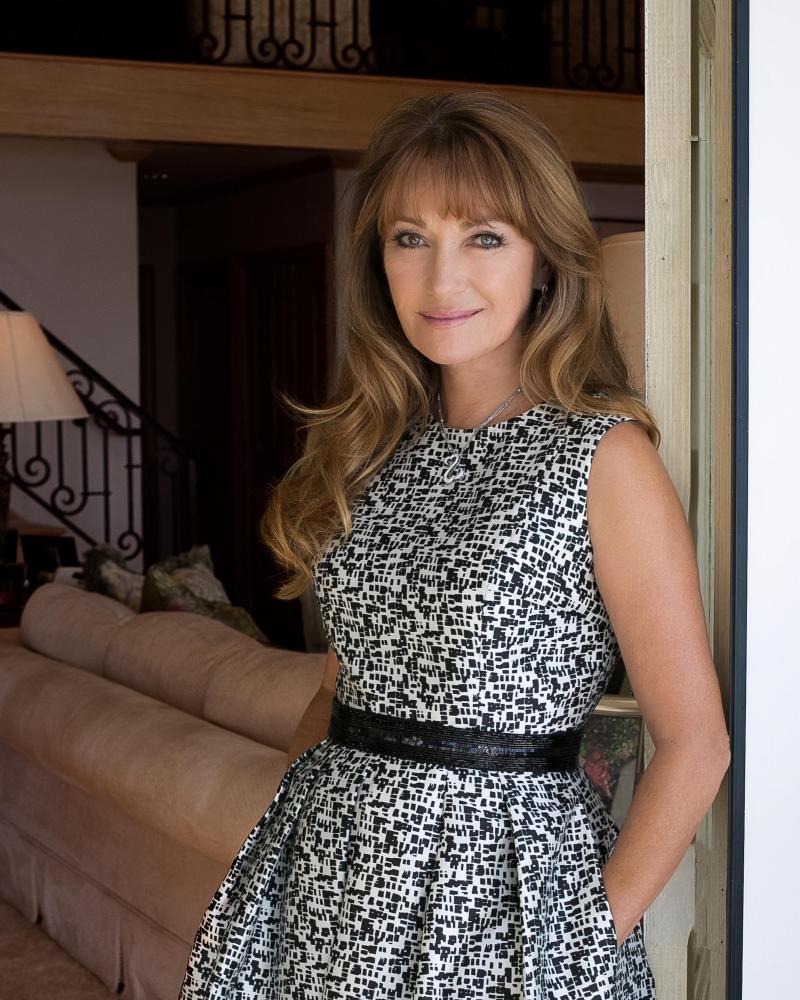 Multiple Emmy and Golden Globe winner and recipient of the Officer of the British Empire (OBE) in 2000, Jane Seymour has proven her talents in virtually all media, Broadway stage, motion pictures and television. Her love of art and colour has led to her great success as a painter in watercolors and oils and as a designer with her brand Open Hearts.
Congratulations on the re-release of Somewhere in Time on Blu-Ray. You must be delighted that it remains such an adored movie! Can you tell us what you loved so much about this particular role?
'I'm thrilled that it's coming out on Blu-Ray. It was a wonderful, small movie when it came out that captured the imagination and dedication of millions of viewers globally. It's such a special, timeless story and the quintessential romance of the idea of finding love and of it being somewhere in time. That it's not necessarily in your time and that it can travel through time and space, but that this kind of love can exist. It was one of my favorite movies that I've ever done and certainly something that people stop and talk to me about pretty much every day of my life wherever in the world.'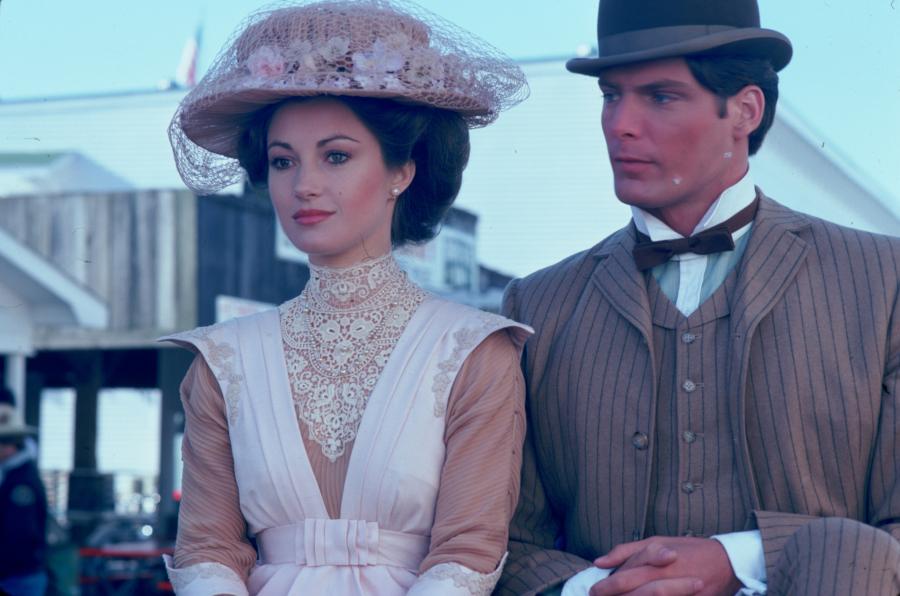 Was Somewhere in Time the start of your enduring friendship with Christopher Reeve?
'Yes. The first time I met Christopher what when he was casting for Somewhere In Time and I met with him and the producer and the director and apparently I was his choice. When we started working together, we really connected in a really wonderful, magical way and our love for one another and our friendship lasted until the day he died.'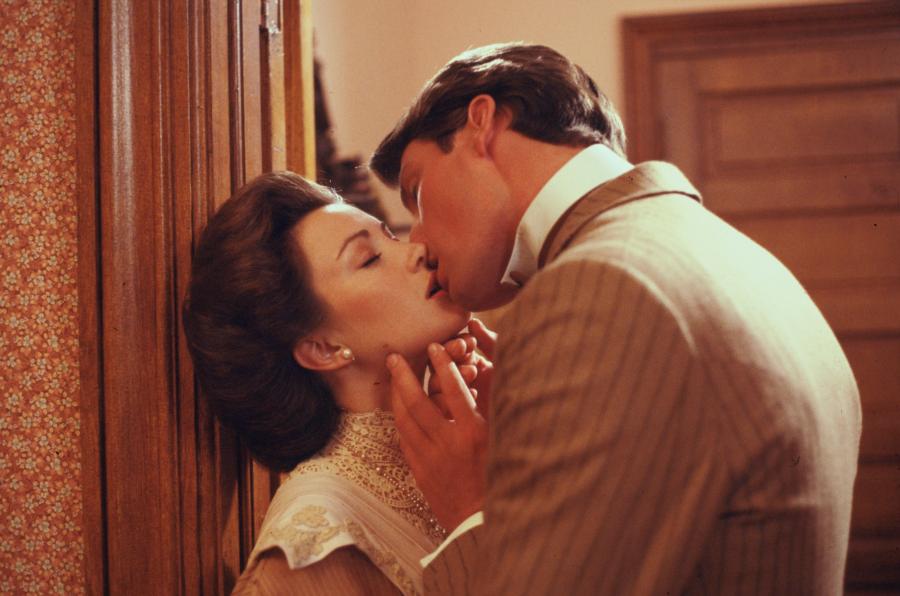 The film is famous for the beautiful music throughout by the legendary John Barry. How did this collaboration come about?
'The budget for the film was so tiny, that they couldn't even ask John Barry to consider it, but John was a close friend of mine for many years, as was his wife, Laurie. I told Laurie about the film and showed her the script, she then showed it to John and said, 'John, you've got to do this for Jane'. John fell in love with it and decided to do it for no upfront money, for backend only. It went on to be one of the most successful recordings that he ever has in his career.'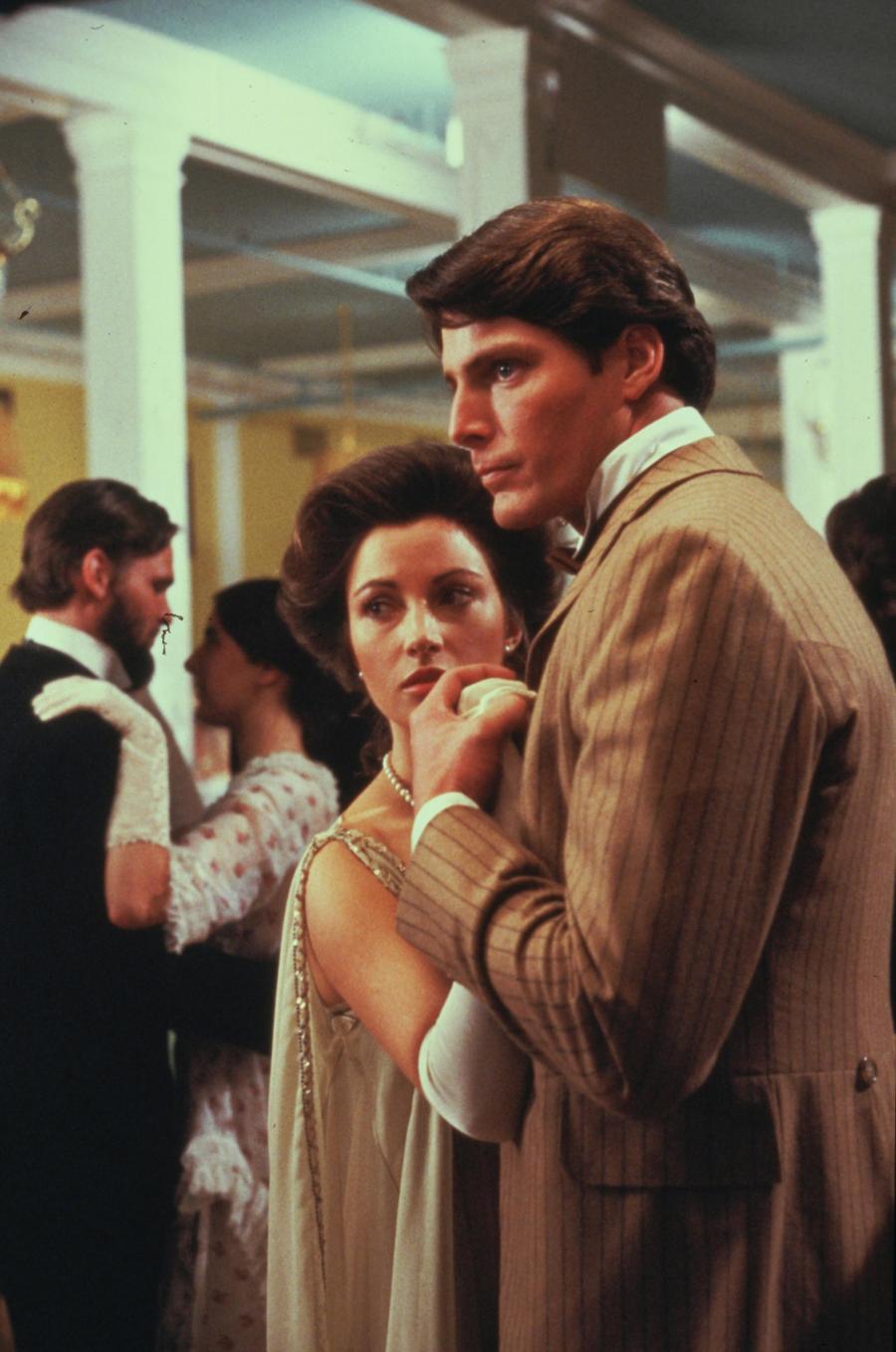 You have had a very successful and busy life, with so many accolades to your name; an OBE, Golden Globe for East of Eden and Dr Quinn Medicine Woman, an Emmy for The Richest man in the World, a star on Hollywood's Walk of Fame and of course being a Bond Girl in Live and Let Die, and let's not forget Playboy! Amongst all of these wonderful accomplishments, what are you most proud of?

'I'm most proud of being an artist in many disciplines. I feel that art is about communicating, whether its acting, writing, painting, sculpting, music, etc. Art infuses my life and enables me to communicate every aspect of the human condition as I have been exposed to. However, my proudest achievement is in being able to continue to do all of these things while raising an amazing family of very creative, loving and thoughtful children.'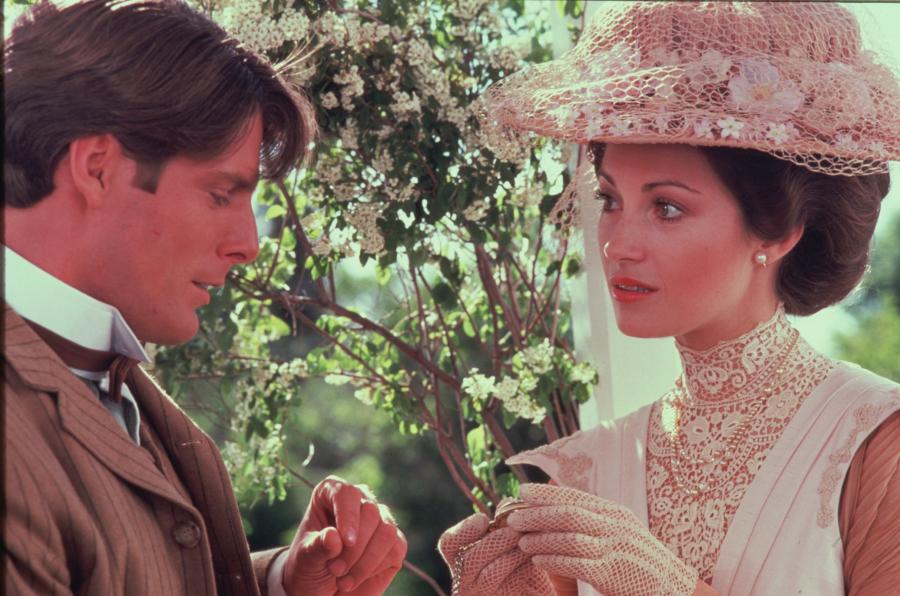 You spend most of your life in LA but you have homes in the UK too - do you still love England, and do you still feel you are treated as a very 'british' actress?
'I own a home that my sister lives in in England, but I do feel very much as I am. I tell people I'm an "Ameri-Brit." I feel very British; I speak with my natural British accent. I love going back to England for any reason, obviously it's my culture, it's my heritage. I have a passion for everything British. So, even though I don't live there full-time, that doesn't mean it doesn't infuse my life on a daily basis.'
As well as a hugely successful actress, you are an established designer, writer and artist, what are you working on at the moment?
'Many things! I am producing and developing scripts for television and film. I am waiting to hear about a couple of series'. I have several movies in the can, waiting to come out, Friendsgiving with Malin Akerman and The War with Grandpa with Robert De Niro. I am constantly creating more art and monumental sculptures that are going up in big cities in America and Canada. I'm also always developing my Open Heart brand amongst others and I am working on our Open Hearts Foundation, which is our charitable organisation.'
And lastly, a bit of a 'tongue-in-cheek' question; if you had to define what it is to be 'a lady' what would you say?
'As they say in Dr. Quinn, my famous quote was, "I'm not a lady, I'm a doctor." That would be one. Another would be that ladies sometimes have to accept the unacceptable and lift their head up high and move onward and upward with grace and dignity.'
Somewhere in Time Blu-ray available now to buy from Amazon
Somewhere in Time DVD available now to buy from Amazon