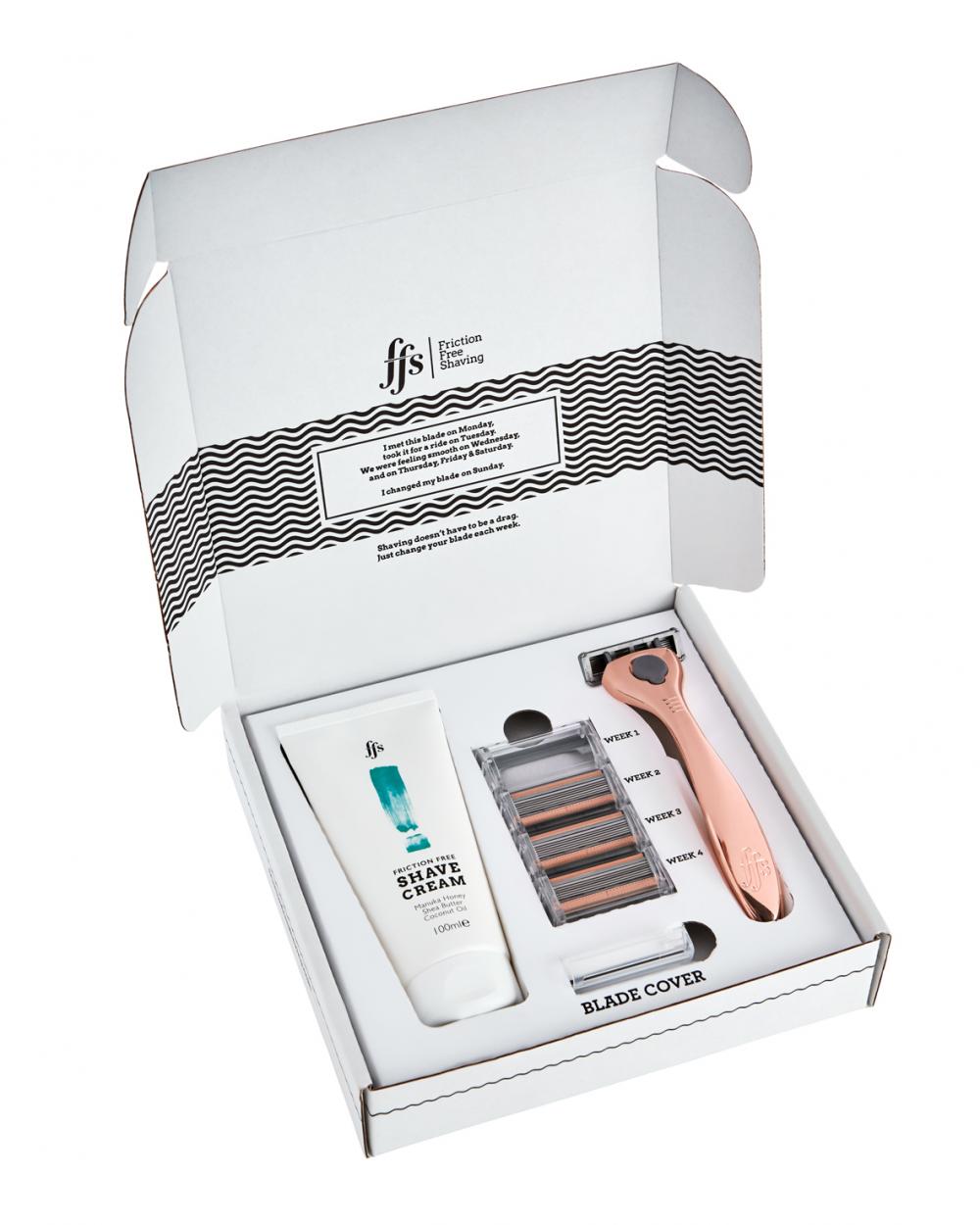 FFS (Friction Free Shaving) is a British-born shaving club designed for women. Launcghed in November 2015, the aim was to make better looking, better performing and more cost effective shaving products for women.
FFS members receive a recyclable metal handle and four blades in their first month and every month after that they are sent four replacement blades – meaning they can be changed once a week – all for just £9 (including P&P). The company has also created a three-step shaving system for women, featuring an exfoliating Pre-Shave Scrub, award-winning Shave Cream and moisturising Post-Shave Balm. Boxes are posted directly to members, who at any time can pause, cancel or switch to bi-monthly if they shave less frequently.
It is the first women's-only razor brand to launch in Boots for 10 years and it is hoped that FFS will engage more 'millennial' shoppers on the high street, as it has done online, through its disruptive branding, products and marketing. The company's environmental credentials were also key to gaining the listing.
The iconic rose gold razor by FFS was the first bespoke women's razor to be made with a recyclable metal handle – prior to its launch, women's razors were exclusively manufactured with plastic handles. The brand has always been committed to minimising waste, so all FFS subscription boxes are produced using recycled cardboard. FFS has also has also recently introduced a blade recycling scheme, which allows customers to send back their used blades, for the company to recycle safely.
As FFS moves into bricks and mortar, it continues to extend its commitment to reducing waste, by developing retail packaging that uses only sustainable materials, making it plastic-free, vegan-friendly, fully recyclable and FSC approved. This stands out against most other women's razor brands, which continue to utilise single-use plastic blister packaging.
On top of this, FFS is also 100 percent cruelty free, meaning it guarantees that all FFS products – from the lubrication strips on the blades to the shave cream – are not only produced using natural materials wherever possible, but also come with a cruelty-free promise, and have not been tested on animals.
Briar Keen, Co-Founder of FFS said: "As a small British business that's not even four years old, it's going to be a huge moment for us to see our products on the shelves of Boots stores across the country – standing out amidst a sea of plastic razors in plastic boxes. We've always believed that women's shaving products could be better looking, better performing and better for the environment - without breaking the bank. Knowing that Boots also value the same things, means a huge amount to us. We hope that customers on the high street love us as much as they do online."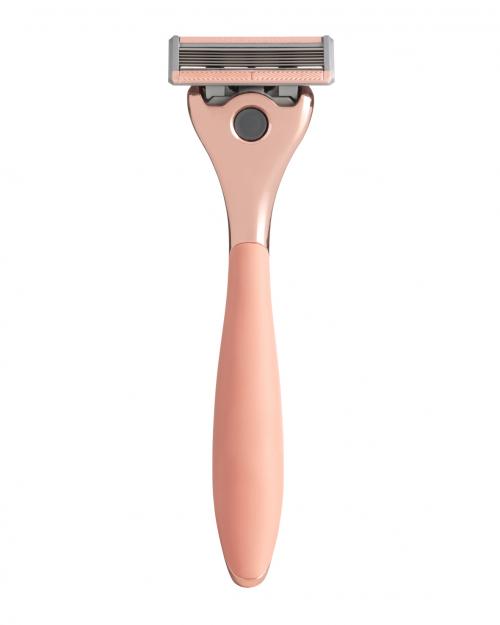 Going on sale in Boots stores are the following FFS products:
Value Pack, containing a rose gold razor handle, 4 diamond coated refill blades, a clamshell blade protector and shower hook.
Starter pack, containing a rose gold razor handle, 1 diamond coated refill blade and a shower hook.
Blade refill pack, containing 4 diamond coated razor blades suitable for the FFS razor handle.
FFS Shave Cream, which is designed especcally for women and packed with moisturising Manuka honey, Shea butter and coconut oil, as well as a unique 'cationic' formula to reduce friction and deliver a closer shave and smoother skin.
While the FFS launch into Boots on Monday 24th June is designed to extend reach, the company will continue to offer shaving products and subscription services online. All products are also available at ffs.co.uk