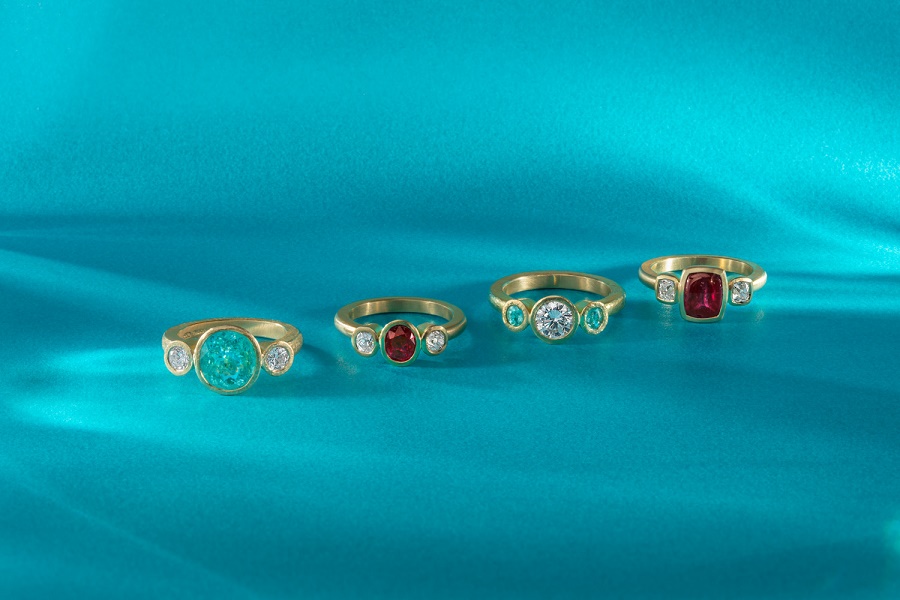 For many of us there is little more exciting than opening a small box containing something precious and glittering. Giving jewellery is generous and intensely personal. A perfectly chosen piece can be worn for a lifetime, and treasured for generations. Badly chosen, a piece will languish unloved in a drawer. Understandably the giving of jewellery can be a nerve-wracking prospect for some. With over 40 years' experience in the world of fine jewellery London-based jeweller Julia Lloyd George is well qualified to offer guidance for those approaching the task with trepidation.
Julia has a varied clientele, some of whom have become avid collectors of her work. Some come to her with a distinct idea of what they are looking for, whilst others seek advice about what to buy or commission. Much of Julia's work comprises bespoke commissions. The beauty of being an independent designer-maker is that Julia can connect with her clients on a one-to-one basis and truly interpret what they want.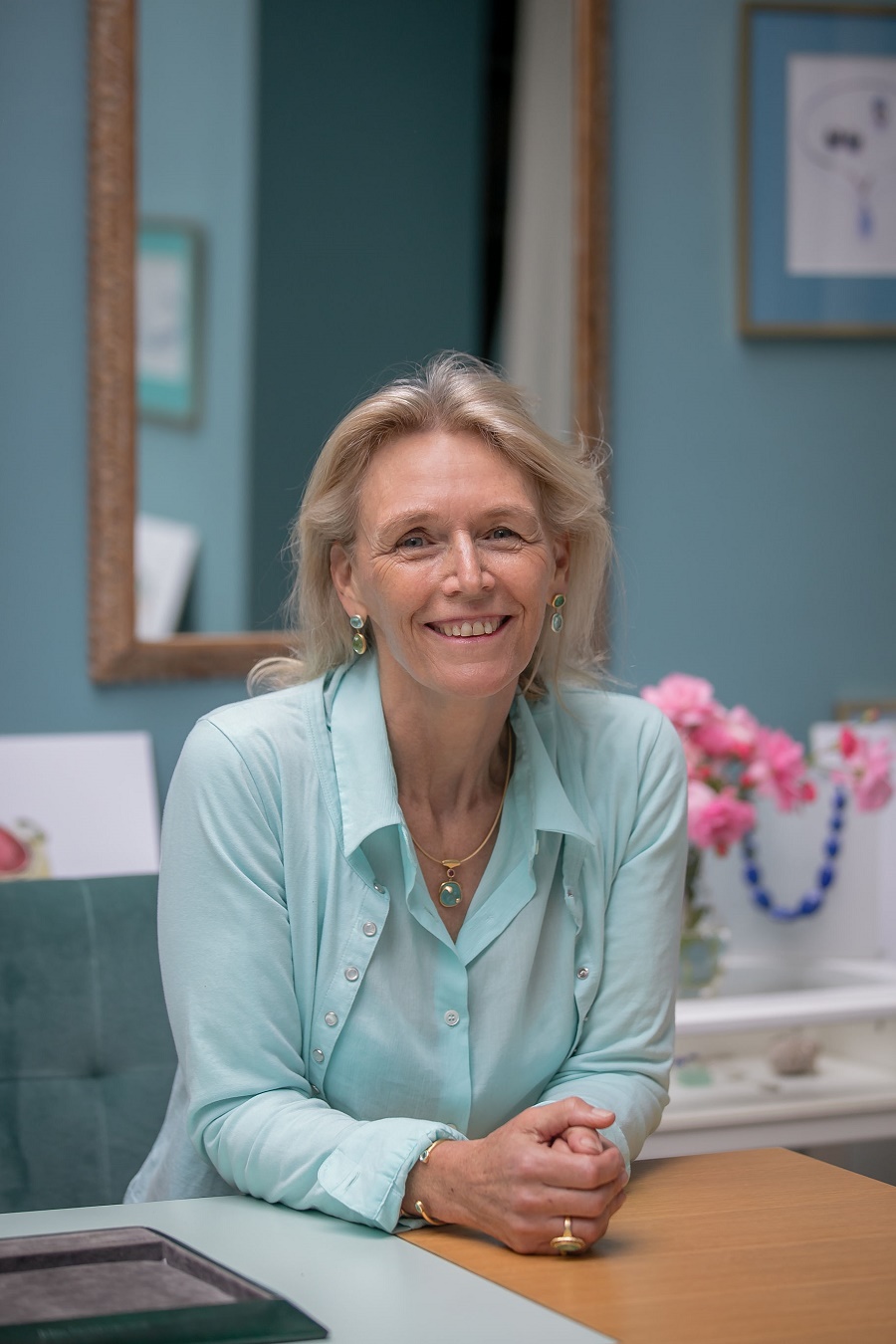 The first thing a customer should do is to think about the personal style of the intended recipient. Do they like pared back and minimalist jewellery, or do they prefer bold and elaborate pieces? Take a look at the jewellery they wear. Do they prefer yellow or white gold? Do you want your present to be worn everyday, or is it something a little grander to celebrate one of life's special occasions? Approaching the task with an understanding of the recipient's preferences will stand you in good stead.
If you want to buy a ring, don't forget to check your recipient's ring size. But don't panic if you can't sneak one out of the jewellery box, most good jewellers will adjust a ring if it doesn't quite fit.
Coloured gemstones are becoming more and more popular in contemporary jewellery. Gemstones come in every shade of the rainbow, and at many different price points – a good jeweller will talk you through the options. Julia is renown for her use of gemstones of exceptional colour. She is bold in blending together different coloured stones, and has established a special reputation for her work with Paraiba tourmalines amongst others. She travels extensively to source her many unique stones, and can offer help to those navigating the confusing world of heated and unheated stones, and the pitfalls of sourcing them.

Visit the website here: http://julialloydgeorge.com/