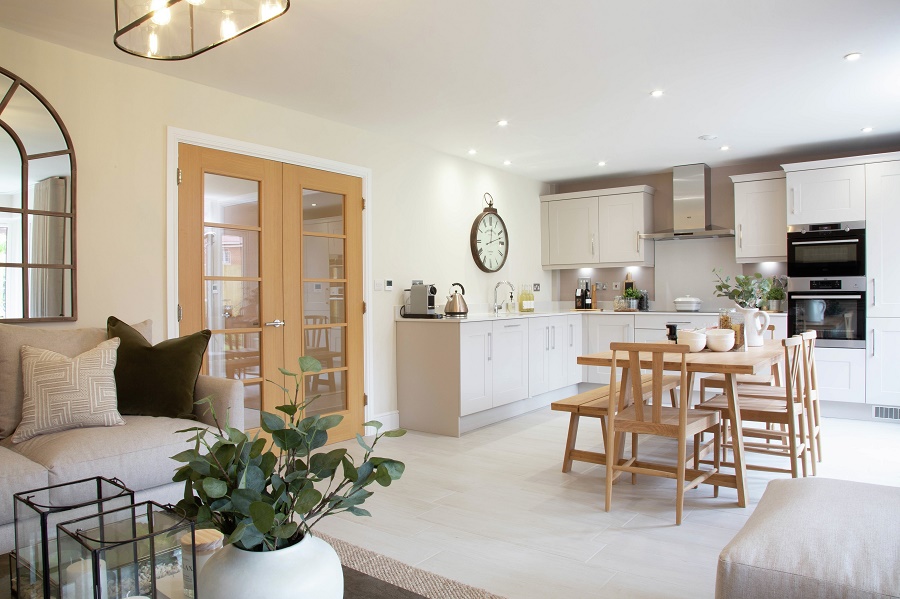 Kebbel's Top Property Purchasing Tips
If you put your home move on hold in lockdown or used the time to see what is available within your budget now may be the time to release the breaks and take the next step towards your dream home. It is natural to feel apprehensive during these uncertain times and in light of this, Kebbell has put together some top tips and advice in what to consider when buying a property post lockdown.
Safer viewings - Developers, agents, buyers and sellers alike need to be fully prepared to put safety first to maintain the confidence and protection of everyone involved, but if you are feeling anxious about viewings there are lots of things you can feel positive about. Viewings are by appointment only so there are less people in a house at any one time, the experts on hand should wear face coverings and everyone must respect social distancing. Visitors will be asked not to touch surfaces when looking inside a house in many developments and hand sanitiser should be available to all.

Expect short delays - COVID-19 has impacted every household and business so it is inevitable now the market has carefully reopened that there may be disrupted services because of a backlog of local authority searches, surveys, removal companies, materials required on site and banking approvals. Be realistic about your timeline and factor in delays.

Know what you want - To reduce excessive numbers of appointments to view homes, don't start looking until you are clear about what the critical things you want in your new home are. Estate agents will also favour more serious buyers so be clear about what you want and what your budget is.

Homebuyers don't need to pay stamp duty on the first £500,000 of a property's purchase price until 31 March 2021 in England and Northern Ireland, in a temporary measure announced by the Chancellor. This is a significant opportunity for homebuyers right now as previously buyers paid stamp duty after the first £125,000, or £300,000 for first-time buyers (if buying a property worth less than £500,000)."

Research incentive schemes – There are lots of Government backed incentive schemes available as well as those offered directly by house builders. Your dream home could be more achievable than you think, particularly if you are a first-time buyer. Schemes include: Help to Buy, Armed Forces Help to Buy, Part Exchange and Shared Ownership. Don't miss out on these opportunities.

A change in trends – As lockdown is lifted more people are considering a move out of cities, and gardens or nearby outdoor spaces have become increasingly important. Many of us will need and want to work more from home, so space for a home office is a very desirable home feature.

Undertake virtual research first - During lockdown there was a noticeable increase in online viewings and virtual tours. Buyers should still take time online to look at properties prior to seeing them in person to minimise viewings of properties that simply don't fit the bill. Developers understand that virtual viewings are more important than ever and should have those details online.

Pent up demand - You will need to be decisive, or risk missing an important opportunity in securing your dream home. Both lockdown and Brexit will have slowed the market, but we are now expecting serious buyers to commit more quickly to purchasing as they want to move their lives forward.

Location, Location, Location – Lockdown might also have forced you to evaluate if you are currently living in the right area with the right community. Spending time getting to know a new area might be harder than it was before so trust your instincts and pop into the local post office or ask around. Social media is a good source to capture the essence of a village or town. A sense of community has never been more important.

Cleaning up buying – As recent times have caused the property industry to be evermore considerate about cleanliness and hygiene, you could ask for your new home to be deep cleaned before you move in. This is not a requirement for the housebuilder, but they are more likely to agree to this at the moment.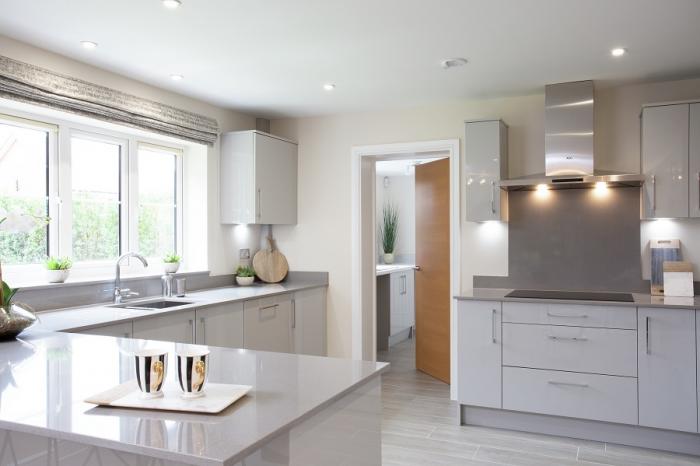 Are you looking to recruit a new housekeeper for your home? The Lady is the marketplace for domestic recruitment. For over 135 years The Lady has been the first and last stop for those looking for an exciting new position or much needed member of household staff. Let us help you find the perfect candidate, contact our friendly team today: theladyrecruits@lady.co.uk