Whether you're a seasoned cook or an enthusiastic beginner, attending a Cookery Class at the KitchenAid Experience Store in the heart of the West End is a fun and fabulous opportunity to learn how to create some inspiring masterpieces with a modern twist.
With vegetarianism and veganism on the rise, whether you've taken the step yourself or want to cook up a storm for your vegan friends, it's never too late to develop your plant-based cookery skills. This novices' workshop will arm you with a variety of cooking methods and recipes to ensure that your plant-based diet is wide-ranging and full of delightful flavours. Experts will take you on a step-by-step journey showing you how to use a range of appliances from the iconic Stand Mixer to multifunctional Ovens, Hobs and speciality products, to guarantee perfect results every time.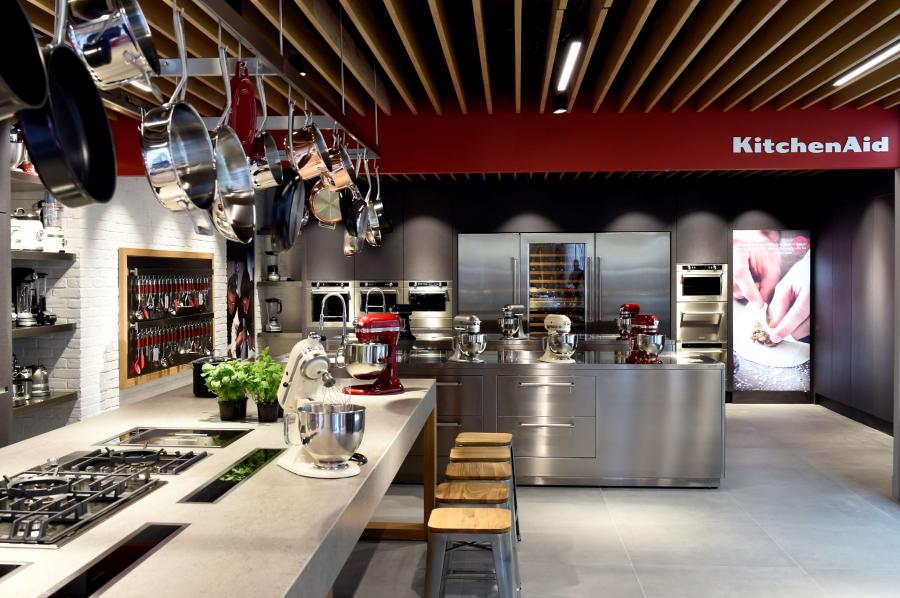 PLANT BASED RECIPES COOKERY COURSE
13th June 2019 / 10:30 – 14:30 / £95
Book online at kitchenaid.co.uk
Or contact the KitchenAid Experience Store at 98 Wigmore Street, London W1U 3RN
T: 020 7935 2575 / E: londonexperiencestore@kitchenaid.com
Classes - a mix of demos and hands-on cooking - include:
Plant Based Recipes - 13th June
Chocolate Making Workshop - 11th July
Modern Baking - 15th August
Health & Wellbeing - 13th September
Pasta & Pizza Master Class - 16th October
Truffle Making Workshop - 14th November
Edible Gifts / Entertaining for Christmas - 12th December
Since the introduction of the original stand mixer in 1919 and the first dishwasher in 1949 KitchenAid has created a range of utensils and cookware along with large and small electrical appliances offering professional performance and legendary design loved by chefs and passionate home cooks.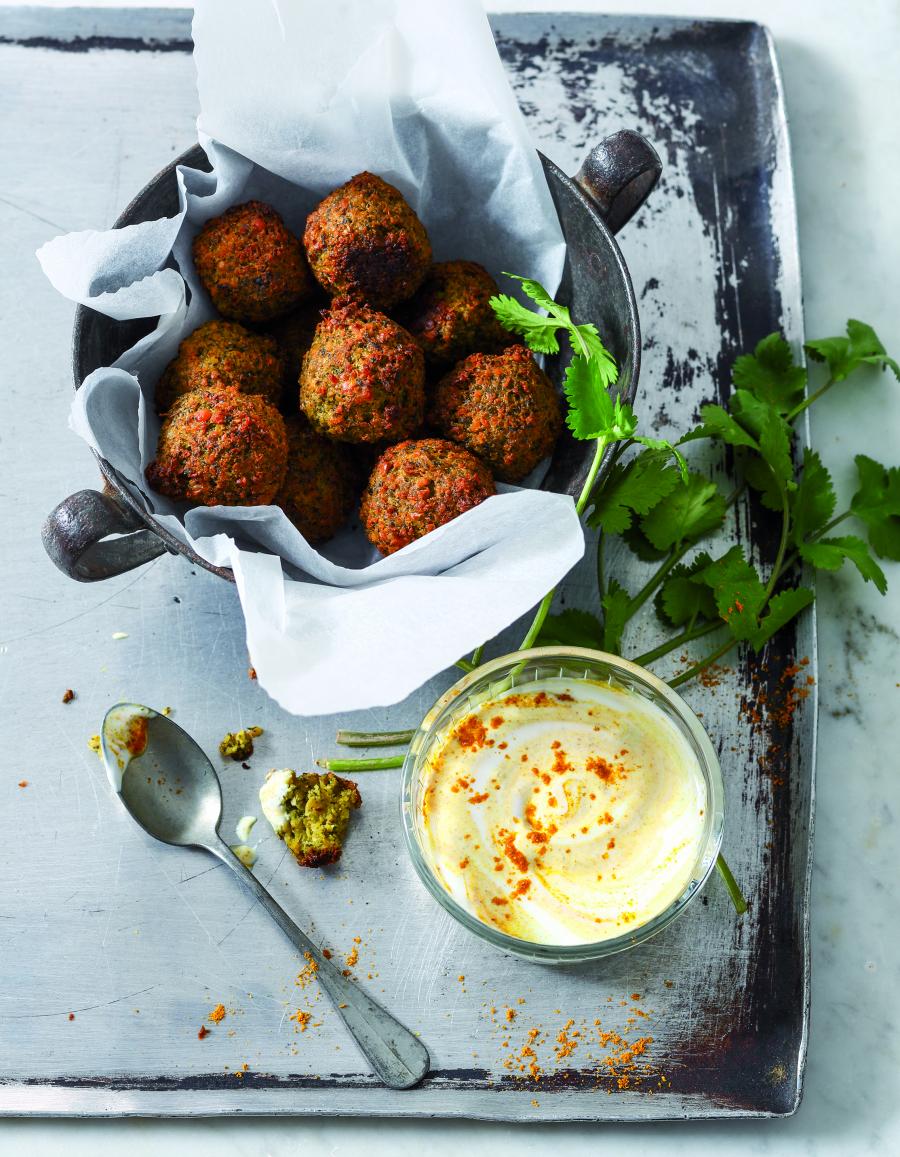 Falafel Recipe
Makes: 12 falafel balls
Preparation time: 10 minutes
Cooking time: 3 minutes
Resting time: overnight
Ingredients
300g dry chickpeas
1 small onion
2 cloves garlic
½ bunch parsley
½ bunch coriander
½ tsp paprika
½ tsp ground cumin
½ tsp ground coriander
1 tsp bicarbonate of soda
2 tbsp sesame seeds
Salt
Oil for deep-frying
Sauce:
1 small tub, dairy free yoghurt e.g. coconut
1 tbsp lemon juice
Salt
Method
The previous day, soak the chickpeas in a generous amount of water 12-24 hours. It is important to use dry chickpeas, soaked overnight in water, and not canned chickpeas; these have too much water and will cause the falafel to explode when cooked.
The next day, peel the onion and garlic. Wash the parsley and coriander and discard the stems, then dry the leaves carefully. Drain the chickpeas, then dry them carefully. In a food processor, grind the chickpeas with the garlic, onion, and fresh herbs. In a mixer, mix the chickpea puree with the spices, bicarbonate of soda, sesame seeds, and salt. Mix on a low speed for 2 minutes. Use your hands to form 12 balls the size of walnuts.
Heat the oil for deep-frying to 180°C. Fry the falafels for about 3 minutes. They should be a deep golden brown. Drain on paper towels.
Mix the yoghurt with the lemon juice and a pinch of salt. Serve the hot falafels with the sauce.