Lady Day
At last, the real deal. After a string of overblown or underpowered musical offerings, here is the exquisite Audra McDonald giving us her take on the fabulous if flawed Billie Holiday in Lady Day at Emerson's Bar & Grill.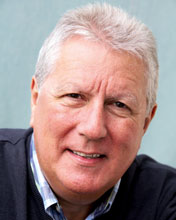 The title is a clue to Billie's sad decline. After losing her ticket entitling her to appear in New York clubs following yet one more drugs bust, Holiday is reduced to appearing in this modest dive in her home town of Philadelphia.
Accompanied by a (first-rate) three-piece band – Shelton Becton on piano, Frankie Tontoh on drums and Neville Malcolm on bass – McDonald is surrounded by audience members at round tables, both on stage and replacing the first few rows of the stalls. It's an effective staging because it never lets you forget the intimacy of the club setting.
Sheathed in flowing white gown with elbow-length gloves (more of which in a moment), Miss Holiday has clearly taken a drink or three before she first totters into view. The challenge for six-time Tony award winner McDonald is to recreate Billie's signature sound while communicating a woman in the grip of alcohol and worse. It's something of a tightrope act, which she brings off magnificently.
It is 1959, just months before Holiday's premature demise at 44 from cirrhosis of the liver and heart failure. Billie is on her last legs, but when she opens her lungs she can still make sweet, sweet music. And that is Audra's towering achievement.
It would be a hard heart that didn't respond to the poignancy of When a Woman Loves a Man and a mean spirit that resisted the infectious fun of Gimme a Pigfoot.
But, inevitably, it is her two classics that stop you in your tracks. God Bless the Child wraps its haunting refrain around the listener, while Strange Fruit, an evocation of the racist lynchings in the Deep South, has lost none of its banked-down anger all these years later.
When Billie stumbles offstage only to appear a few moments later, one glove pulled down to her wrist and the puncture marks in her arm all too clearly visible, we know the end is nigh. By now, the inter-song anecdotes are becoming increasingly rambling and sometimes hard to decipher. But, nonetheless, you're pinned to the back of your seat.
A compelling, if increasingly uncomfortable, evening with a shining star at its epicentre.

Lady Day at Emerson's Bar & Grill is at Wyndham's Theatre, London WC2 until September 9: 0844-482 5120, www.ladydaywestend.com