There's nothing quite like getting into the Christmas spirit. And what better way to count it down with an advent calander? These boxes of delight used to be more of a chocolate affair but in recent years they've become the go-to for beauty, hair and perfume fans alike. From miniature scented candles to well-known beauty brands an advent calander says Christmas is definitely just around the corner. The daily treats will also help you ge tthrough the busy festive period! We've rounded up our top 5 for you to enjoy...
Grace Cole
£45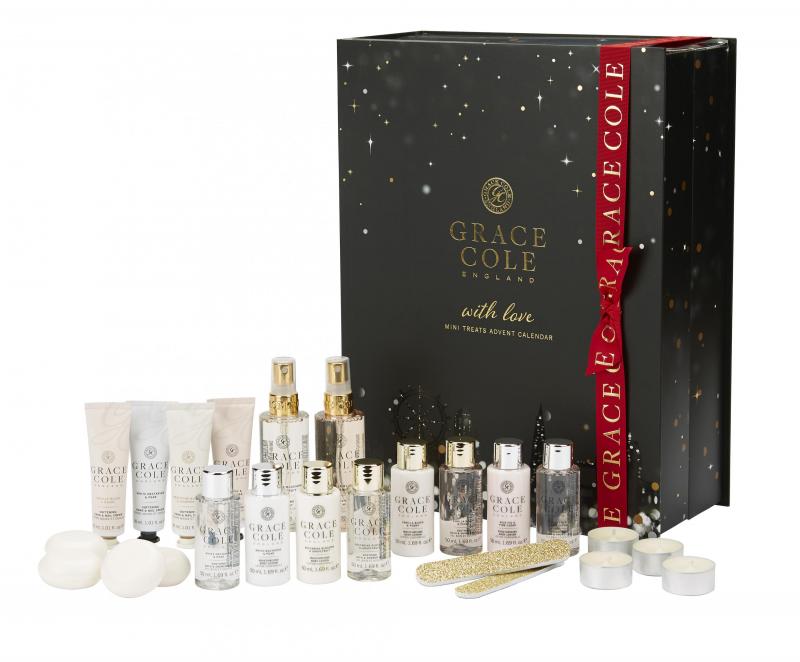 Beauty Advent Calendar containing 24 luxurious products of Bath & Shower Gel, Body Lotion, Body Mist, Hand & Nail Cream, Soap, Tea Lights and Nail Files. Also has beautiful scents such as Nectarine Blossom & Grapefruit, Vanilla Blush & Peony, White Nectarine & Pear and Wild Fig & Pink Cedar- perfect for the winter season and perfect for indulging!
Selfridges
£120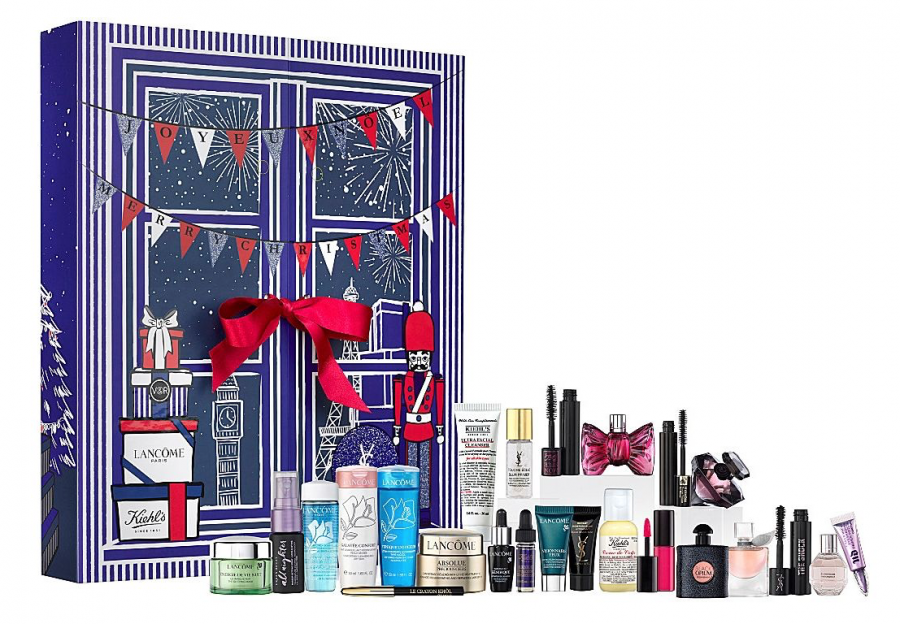 If you are a die-hard skincare fan- the Selfridges advent calendar is for you. It features a lot of Lancome, Kiehls as well as Opium perfumes and more. Your beauty collection will be fully re-stocked by the time Christmas day arrives with serums, creams and lotions included to make you feel fabulous.
Decleor
£65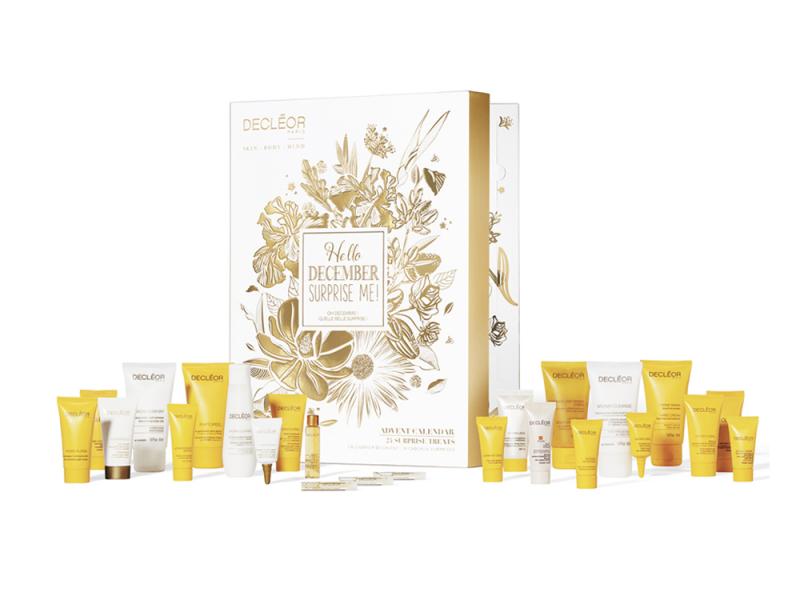 Decleor calendar is a real beauty as it features three full sized products as well as a vast range of other goodies. It sells our very fast but you can see why- Christmas skincare to last you all year!
Liz Earle
£66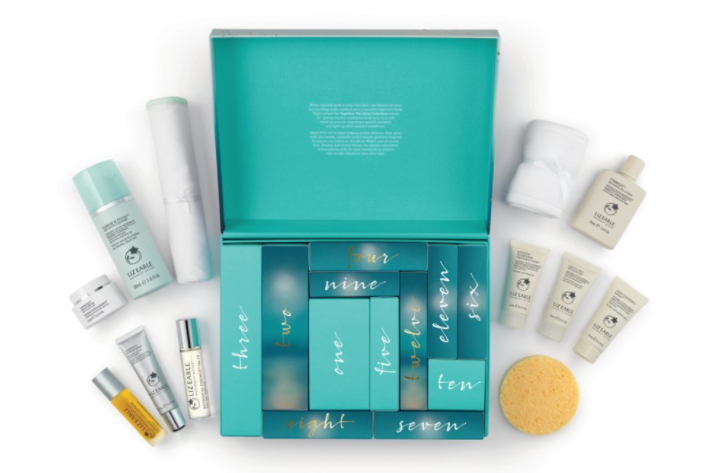 If you have never Liz Earle now is the time! They do the most lovliest 'Cleanse and polish' and enriching moisturing creams- all made with the most natural ingredients. Experience Liz Earle day by day in this sweet calander with a box that looks good enough to keep!
Charlotte Tilbury
£150
Darlings, what could be better than a surprise treat every day for 12 days? Charlotte Tilbury's Naughty and Nice Magic Box is BACK and better than ever, featuring 12 best-selling iconic makeup treasures wrapped up in a glamorous, gorgeous box, making it the perfect beauty advent calendar or gift for a loved one, with lots of full-sized and mini best-sellers for everyone!
Fenwick
£150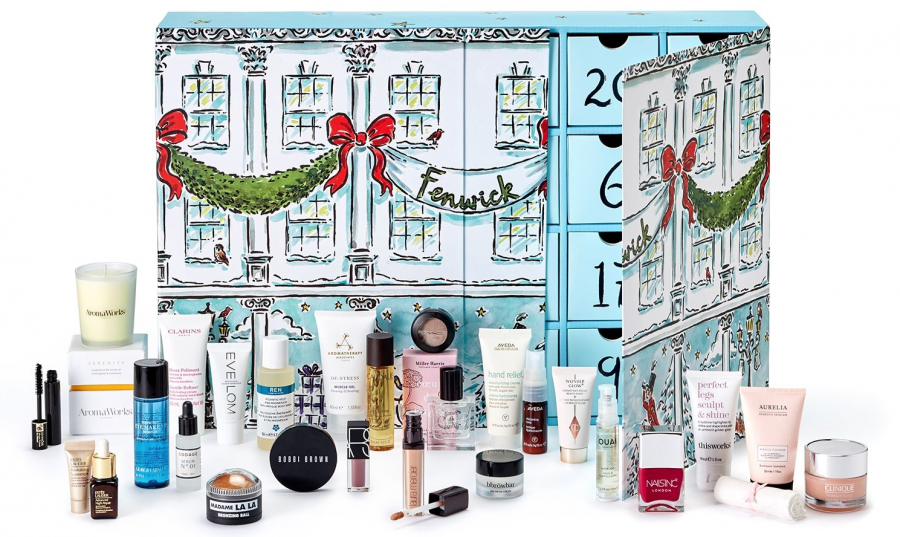 This gorgeous box includes some beautiful makeup brands like Bobbi Brown, Charlotte Tilbury and MAC. There are also skincare savers from Ren, Clarins, Eve Lom and Caudalie, Fenwick's beauty advent calendar is one for those that love their beauty brands. Also comes in an exquisite box that will be admited by all.