From stylish and comfortable clothes to beautiful artworks and something special for your faithful friend, we've selected some great products for you to enjoy – and they are all from British companies.
Birdie & Bert
A new British brand offering beautiful towelling robes, tunics and towels for all ages, for the beach, the pool and the home.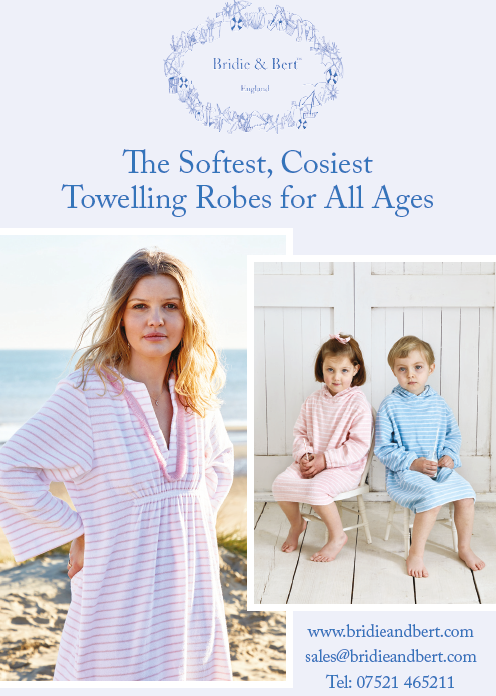 Email: sales@bridieandbert.com
Instagram: @bridieandbert
Telephone: 07521 465211
Ruff and Tumble
Ruff and Tumble (winners of TV's "The Customer Is Always Right") specialise in selling the very highest quality dog products, including Dog Drying Coats, Drying Mitts, Dog Leads, Dog Bed Covers and stylish and versatile Cotton Towelling Throws – all designed with the comfort and practicality of owning a dog in mind.
The Dog Coats, which include Classic Coats, Country Coats and the Design Collection Coats are all incredibly easy to put on, combining double-layers of soft and natural cotton towelling, which dries dogs in minutes. The double layer wicks wet from your dog, drying it quickly and easily.
A wide tummy flap, deep neck / hood, clever tucks and easy Velcro fastenings ensure that the drying coat sits snugly, holding in mud, sand and smells whilst drying effectively and keeping your dog warm.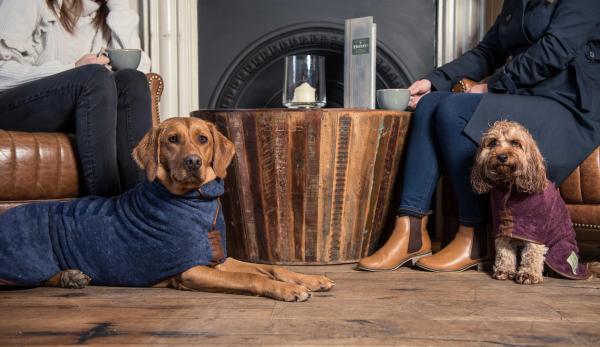 A new stunning recent addition to the premium Design Collection – the Harbour Coat, combines a stylish palette of Aubergine, Granite and Sky – perfect for late Spring / Summer use on the beach, in the town or country, or for use after wet walks, baths or hydrotherapy.
The new Harbour Coat joins the existing Design Collection striped Beach Coat – ideal for all seaside adventures - perfect for holiday home or holiday rental.
These must-have coats, including the Country Coat Collection, trimmed with super-stylish faux leather and the Classic Collection are all highly-absorbent, durable and practical and are available in a stunning selection of colours and different sizes to suit all breeds – for the car, cottage or café.
Complementing the drying coats are the immensely useful Drying Mitts, available in co-ordinating colours, all super-efficient for drying wet legs and paws – perfect for keeping by the back door.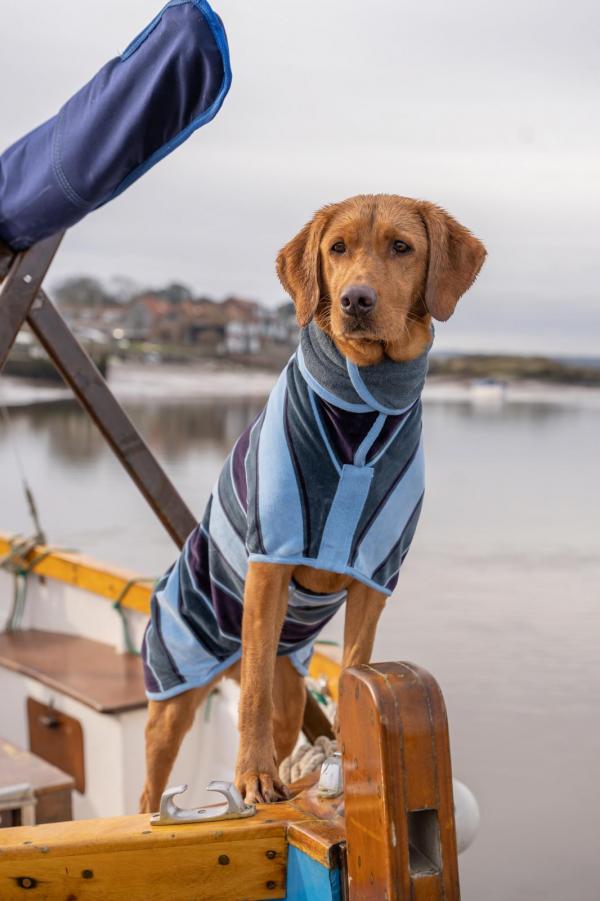 Easy to pop into your pocket, are the Ruff and Tumble Slip and Clip Dog Leads, with strong solid brass fixings – suitable to use for all breeds.
Ruff and Tumble also offer a stunning selection of super-absorbent, soft and comfortable towelling elasticated Dog Bed Covers and generously-cut Cotton Towelling Throws – both ideal for protecting dog beds and furniture from mud and stains – perfect for home living, holiday living and staying with friends.
For further information, please visit: www.ruffandtumbledogcoats.com or contact: 03332 079960
The Able Label
The Able Label clothing range features beautiful, high-quality womenswear and menswear which has been designed to make dressing easier. With discrete adaptations, innovative fastenings and easy to dress styles, the collection can give back confidence, provide dignity and help to maintain independence.
For style without the struggle this Summer, the beautiful new range includes something for all occasions.
Our top womenswear picks include the delightful Delia linen look, Velcro wrap skirt. Designed and made in Britain, this smart skirt fully opens, making it easier to dress into with minimal balance required. The touch-close Velcro ensures easy fastening, whilst the back of the waistband is elasticated for extra comfort. Available in four beautiful colours, discover The Delia skirts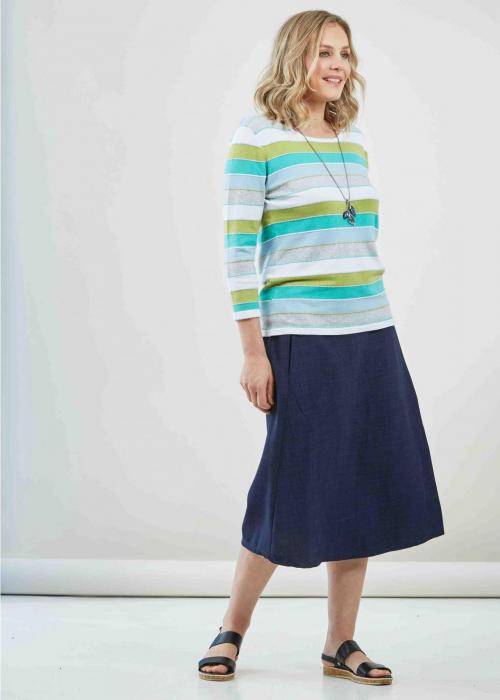 For a fresh summer style, the Camilla seersucker Velcro shirts are perfect when out and about. In either a half or a short sleeve, the lightweight fabric is breathable and offers effortless elegance. Buttons are for style only, with the shirt closing securely with concealed Velcro. Being quick-drying and non-iron, this is an easy-care wardrobe must have. Discover The Camilla Seersucker Velcro Shirts
To complete the look, wear with the Hugh non-iron short sleeve Velcro shirt in a cool blue. Easier to dress arms into, this men's classic fastens with touch-close Velcro behind the buttons to maintain your style without the stress. Hugh Short Sleeve Velcro Shirt and also available in a multi-pack bundle.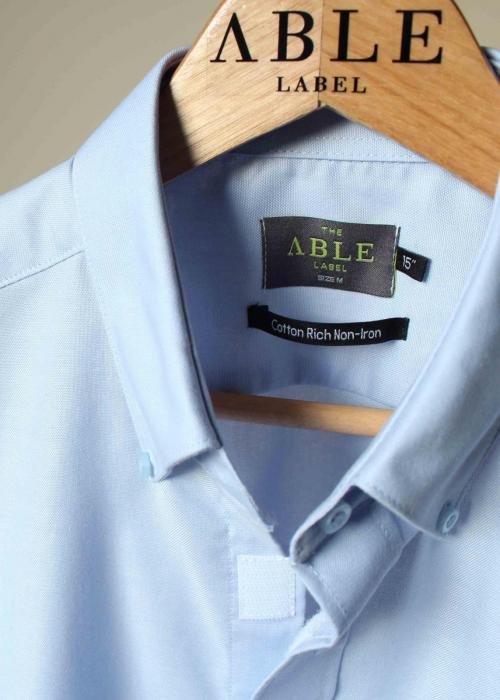 The Able Label also offers a range of helpful services, including VAT exemption available across a large portion of the range. An alterations service is offered to help create your perfect fitting garment, whilst the gift-wrapping service allows you to send beautifully packaged items straight to your loved ones. Contact the customer service team for more help: here
For a menswear summer staple, the Seb chinos are a go-to for everyday smart-casual, featuring a discrete Velcro fly helping to avoid tricky zips and buttons. The waistband also hides an expandable waistband for added comfort. Browse the Seb chinos, available in Navy or Stone.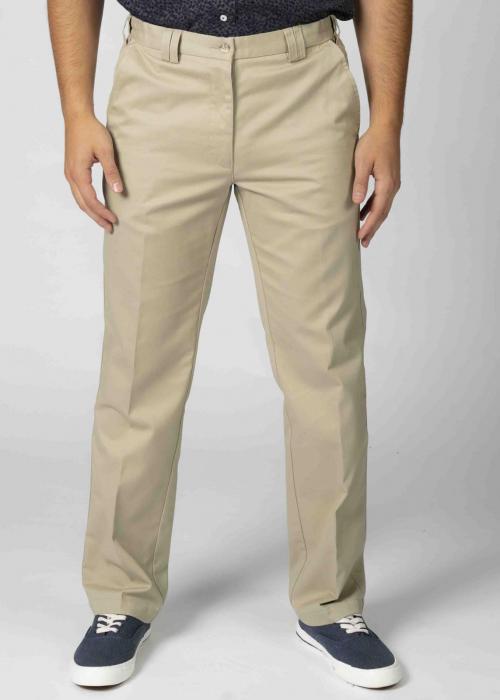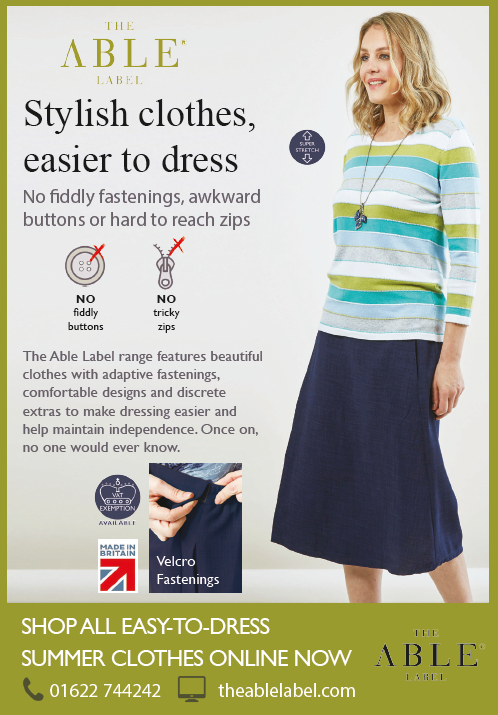 The Picnic Wicker
With lock down being eased we can all turn our thoughts to enjoying the great outdoors with our family and friends. A picnic is the finest way to get out with those we have missed during the last few months. But, where to go? There are many great places to have a picnic and here are a few of our favourites.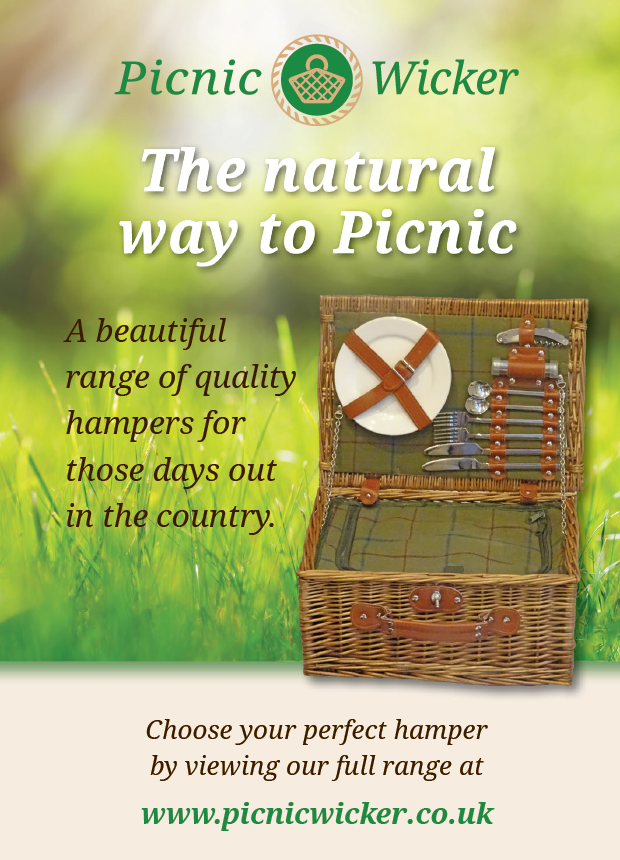 Talland Bay, Cornwall
Talland Bay in South-East Cornwall has been a popular holiday destination for decades. People of all ages fall in love with Cornwall's hidden coves and beautiful sea views, which makes it the perfect place for a picnic!
Durdle Door
Durdle Door is the famous limestone arch along the beautiful Jurassic Coast walk. The beach area is the perfect spot for a picnic even if you don't fancy the hiking. There is nothing more relaxing than watching the sun set over the archway with a picnic of course.
Caerleon roman ruins in Newport
If you want to be surrounded by Roman history whilst you enjoy your picnic then the roman ruins in Caerleon, Newport is the place to be. The amphitheatre was used by Romans for fighting, now it is enjoyed by families having picnics.
Ben Nevis visitor centre
If you are into mountain climbing then Ben Nevis is probably on your list. But did you know that it is also one of the best places for a picnic? The visitor centre at the bottom of the mountain has a riverside picnic area, the perfect place to watch the local wildlife while you eat.
Sherwood Forest Visitor Centre & National Nature Reserve
Sherwood Forest is known for its classic tales of Robin Hood but it is also home to the oldest oak tree in England, at least 800 years old, The Major Oak is a famous tourist attraction. The nature reserve is the ideal place for long walks and picnics.
Picnic Wicker is a family run business based in West Berkshire. we pride ourselves on the quality of our picnic baskets and accessories. We wish you a wonderful summer full of days out and beautiful picnics.
Vanessa Perry
Vanessa Perry is a Visual Artist and Photographer and works from her studio on the South East Coast. Vanessa's work has always been deeply influenced by the sea. Moving her studio to the Kent Coast from London in 2014 has continued to inspire her work and strengthen her bond with nature.
Vanessa works with oil paint and plaster and creates her work purely from her imagination. In her words 'I love to create highly textured paintings because the texture creates depth and shadows, and with the right combination of light and dark tones in my paint, I create work that can be seen and enjoyed in varying degrees of light. When I start a new painting I apply plaster to the canvas first with a palette knife. I do this to form an additional layer of texture to shape the composition.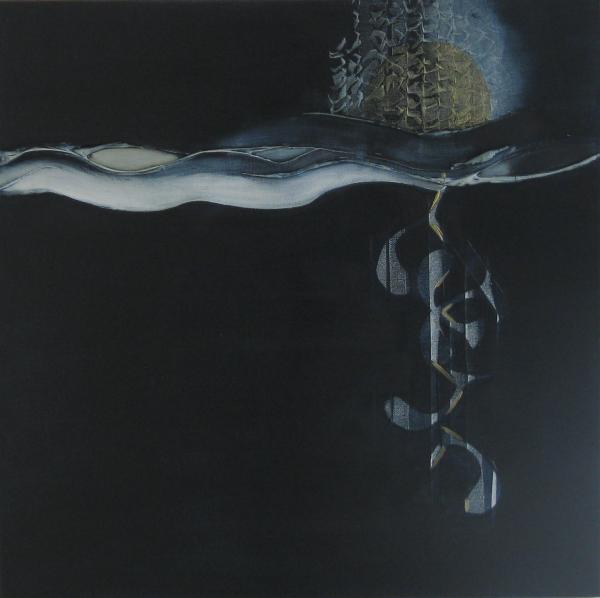 When the painting feels alive through its texture and colour, that's when I know and feel the work is complete.'
Vanessa's distinct blend of plaster and the use of light in her work has kept her active in the art world since first launching her online gallery in 2006. As demand for Vanessa's photographic work has grown, Vanessa launched her photographic website fromsomethingimagined.com in 2018. Vanessa's paintings and photographs are popular in both residential and commercial settings. To view Vanessa's work go to www.thevanessaperrygallery.com and www.fromsomethingimagined.com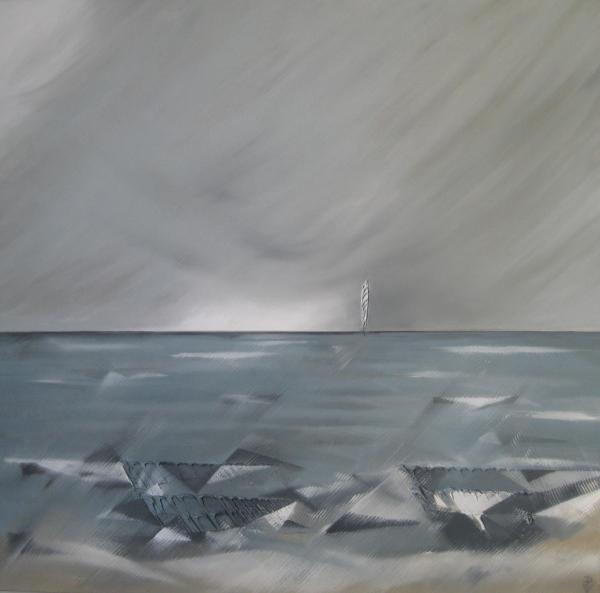 JWESTY DESIGNS LTD
Quality Made Art and Gifts
A small British brand specialising in art, stationery, textiles and more with our unique designs.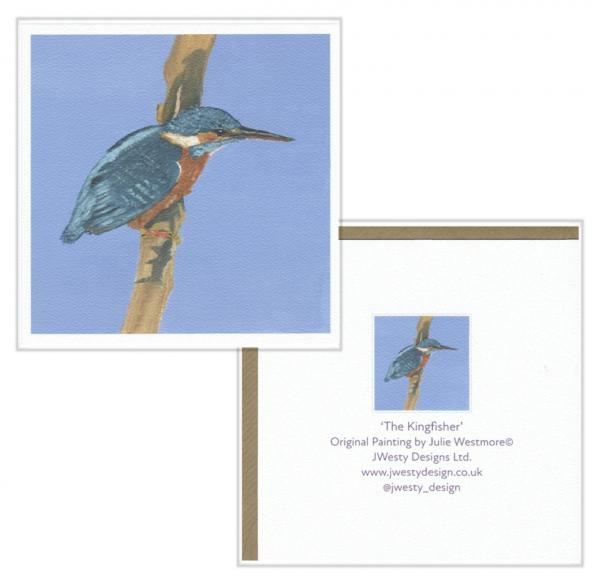 Instagram: @jwesty_design
Aurora Crafts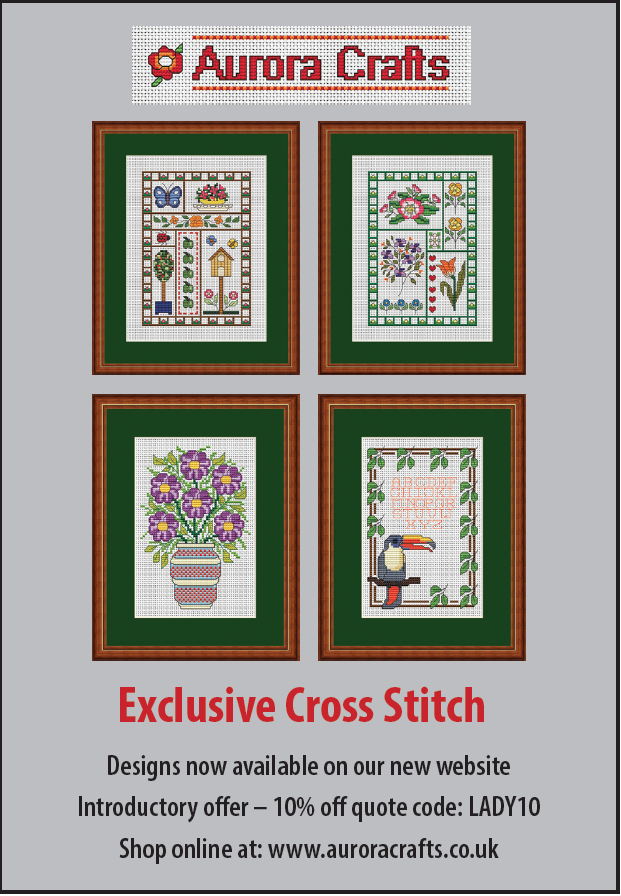 Aloeride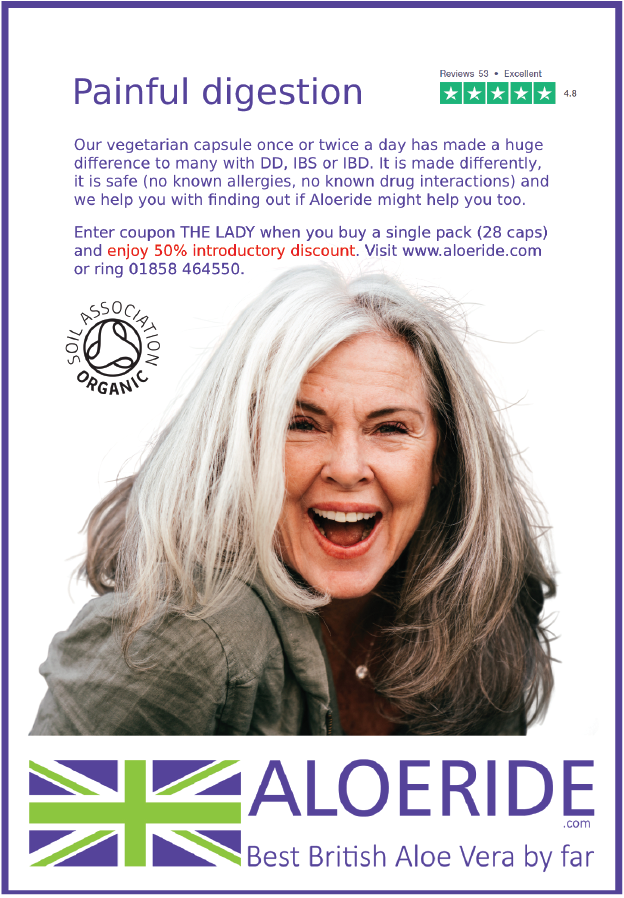 The Big Bloomers Company
Herts Barkery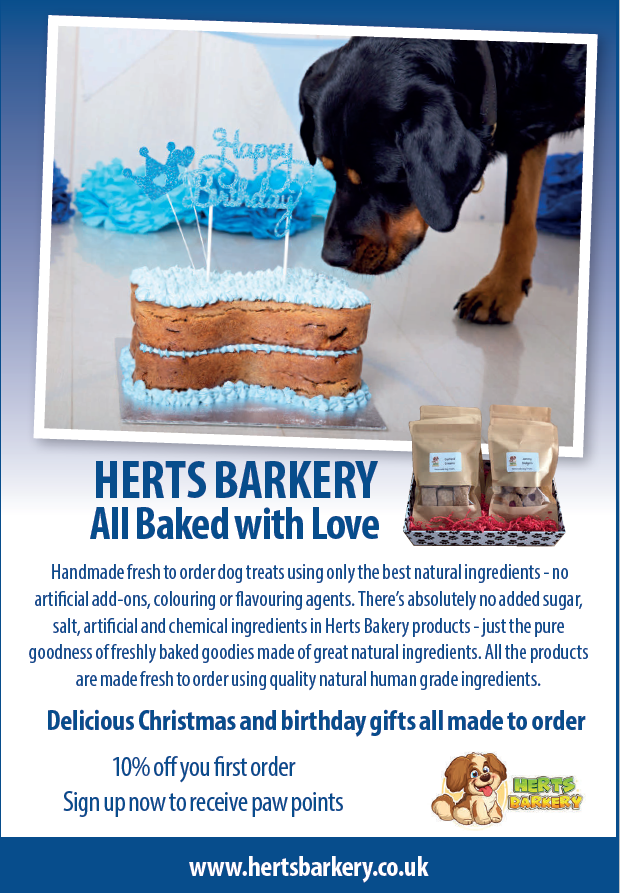 Rock Stone Silk