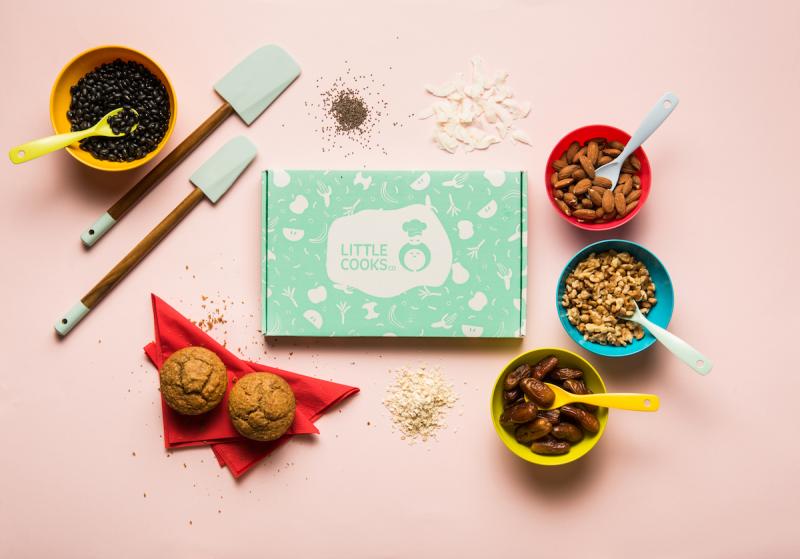 By Lucy Boulton, The Lady Nanny and Wellbeing consultant.
With so many activities, school, work, social outings it can seem that every minute of the day is accounted for, leaving little time to catch your breath and think of exciting new activities.
There's very little time to consider what you will serve up for lunch and dinner, let alone involve the children and pull out all the cookie cutters and rolling pins.
Cooking was a huge part of my role as a Nanny, and one of my top activities to include children in.
It worked in engaging children most of the time, and allowed them to be creative, in charge and express themselves through food creations.
However, as a time strapped parent you need something that's almost done for you, all the ingredients prepared and ready so you can just guide and supervise to encourage independence and learning.
This is where Little Cooks comes in.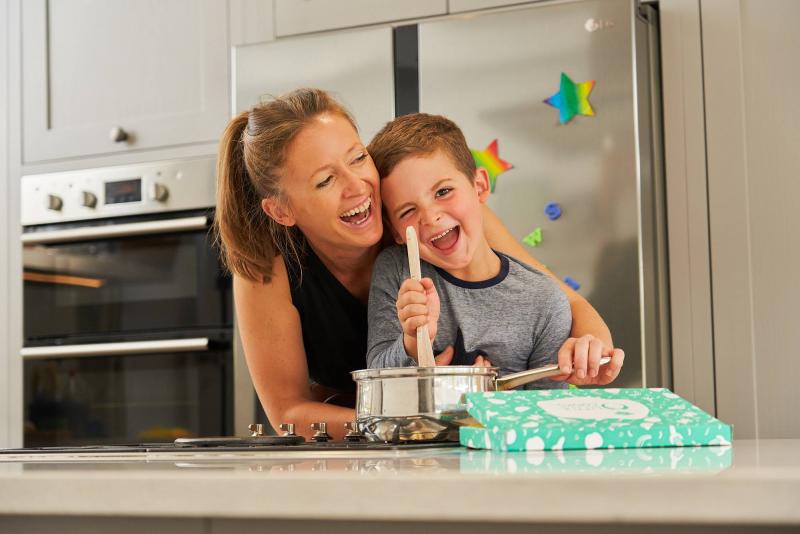 I had the pleasure of talking with Helen Burgess, Mother of one and Founder of Little Cooks Co, to understand the inspiration and drive behind her entrepreneurial journey that led her to creating fun subscription boxes of ingredients that children can make and bake at home.
Aimed at Children ages 3-10 years old, the variety of recipes and ingredients in each box keep it exciting and are having a positive impact on family life each time one arrives through the letterbox!
"My own experience of cooking food growing up was very normal for a 1980's child. We ate, snacked and enjoyed our food without really giving it much thought. My mum is a natural health practitioner however, so we grew up with a real awareness and understanding of how our health and wellbeing is influenced by factors outside of mainstream medicine. Central to our family was always a big Sunday roast; our plates brimming with fresh vegetables, local meat and yummy sauces. The whole family would muck in, laughing (and sometimes arguing!) as we chopped, washed, mixed and carved. That is probably the origin of Little Cooks Co; the wonderful feeling of togetherness that cooking as a family provides and the fantastic taste of genuine, unprocessed, unmodified food that makes you feel healthier just by eating it!
Living in London in my 20's my interest in and awareness of the impact of foods on our physical and mental wellbeing continued to grow. However, it is not always easy to work out what the right food choices are, and sometimes the more you read the more confused you become. When my son Artie was born and we began weaning him I was overwhelmed and excited by the opportunity I had to help his development and wellbeing through the foods that I offered him. I began my own research into how I could give him the best start in life through the food we chose, but there were a lot of conflicting messages. It was at this point that I decided to pack in my job as a Senior Strategy Advisor to Number 10 and start a three-year course in Nutrition. Studying Nutrition while bringing up Artie gave me amazing opportunities to cook for him and see his little face light up when he helped create a dish. Little Cooks Co was born!
My goal is to help families make healthy choices for their children and themselves and remind them that nutritious food doesn't have to be boring! Most importantly, it is about the time spent with your little cooks, creating those happy memories in the kitchen that will stay with them for life."
Helen's innovative creations are sure to spark curiosity in even the youngest of minds and her passion and enthusiasm is contagious!
I now know what I'll be buying for friend's children from now on!
Start your children's Little Cooks Journey today and find out more over on their website
IG and FB @littlecooksco