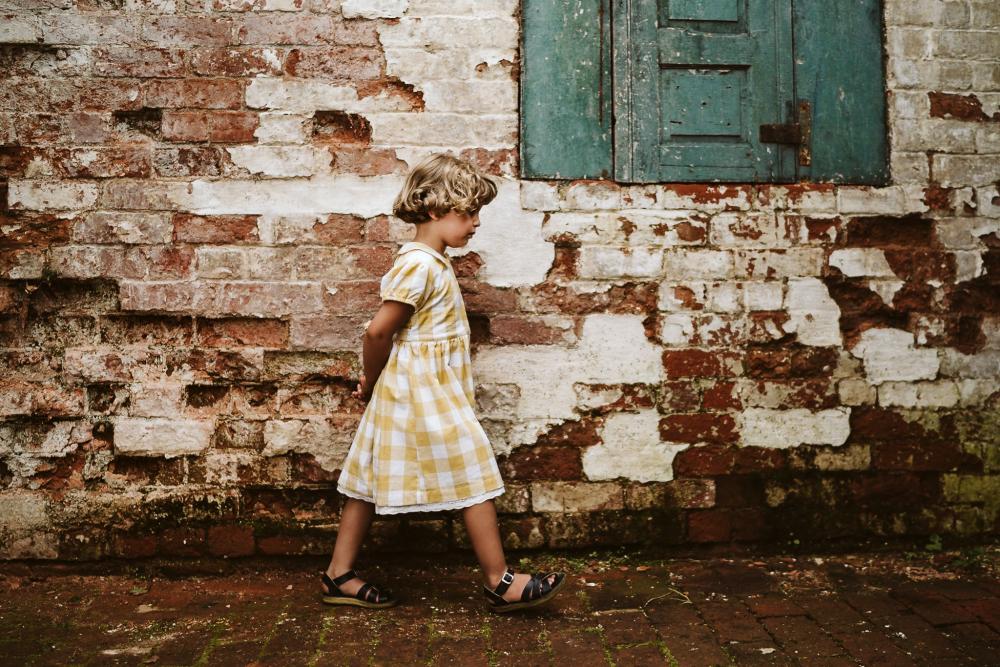 Little Cotton Clothes is a childrenswear brand offering simple, beautiful clothing with a nostalgic feel. Clothes for children with big imaginations who want to climb trees and make dens.
Imogen and Leonie are the sisters behind the Little Cotton Clothes brand. Their collections are designed here in the UK and then lovingly handmade in a handful of small factories in India and China. The collections are sold online and in over 50 independent retailers worldwide.
The two sisters creativity and inspiration comes from their own childhood growing up in the countryside. 'Memories of fun filled and carefree days playing outside really inspire us when designing. Not only the vintage inspired prints that you see in the collection but the silhouettes and colours, all memories drawn from when Leonie and I were small' says Imogen.
The collection is made up of dresses, blouses, rompers, bloomers and trousers. There is a range of accessories too, knee high socks and tights in muted tones, straw baskets and little leather purses. For babies there are beautiful cotton printed blankets.
Little Cotton Clothes is available in sizes 0-9 years and prices range from £5.75 for a pair of knee high socks, £35 for a floral cotton dress and up to £50 for a linen dress.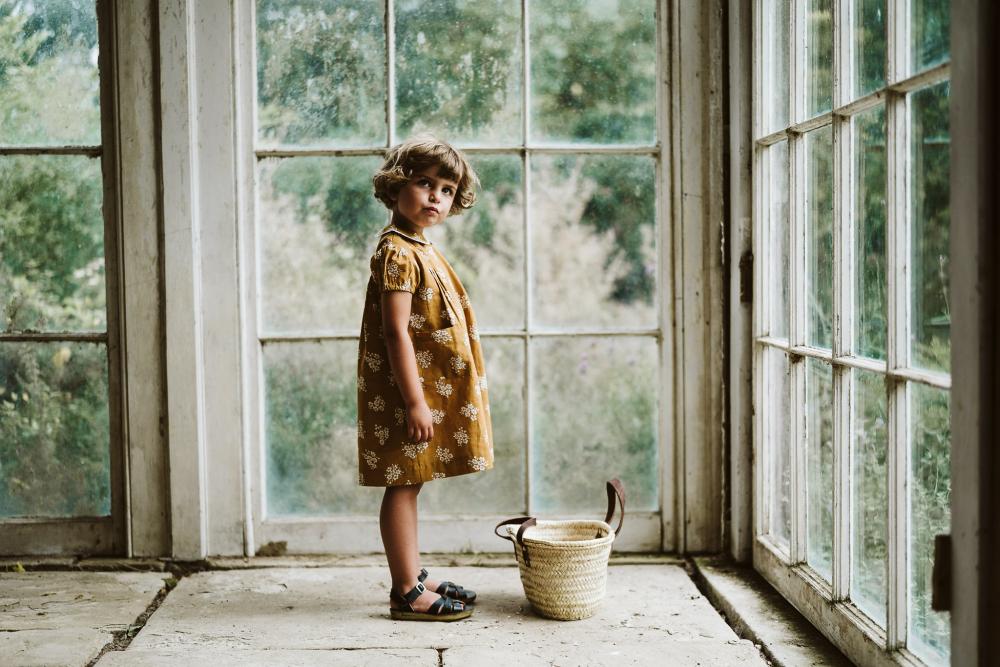 You've said you struggled to find 'simple, beautiful, traditional clothes' for your daughters and that this is what inspired you to start your own clothing brand. Can you tell us more about how this started – did you both study textiles?
'Imogen has been a buyer for 20 years and has built up armfuls of contacts and skills around product development and sourcing over her career so this definitely gave us a head start but we have always been creative. Our mum taught us to make clothes from a young age and we have always loved creating and styling, dressing our children has become an extension of that creativity. We love old fashioned fabrics, prints and textures and our homes are full of vintage items that we have thrifted along the way and that provide inspiration.'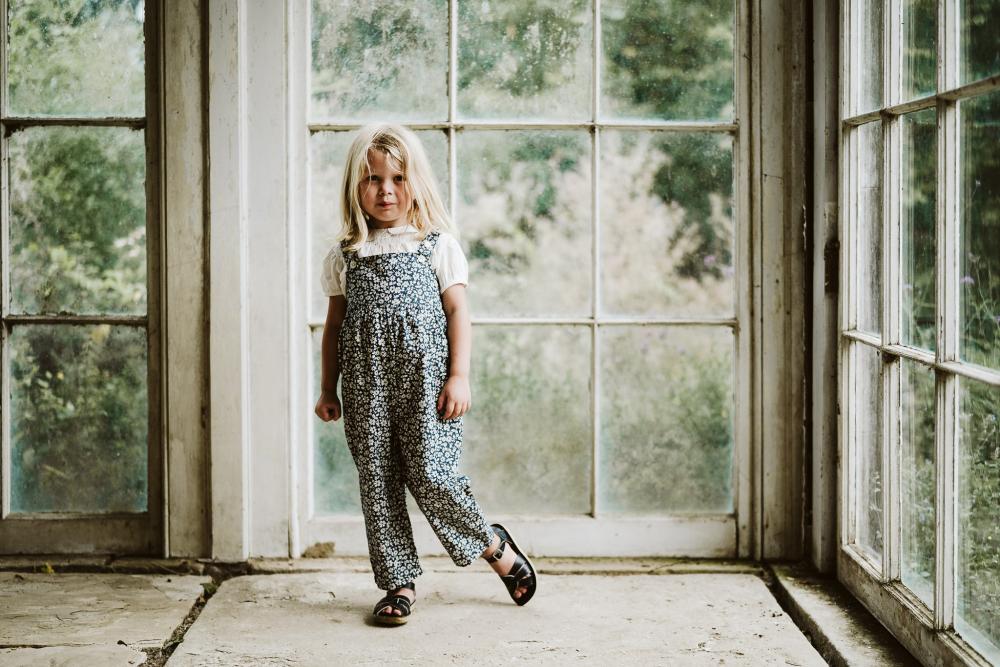 The little dresses are so pretty – so like the clothes of many of our childhoods, although probably far more comfortable! Can you tell us about the prints and fabrics please?
'We choose only natural fabrics for our clothes and we keep the design of them very simple. We look to vintage magazines and photographs for inspiration and to nature for our colour themes. Our tones are muted and the prints simple but pretty. We have recently started working with a local designer to design beautiful florals for us. It is wonderful to be able to now use floral prints that are exclusive to us and can't be found anywhere else, by doing this we can also design florals that we completely love and that we know our customers will also love. As well as florals we also love to use traditional muslins, ginghams and cords and from AW19 we will be introducing chunky cotton knits to our collection as well.'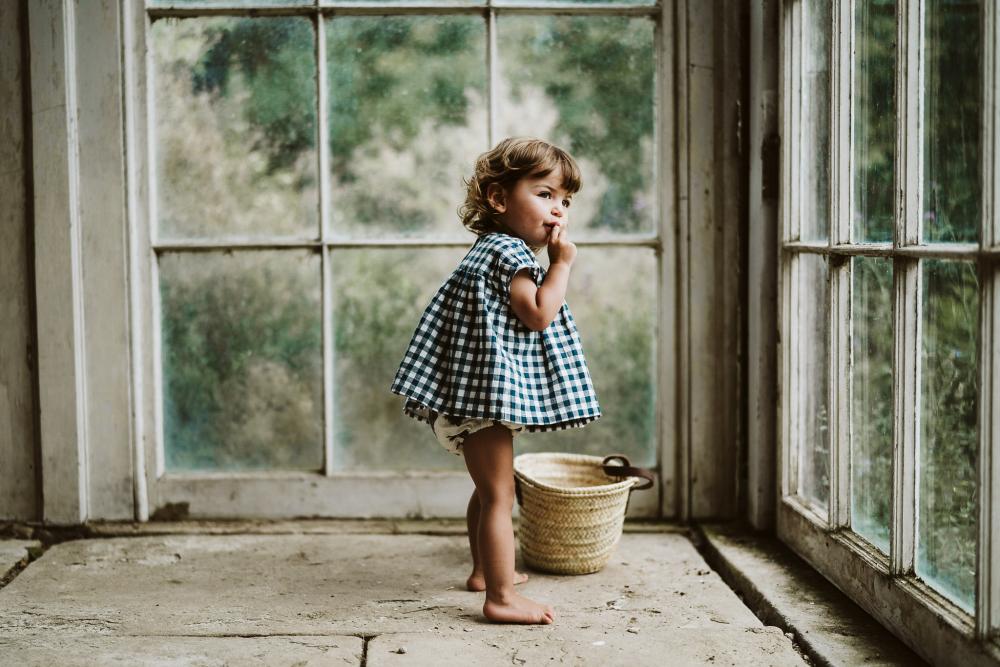 Do you have boys clothing as well?
'Yes, we already have a selection of boys clothes, but we like to design clothes that would happily be worn by boys and girls. Though we are very much known for our pretty dresses and florals but there are pieces in the collection that can be worn by both.'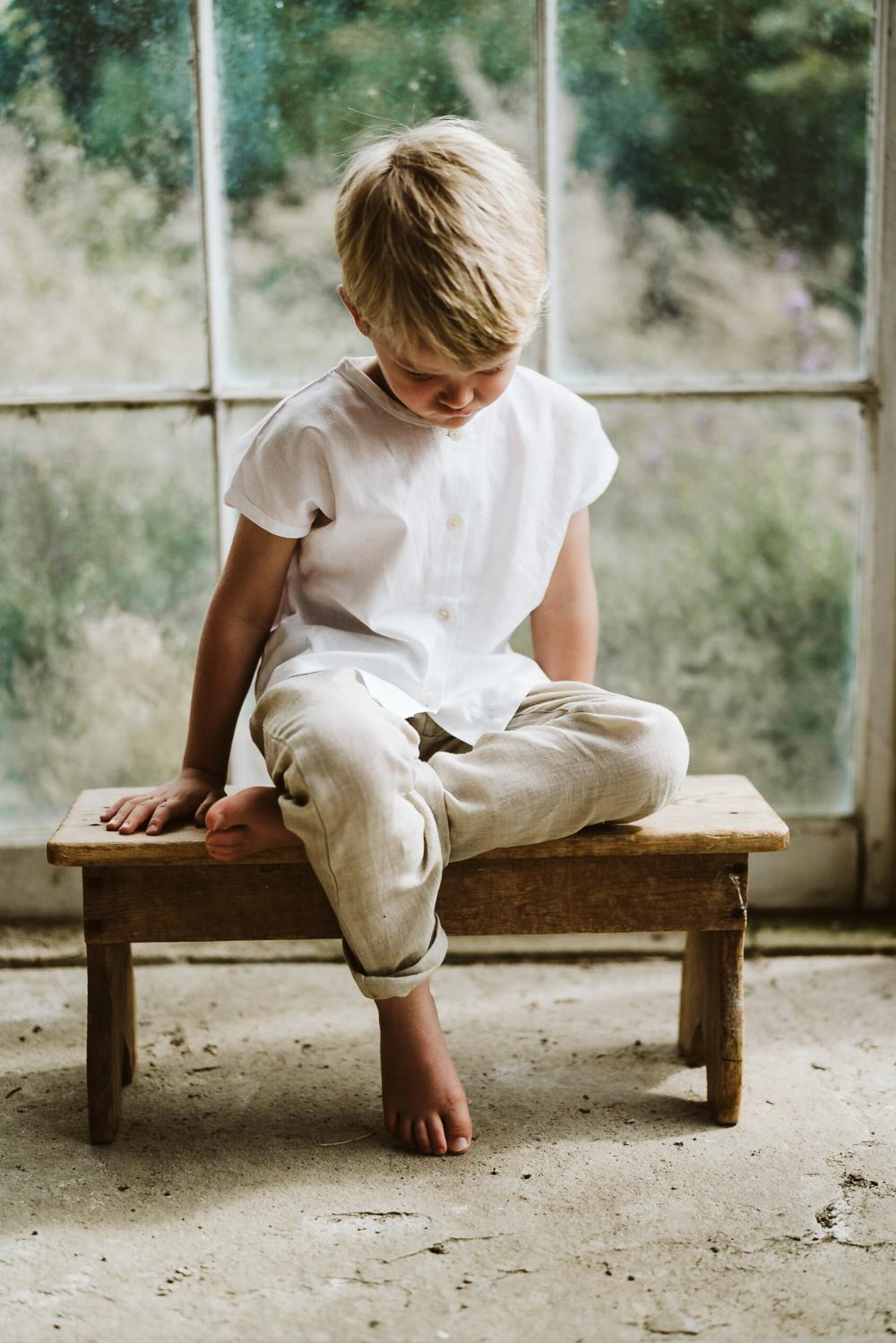 Many mums will love to dress their girls in your clothes but how do you cope with the commercial pressure of high street 'throw away' clothing that many children want because of the unicorns/sequins, etc? Do your own girls wear both?
'This is very very difficult. We very rarely buy new clothes for our children, we are avid charity shoppers and hand down all of our clothes from cousin to cousin (of which there are many), every now and again a unicorn t-shirt and sequin top do slip into the mix, I think it is impossible to avoid. But our girls also love our clothes and we love to see them wearing them. Now we have a small selection of womenswear we also love to dress in Little Cotton Clothes too.'
You both clearly have a strong connection to your childhood and how important it was to you. Can you tell us a bit more about your childhoods and did your own mother have a love of clothes?
'Our childhoods were idyllic we were very lucky. We didn't want or need a lot but we were very happy, we grew up in a tiny village surrounded by beautiful countryside and had such great freedom. There are so many photos of us as little girls in the clothes that our Mum made for us – some of which inspired items in our collection.'