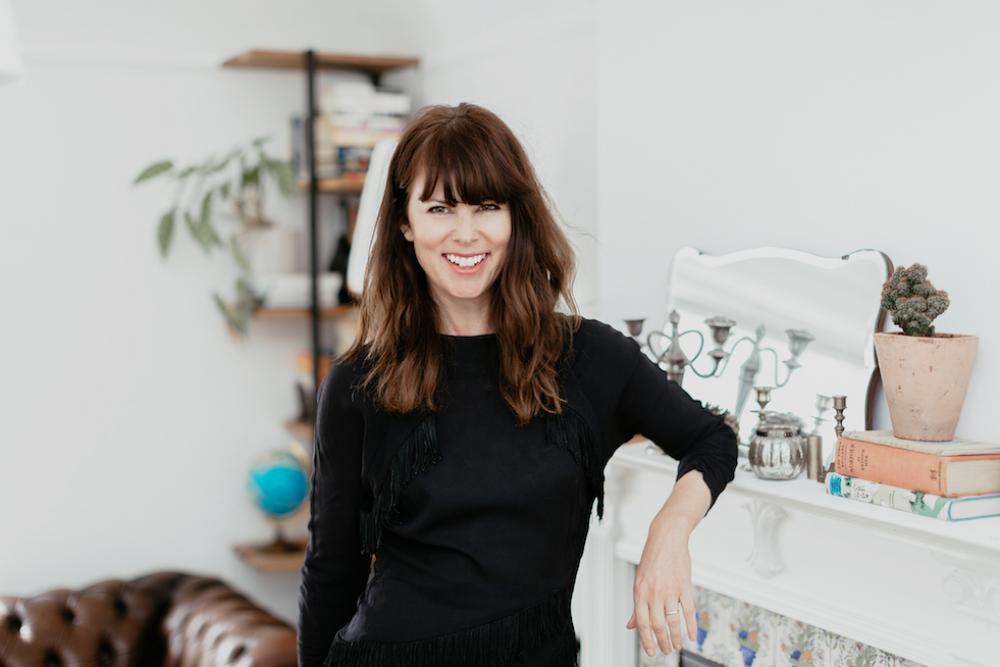 There is something so comforting and quintesentially British about a vintage fair held in rural idyl or on the grounds of grand estates. Lady.co.uk finds out how one entrepreneur used her initiative when bad luck hit to launch her own vintage fair business.
Zoe is the face behind the popular Little Vintage Lover Fairs which are held in the quiet leafy villages of North Norfolk, Zoe's childhood home and where she now lives with her own family.
After a bad fall from a loft-bed while living in Sweden as a young musician, which left her with three broken ribs and a punctured lung and incapacitated for weeks, Zoe came up with the idea of organising a vintage fair in her home county, a plan which Zoe hoped would fund regular visits back to her family in the UK.
The first event in 2008 was organised with the support of Zoe's family and was a huge success. Regardless of stiff competition, Little Vintage Lover Fair has maintained its popularity with a regular and loyal following.
Zoe has decided to concentrate on just two or three events a year to include Mannington in the spring and Heydon in the summer. Both locations have such charm and character that it's easy to see why Zoe and the vintage fans remain faithful to these venues.
Each event is curated by inviting specialist dealers from far and wide to provide visitors with a variety of vintage to discover. This includes clothing, accessories, homewares, vintage handmade and also salvage and objects d'art.
You came up with the idea for Little Vintage Lover Fair when injured after an accident in Sweden, where you had been living and working as a musician. Can you tell us a little more about your life previously and how you developed an interest in vintage style?
My parents were interested in antiques, my mother had a market stall and I grew up helping her on the markets in Norfolk. My interest in all things vintage didn't really take off until I was 19 and moved to London to become a model. During the 90s, my friends and I would meet at Portobello Market on a Saturday. Vintage became part of my life and I wanted to bring that buzz I felt about it back home to Norfolk. I had grown up knowing a lot of the vintage shops and their owners and I wanted to get everyone together for a one-off event. It just so happens we are still going 10 years later!
Where was the first event and how did it come about?
My first event was at Blakeney Village Hall. My father used to take me to the antiques fair there, which still runs on Sundays. I thought it was a really nice space, with a stage, kitchen and tearoom area and is close to Holt which is a haven for vintage and antique fans. I sent out invites and we began with just 10-15 traders. We had a lot of visitors, great music and I made loads of cupcakes! We were apprehensive but it was a great atmosphere and everyone enjoyed it.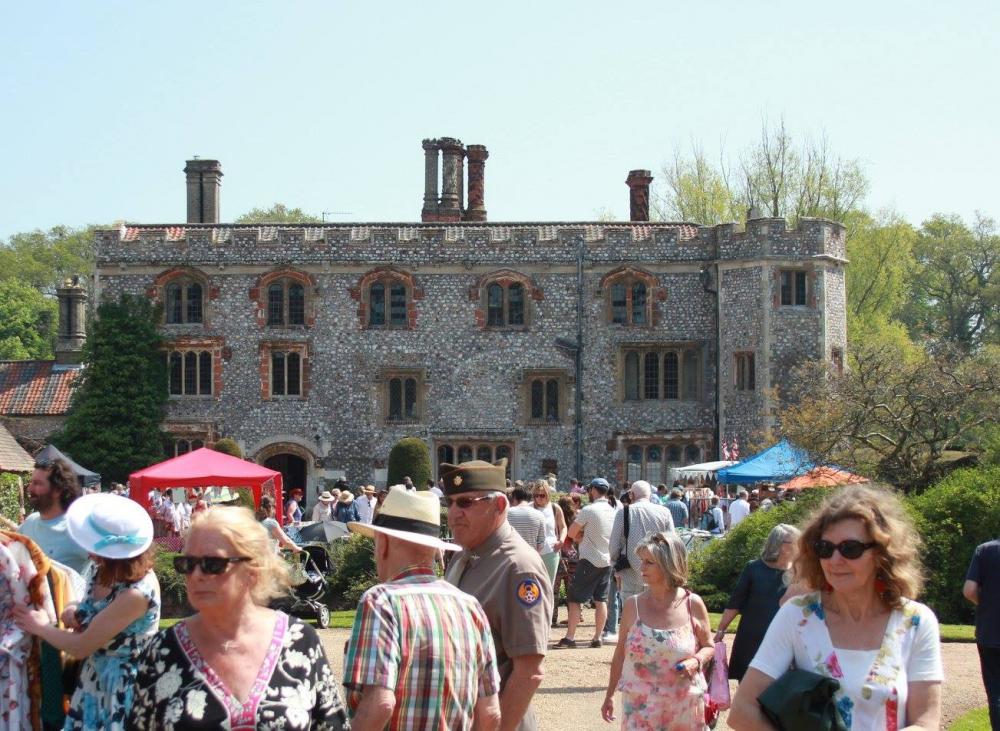 Are all the traders local or national?
Mostly the traders are from the East Anglian region, although we have had traders travel from London. I used to organise events in Stockholm so I had hoped to bring my Swedish traders to Norfolk but wasn't quite sure how to make it worthwhile for them. It would've been fun though!
What is your favourite vintage look?
I love the 30s and 40s style although it doesn't suit me! I tend to look more at home in a 70s bohemian Jane Birkin or Francois Hardy style. I wore a stunning 30s dress on my wedding though and it made me feel like a film star! 1930s clothes are so delicate and with fine details and beautiful fabrics. I'd say my favourite styles are 30s for special evenings and 70s for all other times.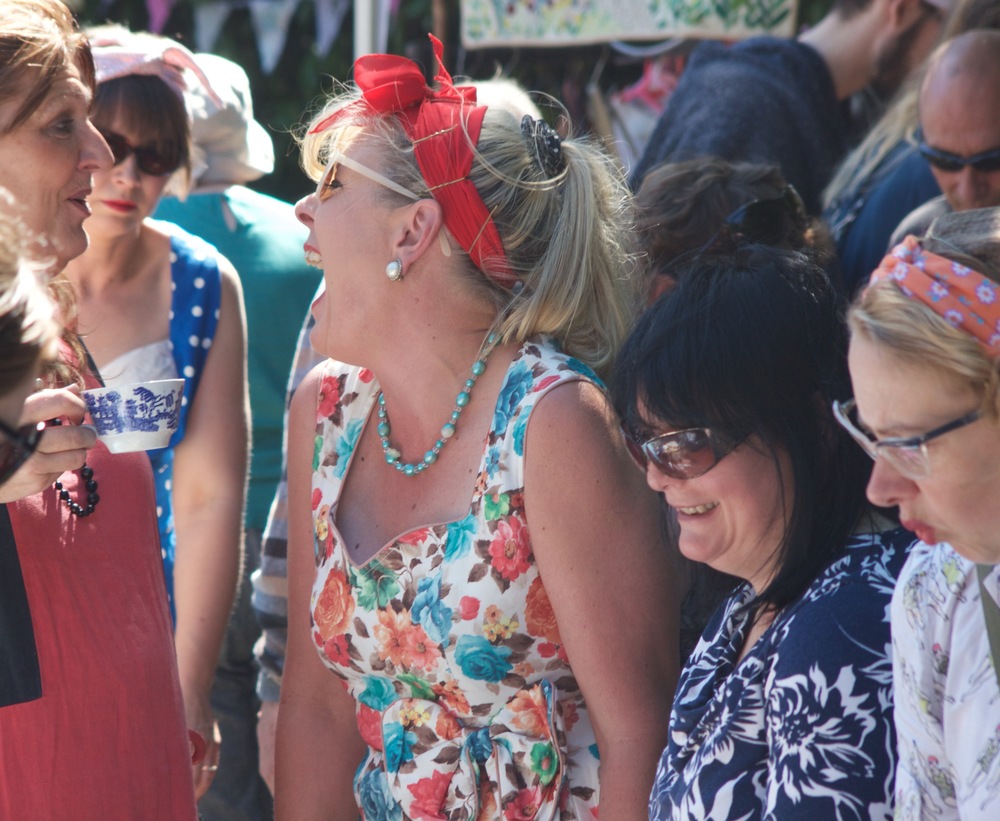 What is different about you fair than other vintage fairs?
I'm not sure, it might be the feeling that it's like meeting old friends every time! I do also choose quirky or unique locations. I used to move it around all the time so nobody ever knew where we were going to go next. It was fun location hunting but it was exhausting! There were always odd things we would have to deal with, like the time we held an event at a Norfolk barn with vintage stalls that were surrounded by chickens and straw. It was actually quite funny! Nowadays I find it's a better idea to keep it simple and find a good home for the fair and look at ways to improve it each year.
LITTLE VINTAGE LOVER FAIR