Access Care finds carers for older loved ones who want to stay in their own homes
Providing elderly parents with the best possible care in their later years is the perfect way to repay them for all the love, care and support they have given to you. But with so many different care options to consider, it is important to find out what works for them and you as a family.
Juggling your own busy life and keeping careers, children and your home on track means that even if you wanted to, caring for them yourself isn't always viable. So what are your options? There are domiciliary care companies that can arrange for carers to pop in and out throughout the day to help, or they could make a permanent move to a residential care home. But did you know there is an alternative? Have you heard of live-in care?
Live-in care involves a qualified carer living in your parents' home and providing as much care and support as they require and desire. Your parents' home holds so many memories for you, and of course for them, so it's no surprise many families are now choosing live-in care.
Access Care is a private, family-run company that provides peace of mind for families across the UK by finding professional carers to live with elderly parents in their own home. Access takes pride in offering clients a hand-picked selection of qualified and expertly vetted carers to choose from.
One of those carers is Austeja, who has worked as a live-in carer for more than 10 years.
Reminiscing of her time with Mr Fisher (pictured below) Austeja recalls how she 'lived with him for over four years' and he 'became very much a part of my life'. She says: 'I was always on hand. He enjoyed the independence live-in care gave him and we often had lunch with his family and friends.'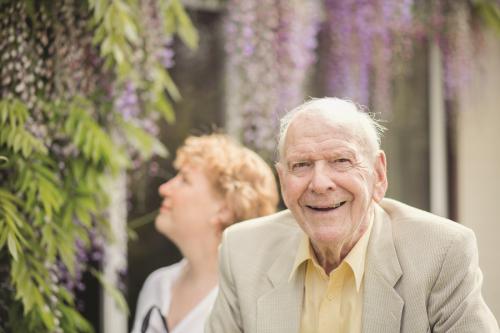 Live-in carers can not only help with tasks such as dressing, bathing and prompting medication, they will also cook nutritious meals, keep the house clean, do the laundry, run errands, escort their clients to appointments, help care for pets and provide friendly companionship.
With carers spending so much time with clients, strong connections are formed, something that is important to Austeja. 'Mr Fisher often visited his golf club for meetings and to catch up with friends, and I accompanied him. We both liked to go to church on Sunday or visit the park if the weather was good.'
Live-in care can be arranged on a short or long-term basis, and with a minimum booking of just a week the option can work on a trial basis too, so your parents will feel in control of a decision to arrange care for them in the comfort of their own home.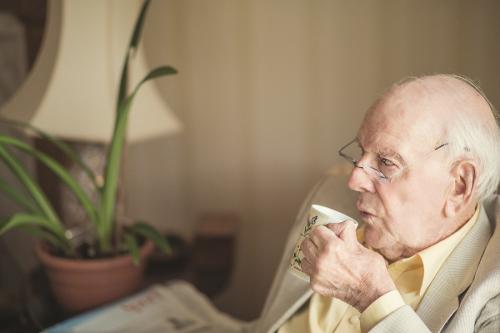 For more information please call 01264 319 399 or visit access-care.co.uk