Abigail is an influential tastemaker who is consistently ahead of the design trail, whether she's pioneering faux flowers or dark, inky colour palettes, her trendsetting designs are always synonymous with glamour, eclecticism and British humor. Abigail is recognised amongst design aficionados, press and clients alike for her enchanting take on interiors.
Abigail Ahern's own-label collection launched in 2015 and has grown in success over the past 5 years. Each seasonal collection encompasses Abigail's renowned faux flowers, along with her range of furniture, textiles, mirrors and accessories. As well as her flagship store in London, Abigail Ahern is also stocked by luxury boutiques across the globe.
Abigail's use of colour has sanctioned the publication of numerous books, and her own paint and limewash collections will give you a home which you never want to leave. Abi runs an alternative design masterclass in her home in East London, where she shares all her insider tips and tricks, this sell out masterclass has been adapted into an Online Masterclass which has recently been described as "Must do!"
Lady.co.uk was delighted to interview Abigail recently about her wonderful designs, her inspirations and attitude to styling.
***Keep an eye on our competitions pages for a chance to win a place on Abigail's Online Design Masterclass, available to five lucky winners.***(Competition will go live Friday 13th December, for places on the January Masterclass)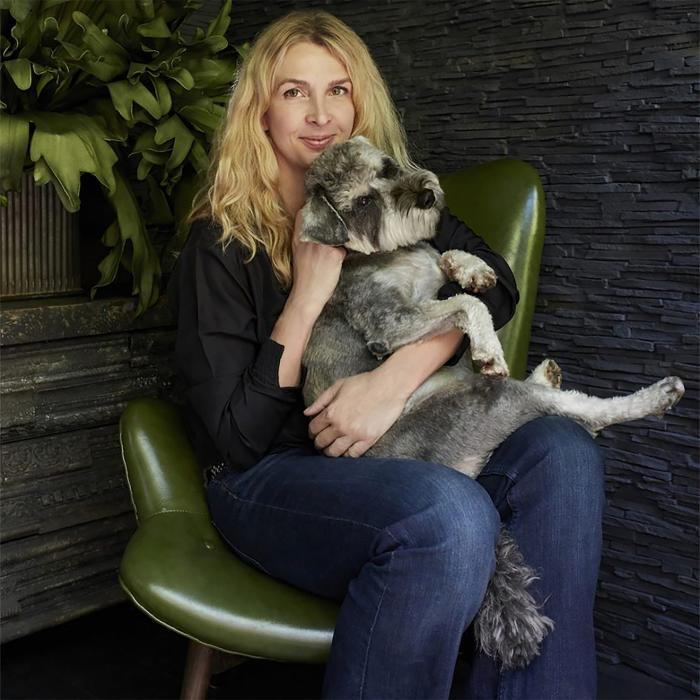 Your style is glamorous but relaxed and delightfully textural - was this an 'organic' process, or was it something you developed over years?
It developed organically and over time. I think as I've grown in confidence I've pushed more boundaries and taken more risks.
When did you first realise you wanted to be an interior designer and how did your path take you to where you are now?
Since I was eight. I saved up my pocket money to apparently (I don't recall) rip up the carpet and paint the floorboards. I started off as an interior designer in the States, came back here went into styling, then opened a retail store so these days I don't interior design at all. Again organically more and more stores approached us from around the world to take our products so much of my time is now spent on running the biz and designing our own products that we sell all over the world to the coolest stores.
We love that you challenge the traditional styles of interior design, and encourage people to think more about expressing themselves in their spaces. How important to you is your own space and how often do you feel the need to change it up?
I think its super important to own your space but I really don't think it should change that much. Interiors aren't like fashion I feel you should buy only what you love and then expect to live with it for ages. At least I do! I might swap out botanicals seasonally and maybe the odd rug but that is it.
What do you consider your most iconic product and what is your favourite?
I would actually say the most iconic is a category rather than one single thing and that is faux botanicals. I feel we have redefined how they are perceived; shaken them up a bit and they are our hugest success, from celebs in Hollywood nabbing them, to luxury 5 star hotels and even the Vatican! They are also my favourite, I spend a lot of time in China as we design them all and each stem or plant is hand painted. My sister Gem used to be a florist working for some of the coolest in London from Wild at Heart, to Jane Packer to McQueens - and its collection that we are so very proud of.
What are the three most important things to remember when designing a room?
The three most important things to remember when designing a room are:
Lighting, colour and texture:
Lighting is one of the biggest game changers as it adds instant atmopshere. An average size room typically needs around 8 lamps so I overdose on them.
Colour. Single handedly the most transformative thing you can do to any space. Colour is clever, it lifts the spirits, makes jaws hit floors and takes each and every room to a whole other level of gorgeousness - and its one of the cheapest things you can do!
Texture is like a herb or spice it adds instant pizazz and elevates. It also cosifies, draws you in and adds a tactile element.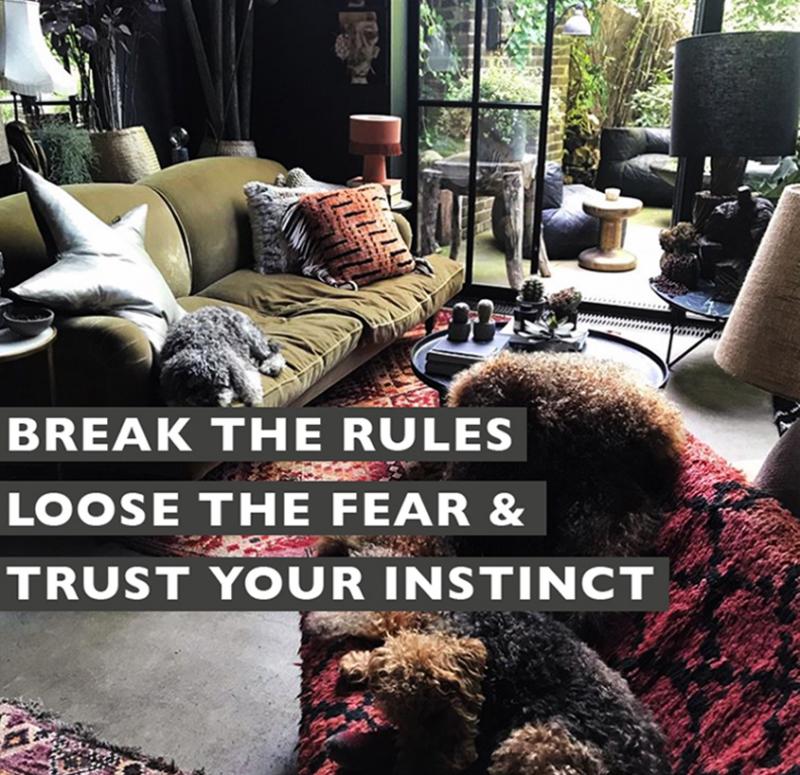 ***Keep an eye on our competitions pages for a chance to win a place on Abigail's Online Design Masterclass, available to five lucky winners.***(Competition will go live Friday 13th December, for places on the January Masterclass)