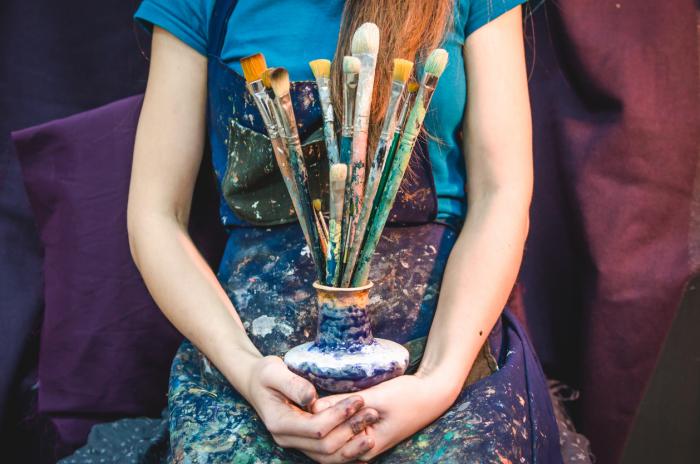 A third of Brits are taking up more relaxing and artistic hobbies together this year in a move towards spending more time at home or with family and friends and creating a better work/life balance. According to a recent survey by Amex, we are tired of burning ourselves out with high energy hobbies and instead are choosing down-time and creativity instead of competitive sports.
Art tops the list of the most popular hobby taken up so far – painting, drawing, creative writing and model building overtaking more traditional sporting pursuits like football, rugby and netball.
The cost of keeping it real is, on average, £23.50 per month (equating to £3 billion over the UK, annually) with Londoners spending the most on gardening hobbies. As a nation we are becoming more aware of how we spend our money and time.
Top 5 Hobby Hit List for 2019
Hobby or sport
% of people taking up in 2019
Artistic pursuits (including drawing, painting and sculpture)
34%
Home-based hobbies (baking, cooking and gardening)
27%
Solo sports (including cycling and running)
27%
Traditional recreations (including calligraphy, knitting and origami)
24%
Performance pastimes (including acting, dancing and stand-up comedy)
22%
Top tips for keeping up your hobby this year:
Buddy up - Finding a friend who wants to start the same hobby as you will give the opportunity to spend more time with a loved one, as well as giving you both the motivation to keep up your new pastime throughout the year.
Join a club - Whether you want to get into running or reading, there's usually a club you can join. You'll find likeminded people who will help to keep you motivated throughout the year and you may meet a new group of friends
Set goals - American Express research showed nearly one fifth (19%) of people found setting themselves a clear goal helped them to keep past New Year's resolutions. Set yourself monthly targets for what you would like to achieve, making sure these are realistic so you don't get disheartened when unachievable targets aren't met.
Treat yourself - Reward yourself when you complete each of your set goals, with something that can help you along the way with your new hobby or sport, such as a new piece of kit. Having something to look forward to once you've reached each target will help to keep you driven.
Pay with points - If you're investing in a new kit or equipment it makes sense to check if you can use any earned points on your rewards cards to minimise any big expenses upfront.