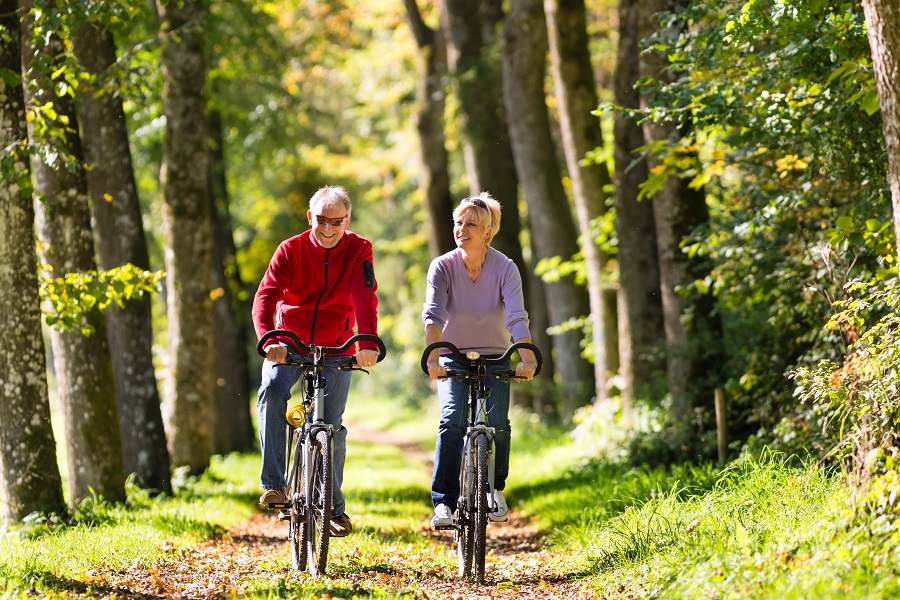 MyAccess Clinics provides leading independent advice to help patients access medical cannabis treatments.
Wrinkles are not the only thing we have to contend with whilst aging and it doesn't mean we just add more candles to our birthday cakes; unfortunately our bones, joints and muscles age too, meaning aches and pains. Aches and pains are a normal and common part of the ageing process but if they can really interrupt your life especially when it last longer than they should, if this happens you should speak to a doctor. Chronic pain is a difficult condition to manage and can make people depressed and anxious due to their fear of the pain and mobility worsening.1
It is key that you don't keep it to yourself as there is help and treatment options available. Cannabis has been used for pain relief for thousands of years, however, due to the psychoactive effect of THC (which is not always used in medical cannabis products) it has been stigmatized.2 A common myth sees individuals who use medical cannabis as addicts, or individuals dependent on the drug when in fact, a recent poll unveiled by the Centre for Medical Cannabis found that approximately 1.4 million British people are using 'street cannabis' to treat medically-diagnosed chronic health conditions.3
You may find it surprising to know that medical cannabis has been legal in the UK since November 2018, there is a range of pharmaceutical grade medical cannabis products available for the sole purpose of alleviating pain for specific conditions.4 The British Pain Society considers there may be a role for medical cannabis in pain management when established treatment options have not been successful.5 Studies show that older adults commonly use medical cannabis for pain, anxiety, and insomnia.6
MyAccess Clinics is a leading UK medical cannabis treatment clinic, offering affordable specialist care for people suffering from chronic conditions.
Is this suitable for you?
If you want to find out if medical cannabis treatment would be suitable for you the MyAccess website can take you through a few simple questions about your symptoms and condition.
Once you complete the questionnaire, if you are eligible to be considered for treatment with medicinal cannabis, a friendly member of the MyAccess Clinic team will phone you to schedule an appointment time with the specialist. If you are not eligible for treatment with medicinal cannabis, you will still be advised of the reasons which in itself is very helpful, you will also encouraged to visit your existing physician.
During a consultation at MyAccess Clinic the specialist consultant will make you feel at ease by making the patient's needs a priority. The consultants have a wealth of experience and see patients with a variety of issues such as chronic pain, insomnia, anxiety and depression.
If the specialist consultant believes you will benefit from treatment with medicinal cannabis, they will provide a prescription and treatment plan for the medication. Prescriptions can be fulfilled at any good retail pharmacy or dispensed directly to the home. Ongoing support is provided during treatment to ensure the best outcome and also arrange access to the medical specialist, if required.
MyAccess Clinics have adapted their services to keep patients safe during the COVID-19 pandemic, with consultations readily available via telehealth, meaning you can consult with a doctor from the comfort of your lounge chair via video streaming. Face to face clinic appointments and domiciliary (home care) services will recommence once the lockdown is lifted.
MyAccess Clinics are registered with the Care Quality Commission (CQC), the independent regulator of health and social care in England and are fully compliant with Cannabis Based Products for Medicinal Use (CBPMs) guidelines, as set by the General Medical Council, MHRA and NHS England.7,8,9,10
References: 1.Woo, A. 2010. Depression and Anxiety in Pain. Reviews in Pain, 4(1): pp.8-12. 2.Vuckovic, S., Srebro, D., Vujovic K., et al. 2018. Cannabinoids and Pain: New Insights From Old Molecules. Frontiers in Pharmacology, 9, p.1259. 3. Centre for Medicinal Cannabis. 2020. Left Behind: The Scale of Illegal Cannabis Use for Medicinal Intent in the UK. [online] Available at: <https://www.thecmcuk.org/left-behind-the-scale-of-illegal-cannabis-use-for-medicinal-intent-in-the-uk> [Accessed 20 May 2020]. 4.Freeman, T., Hindocha, C., Green, S., et al. 2019. Medicinal use of cannabis based products and cannabinoids. BMJ, 365, p.l1141. 5.The British Pain Society. 2018. BPS Position Statement On The Medicinal Use Of Cannabinoids In Pain Management | News | British Pain Society. [online] Available at: <https://www.britishpainsociety.org/mediacentre/news/bps-position-statement-on-the-medicinal-use-of-cannabinoids-in-pain-management/> [Accessed 20 May 2020]. 6.Peter Grinspoon, M., 2020. Older Adults And Medical Marijuana: Reduced Stigma And Increased Use - Harvard Health Blog. [online] Harvard Health Blog. Available at: <https://www.health.harvard.edu/blog/older-adults-and-medical-marijuana-reduced-stigma-and-increased-use-2-2020040119321> [Accessed 20 May 2020]. 7. Care Quality Commission. 2019. My Access Clinic. [online] Available at: <https://www.cqc.org.uk/location/1-7339246824> [Accessed 20 May 2020]. 8.General Medical Council. 2020. Good practice in prescribing and managing medicines and devices. [online] Available at: <https://www.gmc-uk.org/static/documents/content/Prescribing_guidance.pdf> [Accessed 20 May 2020]. 9.Medicines & Healthcare products Regulatory Agency, (2020). The supply, manufacture, importation and distribution of unlicensed cannabis-based products for medicinal use in humans 'specials. [online] Available at: https://assets.publishing.service.gov.uk/government/uploads/system/uploads/attachment_data/file/869284/Cannabis_Guidance__unlicensed_CBPMs__updated_2020.pdf [Accessed 20 May. 2020]. 10.NHS England. 2020. NHS England » Cannabis-Based Products For Medicinal Use. [online] Available at: <https://www.england.nhs.uk/medicines-2/support-for-prescribers/cannabis-based-products-for-medicinal-use/> [Accessed 20 May 2020].