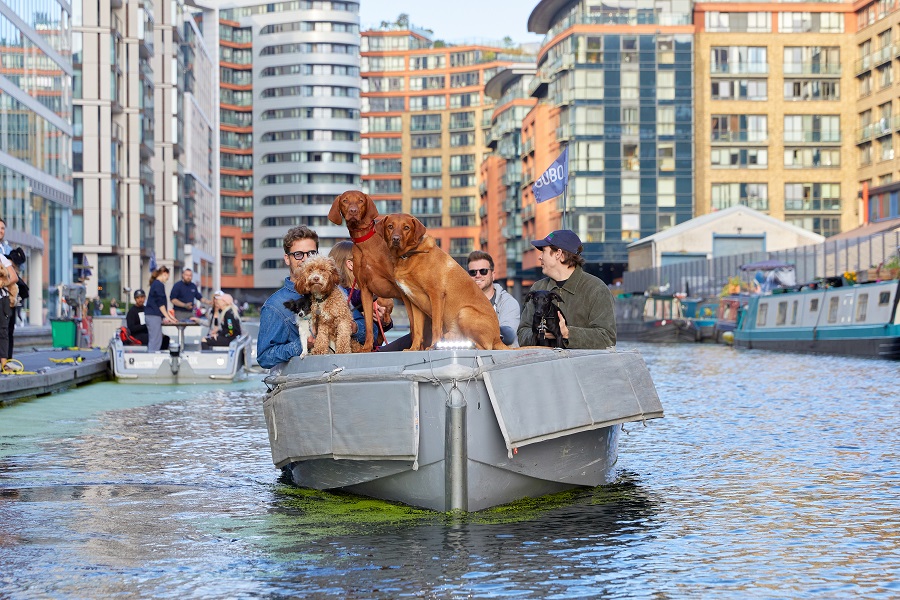 FREE BOAT TRIPS FOR YOU AND YOUR FURRY FRIENDS THIS INTERNATIONAL DOG DAY
Britain is a self-confessed nation of dog lovers. We do anything to ensure our four-legged furry companions are living their best life. As Thursday 26th August marks International Dog Day, what better way to celebrate than with a free boat trip with the eco-friendly boat company, GoBoat London, who are giving away free trips at both of their London sites (Paddington & Kingston) to anyone who turns up with their furry friend(s) on the day on a first come, first serve basis.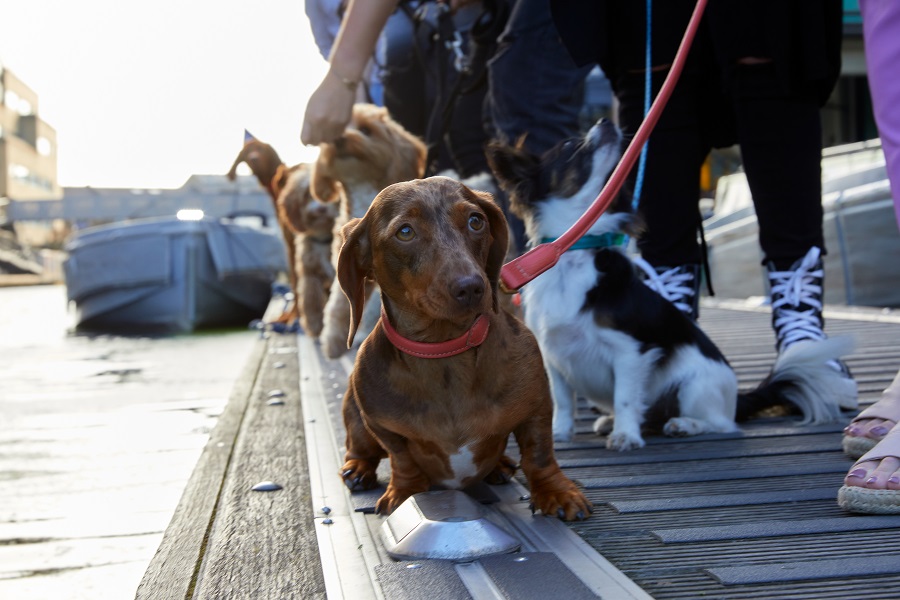 The free trips will see doting owners and their canine friends set sail down London's waterways to take the sights in. To charter a GoBoat for free on Thursday 26th of August from Paddington or Kingston people either turn up dog(s) in tow or email to check availability.
The doggy boat trips will be leaving every hour, on the hour and have a capacity for groups of up to eight people and their dog(s). The boats will be available strictly on a first come first-served basis.
GoBoat Co-Founder, Julian Wootton, said:
"We've always encouraged people to bring their dogs down to GoBoat, so what better way to celebrate International Dog Day than to give people and their furry companions a little treat on the house.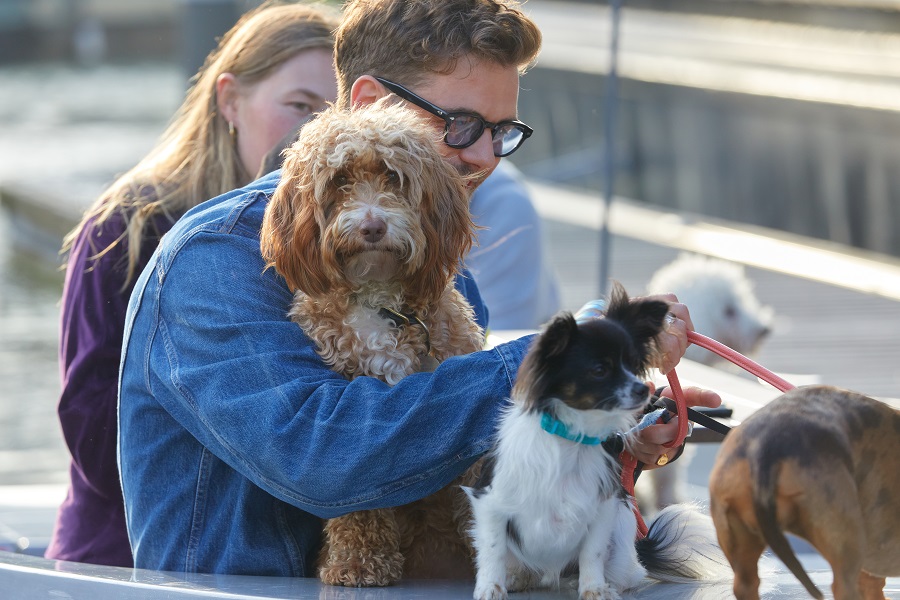 "The last 18 months have been tough for everyone, so anything that we can do to put a smile on people's faces and get a tail wagging is always a bonus. People will be able to turn up to our Paddington or Kingston locations from 9 AM and charter one of our eco-friendly electric boats with their dog for no cost at all. We can't wait to see lots of dogs and their owners turn up on Thursday 26th of August to see London from a new perspective."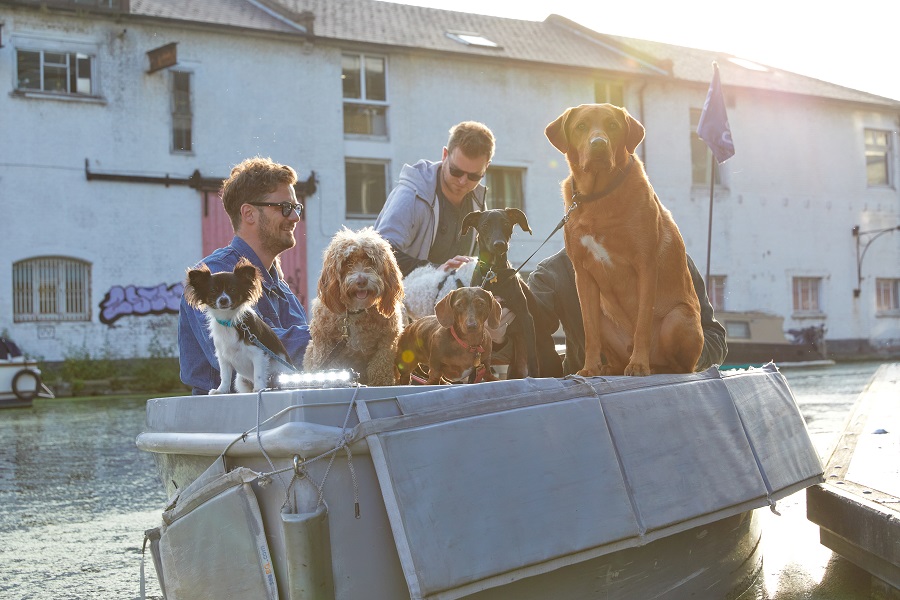 So if you're in the city and fancy treating your perfect pooch to a spot of sight seeing, below are a few T&Cs to help you on your way. Bon voyage!
You can turn up on the day to charter a boat but it is recommended that you email ahead of time to ensure you get a boat on the day – marketing@goboat.co.uk
One boat is available every hour on the hour for an hour from GoBoat Paddington & GoBoat Kingston (9AM – 6PM) on Thursday 26th August. As always, on GoBoat you're the captain.
Groups of up to eight people can charter a GoBoat
All boats are sanitised between each trip and GoBoat operates a new safe-distanced queuing system to keep guests apart
Contact-free check-in at the kiosk.
Book here: www.goboat.co.uk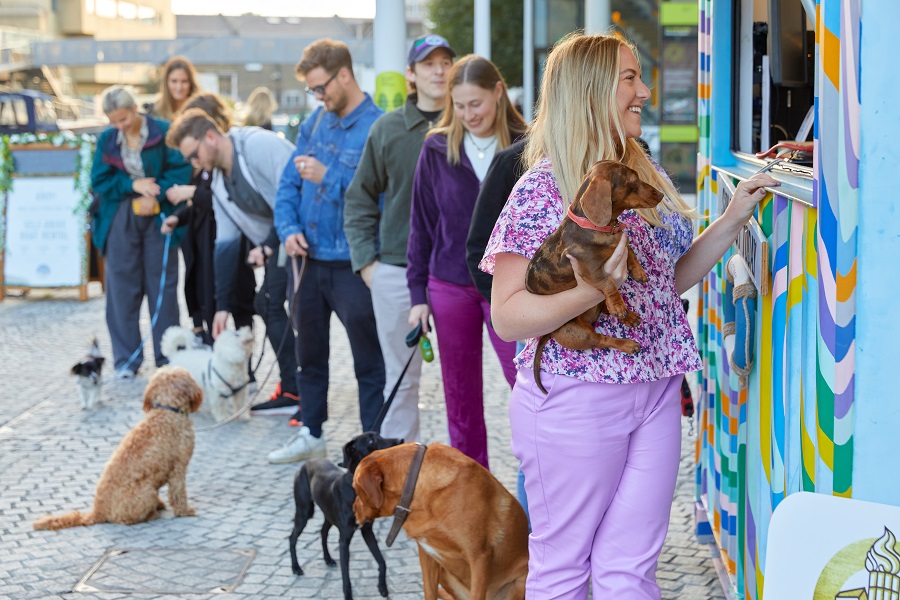 Are you looking to advertise your holiday home? Renowned for our classified advertising, The Lady provides the perfect platform to promote your property. For more information, contact Andrea today: andrea.taylor@lady.co.uk