The Diary of Miss Darcy Bustle: 3 November
Monday
I'm not very keen on watching television, even the smallest screen seems too big for me, but Duffle, the border terrier I share a home with, is a telly addict. He is devoted to wildlife programmes and adores Countryfile – he gets very excited over pictures of sheep. His absolute favourite programme is One Man and His Dog (I tend to fall asleep during the trials), but we were both glued to David Attenborough's Blue Planet II over the weekend. Who knew that the oceans were so deep, or that there were fish that ate birds. As for the one-tonne whales, it has quite put me off doggy paddling…
Tuesday
I love getting dressed up; ideally in one of Kath's lovely hand-knitted jumpers (I keep hinting I need her to make me a new season wardrobe!). What is a girl to do? Clothes are expensive and I barely have any pocket money as the editor says I don't need to buy anything. Still, I do need clothes, my smooth-haired coat is no protection against a nippy east wind, and as for my little feet – what I really need are some trendy little bootees. Otherwise the only word I'll be typing this winter is… brrrr.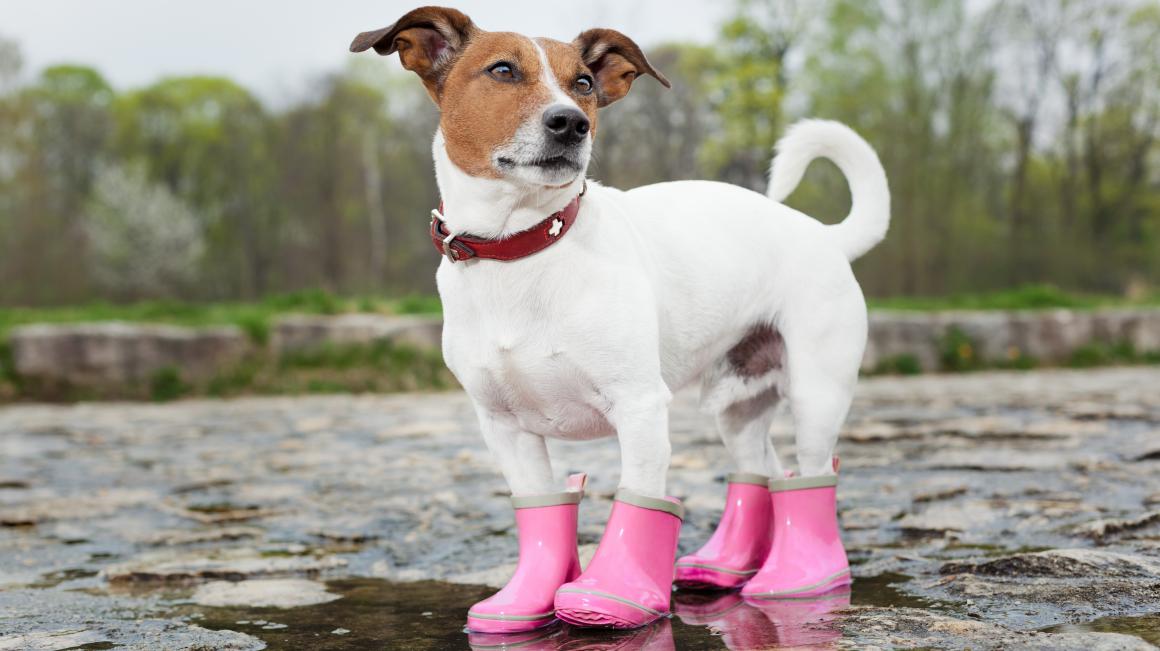 Wednesday
Well, the cheek of it. I feel like I must make a stand. Jacinda Ardern, New Zealand's newly elected and youngest-ever leader for 150 years, is getting a helping paw from a First Cat called Paddles. First Cat?! Paddles even has her own Twitter account @FirstCatofNZ. If there is to be a first cat there has to be a first dog, a position I hereby put myself forward for.
Thursday
I've just heard of a new role for doggies started by a handsome yellow labrador called Mr Walker; he's the new special concierge at the Park Hyatt Melbourne, a luxury five-star hotel in Australia. His full title is actually 'Canine Ambassador and Resident Hotel Dog'. His duties include greeting the hotel's guests and accompanying them on morning (or afternoon) walks in the nearby park, or even tagging along for a spot of yoga. He has a handmade Tasmanian Oak bed for his 'down times'. He was originally trained as a guide dog and also helps raise the role guide dogs play in the lives of those with blindness or low vision. He is a huge hit by all accounts and I am hoping this trend catches on.
Friday
My quest for a boyfriend continues. A group called London Lowriders organise dachshund walks across london, where lots of dachshunds come together and have a jolly old time, all while raising money for the Red Foundation, which rescues dachshunds. If I'm going to find my sausage soul mate anywhere I think it'll be there. Although I'm not limiting myself to just sausages.
See you next week! Instagram @missdarcybustle
written by Miss Darcy Bustle