Gourmet Girls: Vicino
Vicino
189 New Kings Road
London, SW6 4SW
T: 020 7736 1145
by Mel Robinson
If you find yourself needing sustenance in the winter months, Vicino in SW6 offers the best of Italian comfort food. Situated at 189 New Kings Road, across from Parsons Green, Vicino is known for its reliable meals, friendly staff and warm family atmosphere.
The place steadily filled up with families and locals as we arrived- strings of garlic and onion adorn the brightly painted walls, with Italian posters and decorative plates. Greeted by the friendly Marcello, we were seated at a nice corner table.
Vicino features an extensive menu and well priced wine list. Antipasti, Risotto, Pesce (fish) and Carne (meat) are all available as well as salads and side dishes. We personally found menus to be unnecessary- Marcello, the friendly manager, knows his food. He gave us sound advice about what was best that evening. A breadbasket and small bowls of olives accompanied glasses of Vermentino IGT Costa Toscana Blanco to sip while we ordered.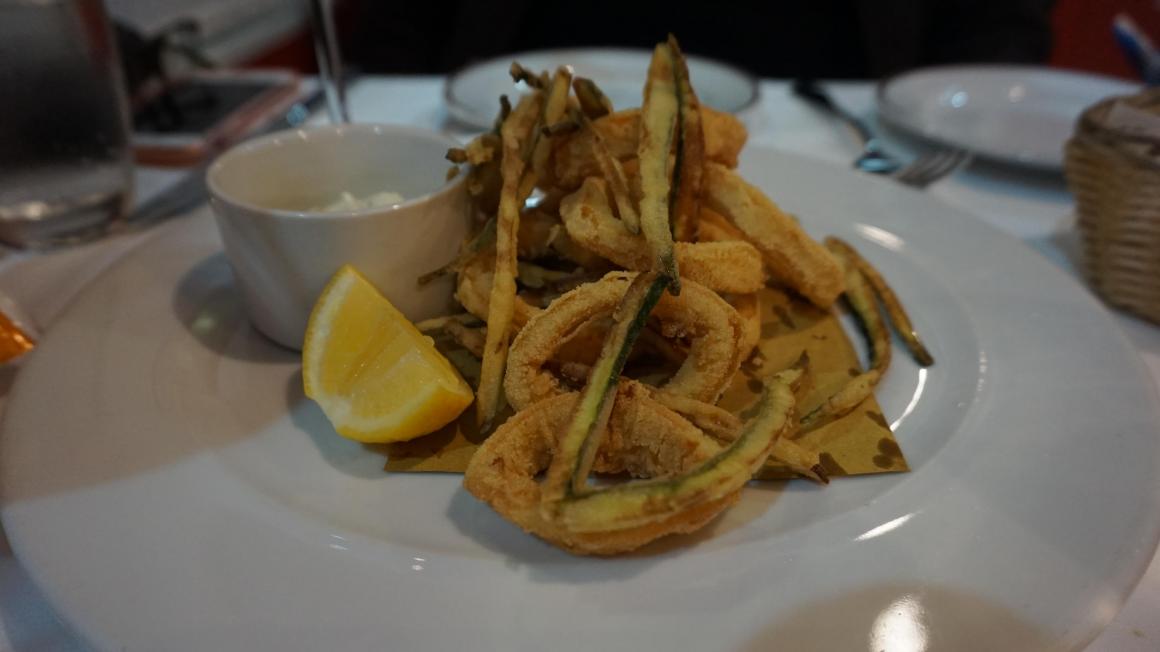 We started with Calamari e Zucchine Fritte ( deep fried squid and courgette strips). Arriving fresh and hot from the kitchen, they were plated with a good tartar sauce and fresh lemon quarters. The zucchini fries were a nice departure from chips- light and crisp.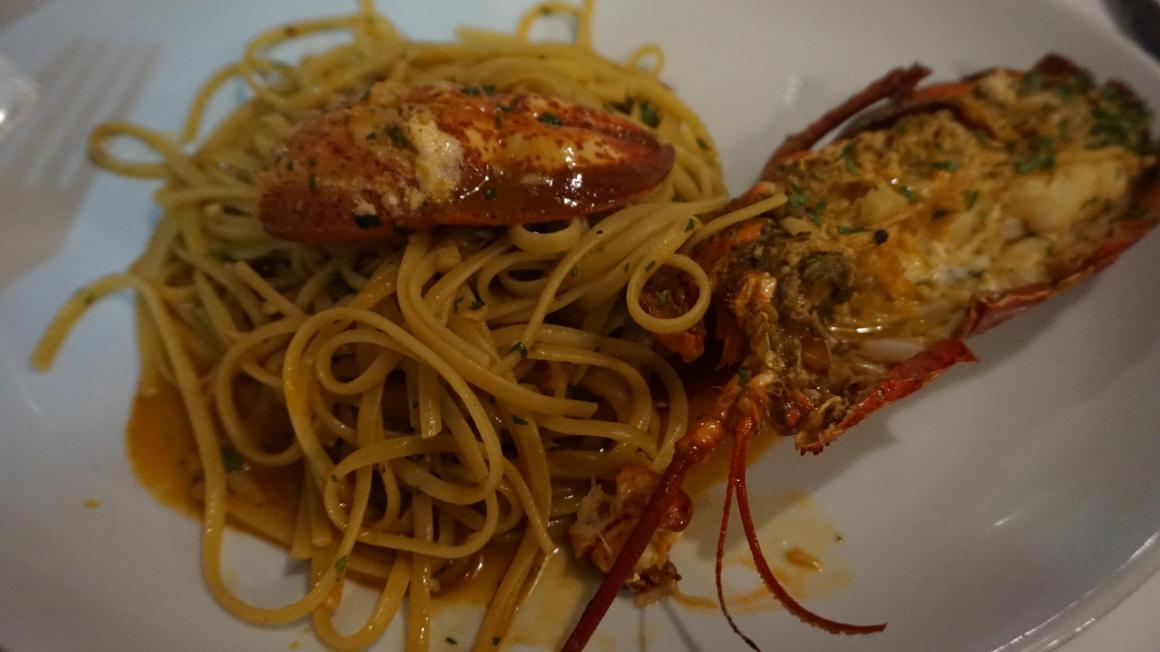 There is a wide variety of mains to choose from- Pasta, Risotto, Pesce (fish dishes) and Carne (meat dishes). My guest decided on the "house speciality"-Spaghetti all' Aragosta, fresh grilled fresh lobster served with spaghetti in tomato, garlic and chili sauce. Not only was it pleasant to look at, it tasted divine. I was less adventurous, opting for Scaloppina di Vitello alla Griglia. The thinly sliced veal, sauteed in olive oil with rosemary, lemon and spinach was light and full of flavour.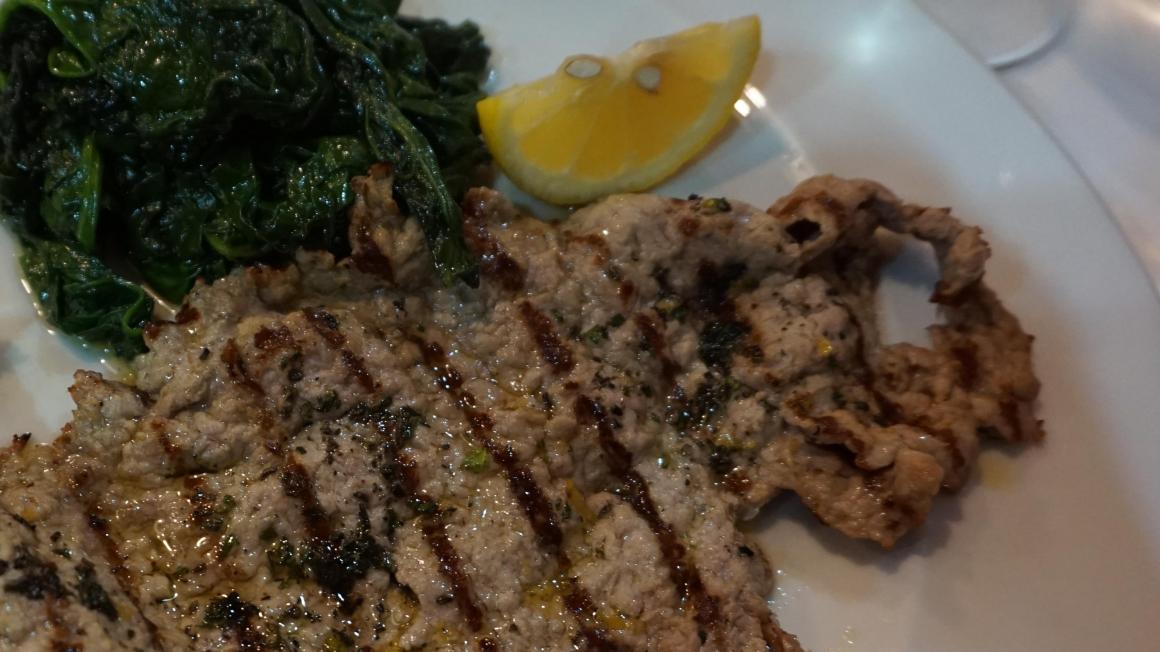 Our evening at Vicino came to close with bracing glasses of Limoncello. We came to to this lovely place as strangers and left as friends!