Luke Edward Hall: 'Christmas isn't about doing things by halves. More is more is my motto'
The British Collective, a brand new Christmas gifting pop-up boutique, has recently launched at Bicester Village for a limited time only. This charming boutique created by British interior designer and illustrator Luke Edward Hall is a luxurious one-stop shop for gifts for all those tricky-to-buy-for friends and family for the festive season.
Having studied menswear fashion design at Central Saint Martins before moving into fine art interiors, Luke Edward Hall has taken his influence from the likes of Cecil Beaton, William Morris and Andy Warhol, individuals whose work spanned many different disciplines. Luke's love of these colourful characters and the lives they led is evident and is captured in his personal aesthetic and The British Collective's design. Here he explains his inspiration not only behind the boutique's deisgn, but also about his love of Christmas and his tips for bringing his style to your home.
Tell us about your project at Bicester Village?
I was commissioned by Bicester Village to come up with the look and feel of their pop-up boutique for Christmas. I was inspired to transform the shop space into an eccentric English country house complete with patterned carpets, paneled walls and chintz-covered sofas. We're working with some quite wild and unexpected colour combinations (inspired by interiors from the 1970s) and we've commissioned several pieces of interesting furniture. My aim was to create a very colourful, striking and magical setting for Christmas time. The shop will be stocking some of my own products too – cushions, ceramics and a special jumper made in collaboration with the British knitwear brand John Smedley.
What was your inspiration behind the design of the British Collective?
I was inspired by the interior of an imagined English country house. An eccentric country house interior in my mind is full of colour and clashing patterns, big comfortable sofas, fabric lamp shades, wonderful carpets, paintings and antiques. It's a style that doesn't take itself too seriously. I enjoy mixing different materials, patterns and colours. An interesting interior for me is usually all about layers of exciting things to look at. I've also been inspired by the 1970s so that's why we've got bright red lacquered walls and a chocolate brown ceiling!
How did the fact that it was a Christmas gifting house influence the design of The British Collective?
I think if you can't go a bit over the top with decoration and colour at Christmas, when can you? I wanted the interior of the boutique to feel unexpected and magical for customers – a kind of fantasy for them to escape into.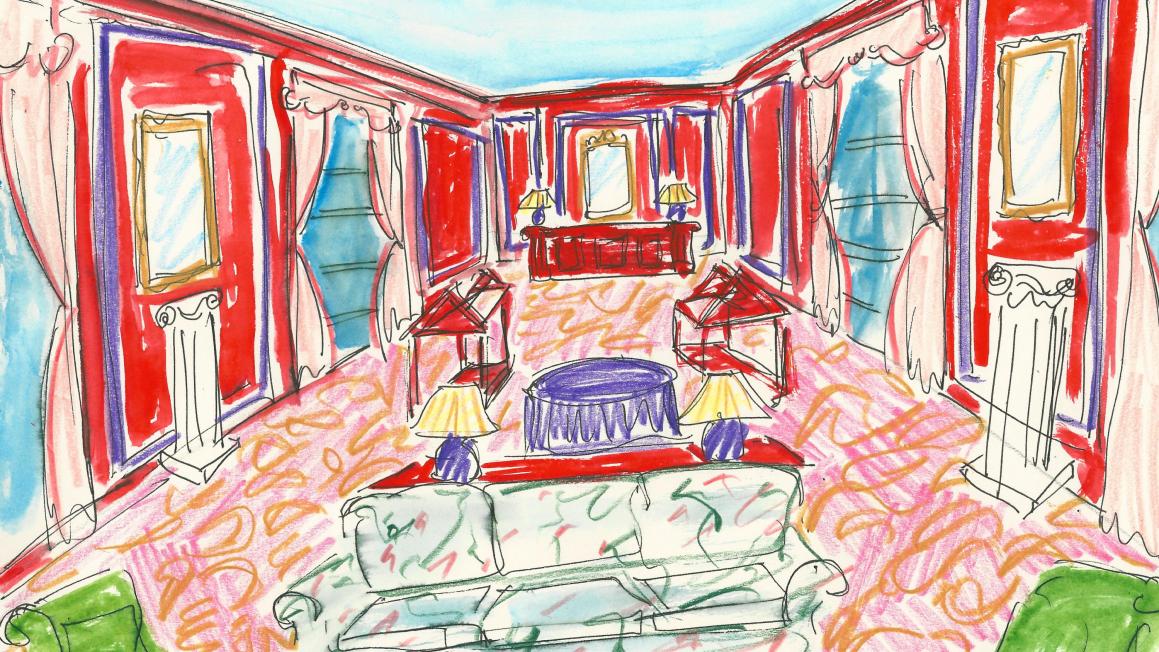 What inspiration can be taken from The British Collective when decorating the home this Christmas?
Christmas and colour go hand in hand because it's such a joyful time of year and for me colour really represents joy. At home there are plenty of ways to bring in a bit of extra colour and pattern – think of all the fun things that we can play with at this time… Lights, baubles, paper chains, candles, wrapping paper!
What tips can you provide on how to emulate the English country house at Christmas?
I think it's all about layering really and building up layers of different patterns and textures. It's the relaxed, comfortable mix of old furniture, cushions, lamp shades, rugs, art and antiques that creates that very English look, I believe.
What tips can you provide on how to decorate a Christmas tree so it is both festive and stylish?
I don't really like 'stylish' trees. I prefer more of a 'throw every decoration you've ever owned' on sort of approach.
What will your Christmas tree be like this year?
On my own tree I'll have baubles that I've collected over the years and picked up in different countries, handmade things, maybe a stuffed bird, all sorts. I like a tree with personality!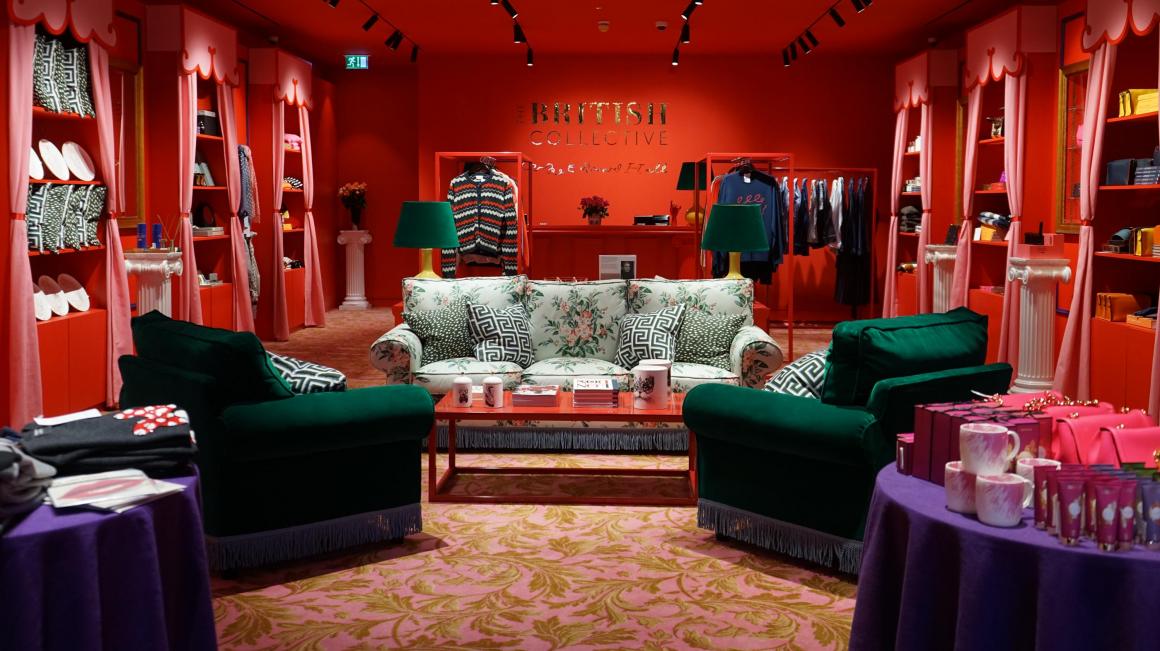 What inspires your Christmas design?
Christmas isn't about doing things by halves. In general, more is more is my motto. I like a lot of green foliage at Christmas, lots of candles and bowls of fruit to overwhelm the senses. But you need a bit of kitsch too – I love colourful, sparkly decorations.
What inspires you to choose certain colour schemes?
I suppose my colour schemes are inspired by lots of different things but I look to the past a lot, and nature too. I often like colour schemes that are unexpected and even a bit jarring.
What is the story you are telling with your interior design?
It varies from interior to interior, for example with the Bicester Village boutique I wanted to emulate a colourful country house, full of colour and pattern. Recently I created a late night disco drawing room for an antiques dealer's showroom in London. I'd say all of my interiors have a few things in common however – inspiration taken from history, layers of colour and pattern and a sense of playfulness.
Would you describe your style as more minimalist or maximalist, if so why?
Maximalist, absolutely! I love being surrounded by the things that I love – objects that I've collected over the years, books, fabrics, drawings. These things inspire me and bring me joy on a daily basis. I couldn't imagine living in a white box.