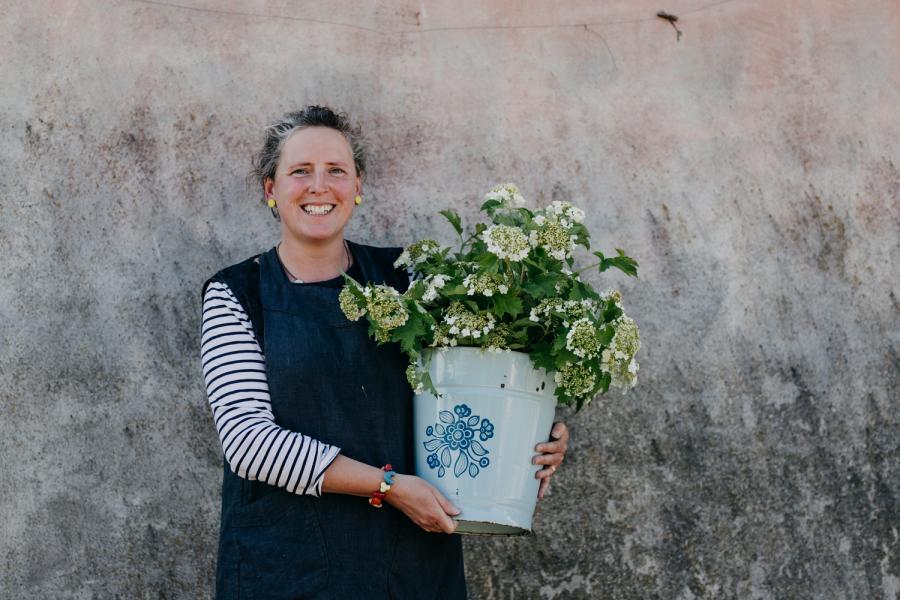 Debbie George's work is a celebration of her passion for flowers and the objects with which she surrounds herself – from ceramics to fruits, feathers and stones. Landscape is an important influence that underlies her paintings, whether they are of particular places or still-life compositions.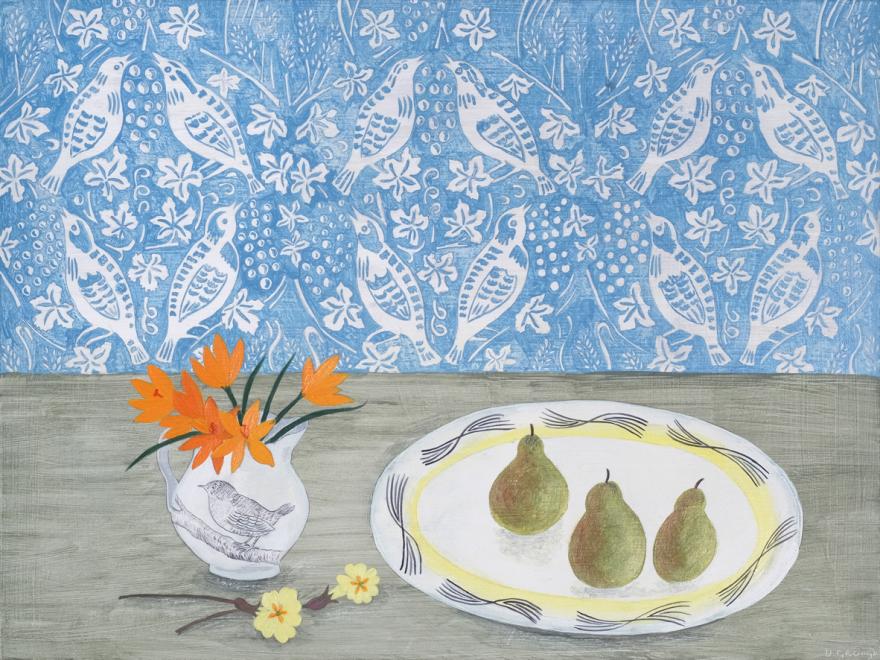 Frequently Debbie George assembles flowers or objects within the foreground of a painting and sets them against a far landscape, so that you sense a domestic space opening out into nature: both spaces are revealed with surprising clarity and with a perspective that is uniquely the artist's own. The carefully selected objects – some found or given, others acquired especially for painting – are equally carefully positioned, to the extent that the space between them, or emptiness around them, is highly resonant.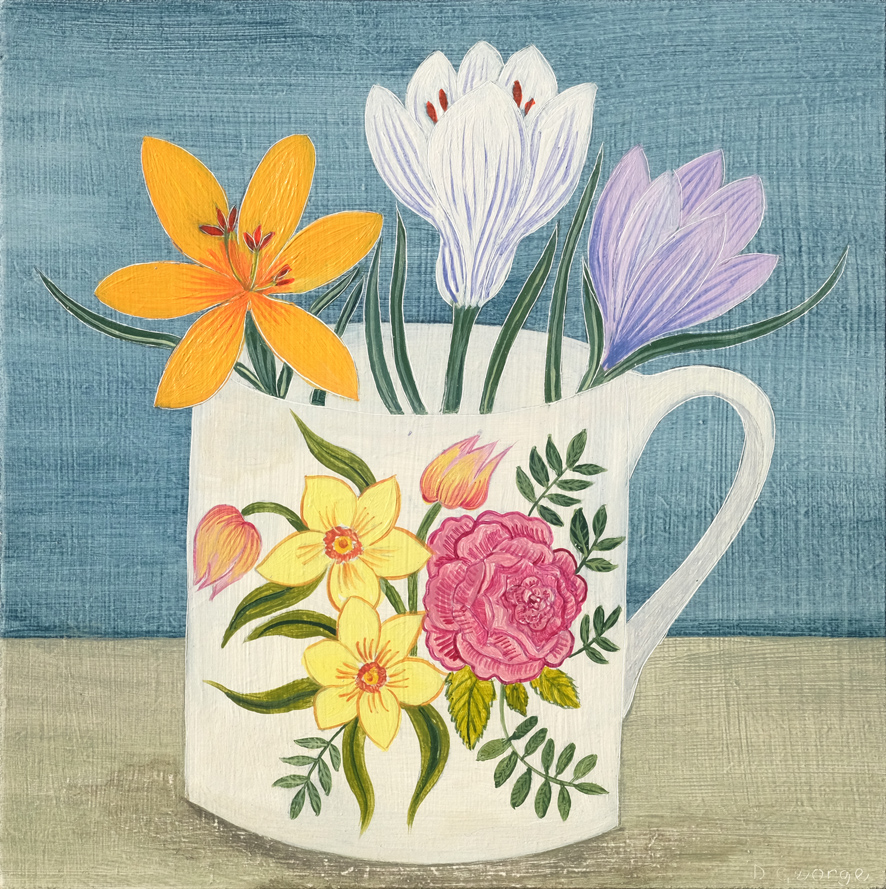 How did it all begin? You have exhibitions and your work is stocked all over the country – how can people buy it from our website?
I grew up surrounded by art, my mum was taught by Howard Hodgkin, and my godmother taught art to Lady Diana Spencer at Riddlesworth Hall prep school in Norfolk. After leaving University in 1991, I continued to paint and exhibit in a small way. Three years later, I opened a gallery with my husband the photographer Andrew Sanderson, and a friend. 'Sanderson, George and Peach' ran for ten years and during that time I was selling my own work from there. However, the demands of running a popular gallery placed restrictions on how much time I had available to paint. My husband felt the same way about his work, so we took the brave step of closing the gallery in 2005 to concentrate on our own work. With the knowledge I had acquired running our gallery, I was able to make submissions to other galleries in a much more professional way. Things really started to happen, and before I knew it I was having to turn galleries down because I couldn't keep up with demand.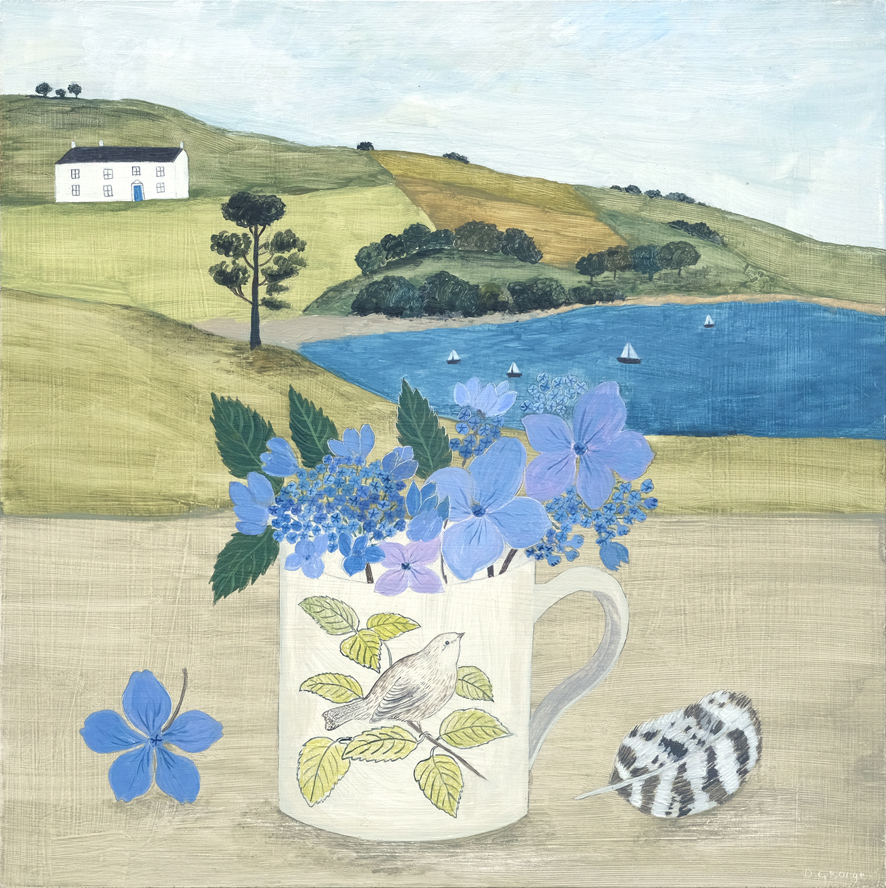 I love the composition and simplicity of your paintings; what inspired you to keep this theme of still life against a countryside backdrop?
My first love was ceramics, and my mum was always a collector of various types of pottery. I take my love of flowers and gardening from her too and it just came together. I can't actually remember when I first put flowers and cups together, but I have done it for more than 25 years and I still love it. I am constantly on the look out for vintage cups and jugs which I find a huge inspiration.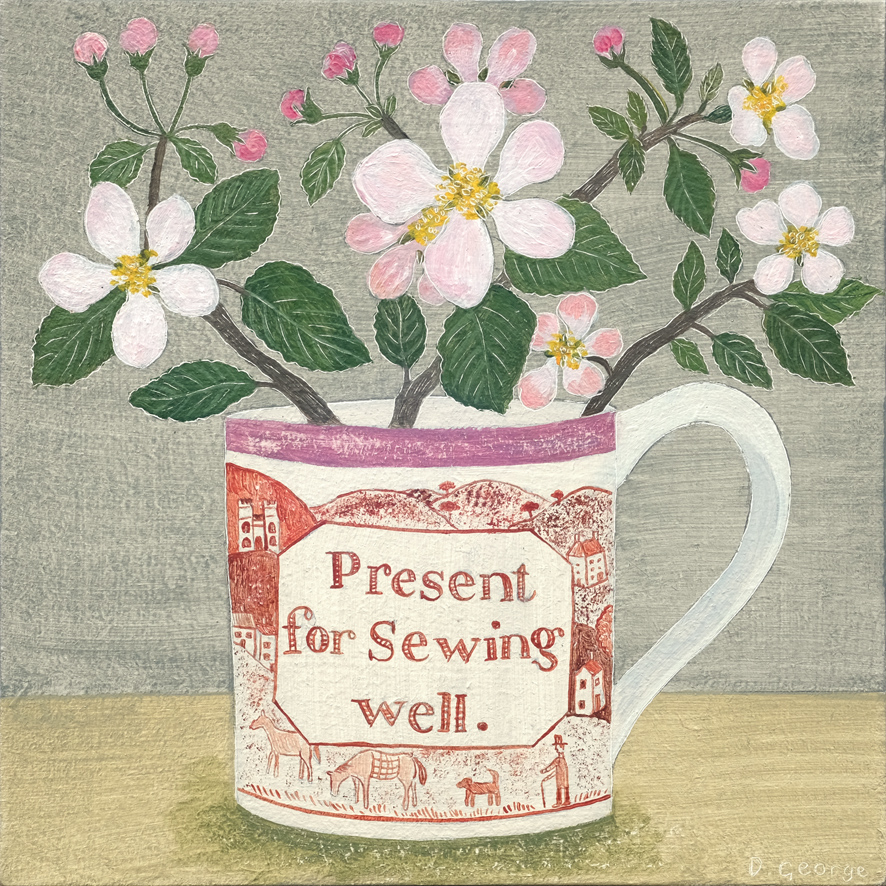 Your website says you use a medium of gesso – can you tell us about this, why you use it and how you create your paintings?
I paint on board using acrylics, and after trying various base layers I have settled on the traditional gesso method. I apply three layers, allowing for drying in between as this gives me a textured surface that subtly affects the look of the paint as it is applied.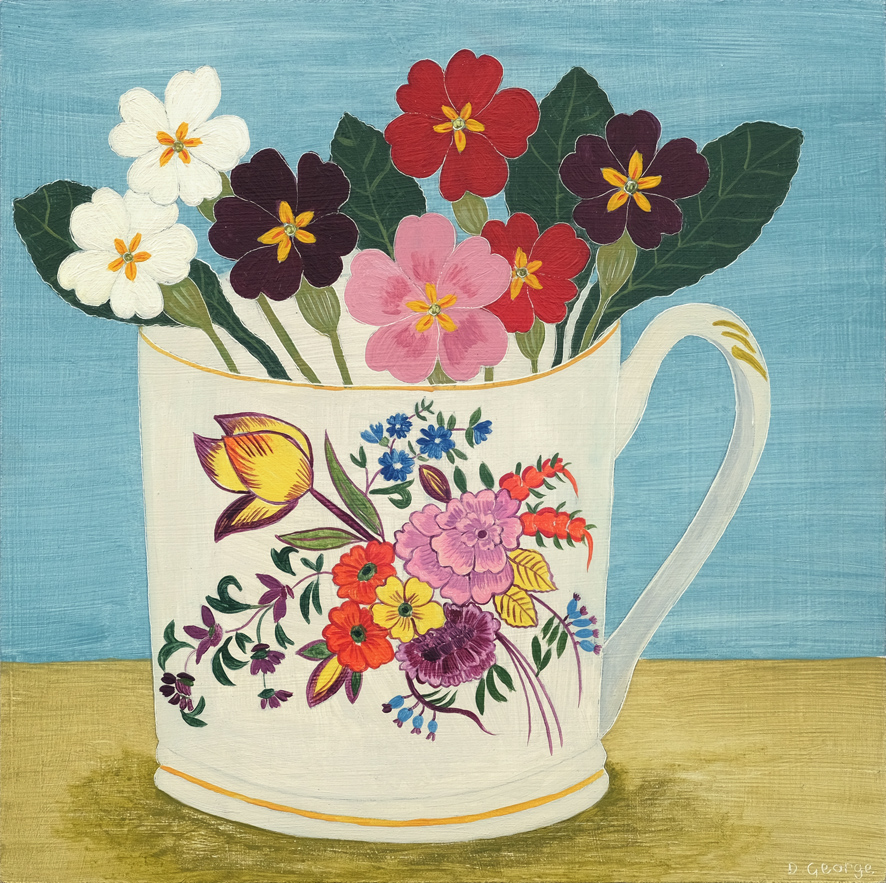 You are clearly influenced and have a love of landscape and small, delicate objects. Is this your favourite style of painting?
I love the countryside, I always have. There are a few favourite places that inspire the occasional landscape background; Cornwall, Scotland and Norfolk (where my mum lived) mainly. The small objects are things I have collected since University. My husband does a lot of still life as well, so we both find interesting things to collect.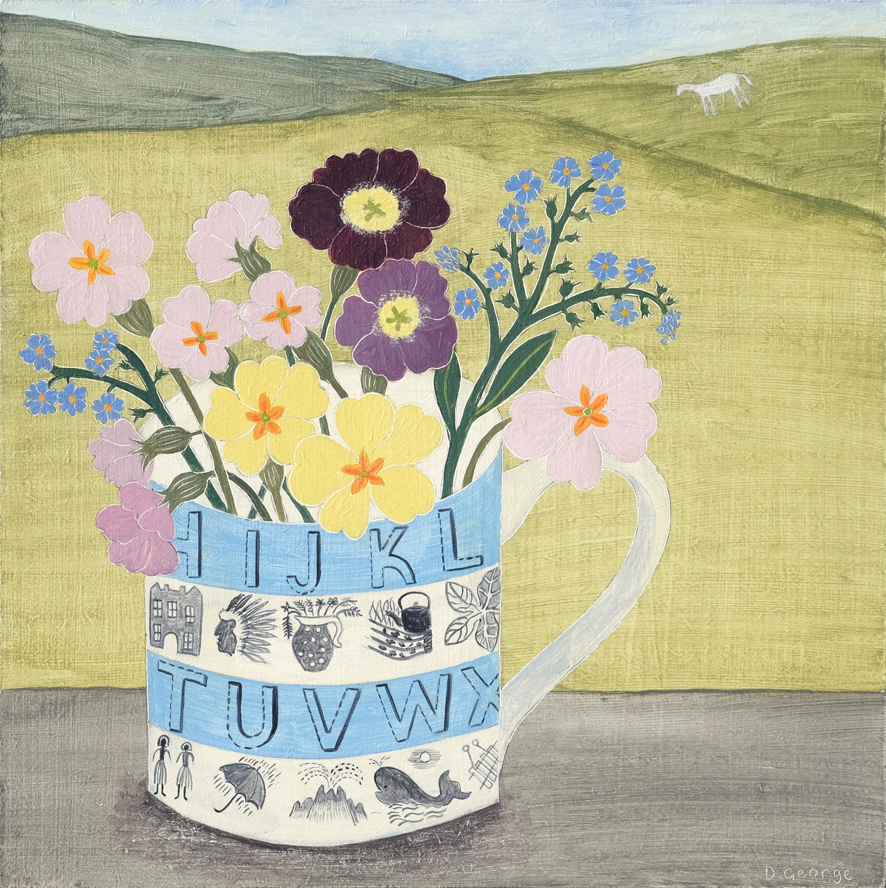 How does your day go – do you paint every day?
Yes I do, I begin after doing my admin in the morning, I then paint all day. I am often still painting up to 11.00 or midnight.
This last year has been so busy with exhibitions and commissions that I have not had as much time to go for country walks, something that I love. I am hoping that I can make time for it again soon.