Book Reviews: 17 October
OUT NOW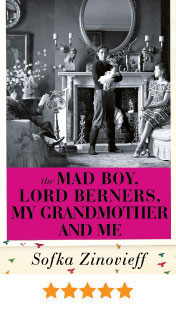 THE MAD BOY, LORD BERNERS, MY GRANDMOTHER AND ME by So a Zinovieff (Jonathan Cape, £25; offer price, £21)
This is the implausible story of Faringdon House in Oxfordshire: an aesthete's paradise for 80 years, the various geniuses who were drawn to it, its tyrannical cook and housekeeper, and its unlikely line of inheritance.
The house was the inspiration for Merlinford in Nancy Mitford's The Pursuit Of Love, and Lord Berners, its owner, the real-life counterpart of Lord Merlin, who hand-dyed his doves and teased his neighbours. Berners's boyfriend of decades was Robert Heber- Percy, Zinovieff 's grandfather. A happily married mother of three, living a simple bookish life in Greece, Zinovieff disapproves of money, big houses and elitism. Yet back home in England, her gay grandfather has taken a liking to her and makes her his heir. How will she handle this startling inheritance? And will it be a bonus or a burden?
I enjoyed every word, but then I'm interested in multi-generational sagas set in English country houses and peopled by characters of exquisite taste and wit: composers, writers, painters and complicated fathers and grandfathers. Especially when said saga is true.
Mary Killen
---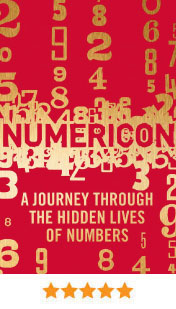 NUMERICON: A Journey Through The Hidden Lives Of Numbers by Rachel Thomas and Marianne Freiberger (Quercus, £12.99; off er price, £11.69)
One of the first attempts to popularise mathematics was an 18th-century rewrite of Isaac Newton's Principia as a romance, to appeal to the ladies. It was not a success.
Fast-forward to today, and two very mathematical ladies do much better with their engaging survey of 20,000 years of maths, using history, literature and some dreadful puns.
The problems, symbols and people who have infl uenced mathematics are all described in a clear, engaging style. Along with the usual suspects (the child prodigy Gauss, Fermat and his last theorem), there are less well-known but equally talented characters, such as the Indian number theorist Ramanujan.
Freiberger and Thomas have the gift of describing abstract concepts in an interesting style that does not patronise the reader. They wear their considerable learning lightly, but those with mathematical knowledge will notice there's no reduction in rigour, with a few in-jokes along the way.
This is an excellent book, filled with learning, enthusiasm and humour.
Stephen Coulson
---
BOOK OF THE WEEK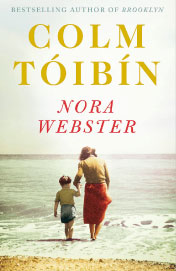 A widow's will to live NORA WEBSTER by Colm Tóibín (Viking, £18.99; offer price, £15.99)
In plain and unsentimental prose, Colm Tóibín has created a character who, in her recently widowed state, must nd her way through life for herself and her children. The narrative is as solitary as the rural Wexford village in which it is set, but stirrings of religious con ict threaten to disturb everyday life.
With her daughters going to college and moving to London, Nora wonders if she too can have a life outside of the home. A new independence awaits her, though she is conscious of her place as a woman of a certain age in 1960s Ireland.
The loneliness of Nora's situation is reminiscent of Penelope Mortimer's The Pumpkin Eater, and in her self-absorbing sorrow she overlooks the suˆffering of her two young sons. Deftly depicting the self-con ned world of Nora and her boys, Tóibín provokes sympathy from the reader, but also unexpected feelings of frustration as Nora dwells on the death of a husband who cushioned her against the realities of life. It is a learning process for her, and as the plot develops, she progresses from a woman dependent on her husband to realising she can strike out on her own.
As haunting as Hedda Gabler, Tóibín's latest oˆ ering is a triumphant addition to his canon. The relatable voice of Nora Webster will remain with the reader long after the story has ended.
Lyndsy Spence
---
COFFEE TABLE BOOK
HOUSE & GARDEN: FIFTIES HOUSE by Catriona Gray (Conran, £30; offer price, £27)

With furniture and fabric from the 1950s being so fashionable today, it's interesting to see how midcentury interiors were originally put together. A compilation of House & Garden articles and photographs from the period, this book is more a social document than a style bible: the full, original 1950s look, with primary colours and man-made materials, is too harsh for contemporary tastes.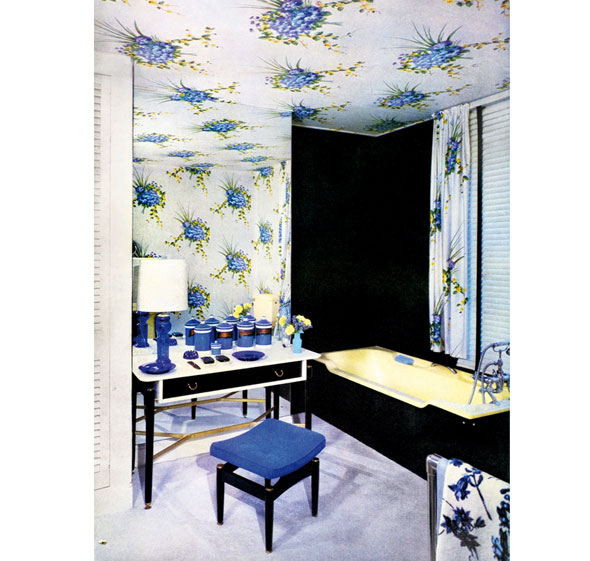 A section on how to identify furniture makers will be of interest to collectors. And magazine tips from 1954, telling readers to use luminous paint on light switches and cover a table in white diamond linoleum, make for amusing reading.
Hugh St Clair
---
PAPERBACKS

SALAD ANNIVERSARY by Machi Tawara (Pushkin Press, £12; offer price, £10.80)
One of Japan's most acclaimed contemporary poets, Machi Tawara has played a key role in reviving the traditional tanka form for modern audiences.
First published in 1987, Salad Anniversary is a cycle of poems that combines classical poetic forms and grammatical constructions with contemporary subjects and settings – and it works surprisingly well in translation.
Intense snapshots of moods and moments build up to an atmospheric chronicle of crumbling love aff airs, heartbreak and hope. Its emotional pull is heightened by small details of everyday life, such as the dent on a toothpaste tube after a new lover departs.
The constraints of the form call for a tight use of language and imagery, making for a potent, distilled brew, like the headiest saké.
Juanita Coulson
AGENT ROSE: The True Spy Story Of Eileen Nearne, Britain's Forgotten Wartime Heroine by Bernard O'Connor (Amberley, £9.99; offer price, £9.49)
When she died in Torquay in 2010 aged 89, with no known friends or relatives, few could have guessed that Eileen Nearne had been a heroine of the Second World War. It was only when police searched her flat and found her medals that her war record emerged: she'd served as a secret agent in Churchill's SOE. Briefly, her story was a media sensation.
This painstakingly researched book rescues her life from oblivion, highlighting at the same time the stories of other forgotten female agents. Working undercover in wartime Paris, Eileen was captured by the Germans and survived interrogation and torture in concentration camps, making an astonishing escape in 1945. But her war effort took its toll and she struggled to adjust to life back in Britain.
There have been many books about female SOE agents, but their stories never cease to inspire and fascinate, and this biography is no exception.
JC
---
ALSO ON THE SHELF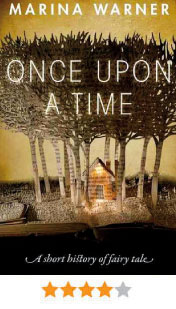 ONCE UPON A TIME: A Short History Of Fairy Tale by Marina Warner (OUP, £10.99; offer price, £9.89)
In her erudite but engaging study, the awardwinning scholar and critic takes us on a journey through the development of the genre and its enduring power to ignite the imagination. Taking in ballet, feminist criticism and Freudian theory, it is a spellbinding cultural tour de force.
JC
---
3 GREAT BOOKS: SET IN THE NETHERLANDS

THE BLACK TULIP by Alexandre Dumas
GIRL WITH A PEARL EARRING by Tracy Chevalier
THE LAUGHING CAVALIER by Baroness Orczy
---
AUDIO BOOK OF THE WEEK
RECIPE FOR LIFE: THE AUTOBIOGRAPHY by Mary Berry, narrated by Patricia Hodge (Whole Story Audiobooks, £20; offer price, £18)
Bake Off fans will love this memoir of the nation's cakemistress general, from overcoming polio in her teens to her lifelong passion for cooking, leading to fame and fulfilment.
JC
---
SONGS TO THE LAND
Two memoirs explore our relationship with places and landscapes. By Juanita Coulson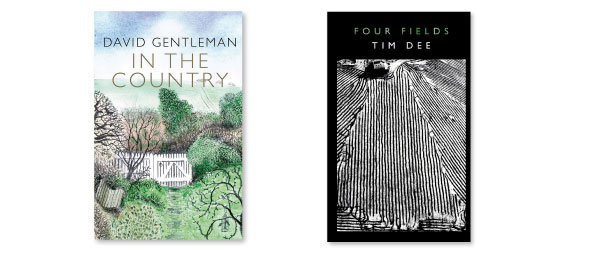 In our technologydriven world, we can easily go through life paying little attention to the landscapes that surround us. However, as these memoirs show, we would be much the poorer for it.
David Gentleman is an acclaimed artist and author, best known for his platform-length murals at Charing Cross Tube station.
In The Country (Full Circle Editions, £25; offer price, £22.50)
combines his fluid, elegant prose and luminous paintings to bring to life the corner of Suff olk where he has lived for over 35 years. Starting with the family home and moving outwards to the village, the stream and the surrounding countryside, his chapters capture a strong sense of place seen through an artist's eye. His use of colour, light and shade draw the viewer into live, pulsating scenes: dappled sunlight on grass by a garden bench radiates an almost tangible warmth.
In Four Fields (Vintage, £9.99; offer price, £9.49)
, Tim Dee casts his eye further afield, but with just as much perceptiveness.
Scattered around the world, the four fields of the title become the subject of his detailed observation of their grasses, wildlife and history, both human and natural. From a fen in Cambridgeshire to a grass meadow in Chernobyl, they are also springboards for a profound meditation on our relationship with the places we live in, and how we shape and are shaped by the landscape.
This is nature writing at its finest, blending mindful, knowledgeable description with social commentary and cultural and philosophical insights.
---
THE LADY BOOKSHOP
Order by phone 0843-060 0035
Online
www.theladybookshop.com
By post Send your cheque, payable to The Lady Bookshop, to: The Lady Bookshop, PO Box 69, Helston TR13 OTP