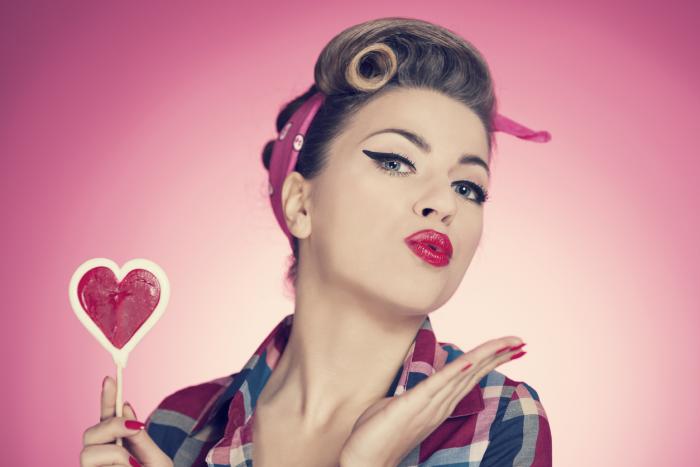 If you're running short on time and are inevitably going to have a long and tiring day in the office before rushing out to greet your beloved for a romantic meal on February 14ththen you'll appreciate some tips on how to refresh your look as quickly as possible. Our friends at Hairtrade.comhave come up with some top tips on how to turn up the glamour from day to night, without looking too made up.
Joanne Dodds from Hairtrade.com said: "Valentine's Day is a big date in the beauty calendar and but work doesn't stop because you have a date in the evening.
"Romantic Brits can be left with little time to spend perfecting their look, but by knowing the right beauty tips, you don't have to worry about getting ready for an evening out straight after work.
"This way, you can easily get ready after your day in the office and be just as stylish as you would if you'd travelled home and back.
"Everyone looks forward to a cocktail or meal out with your loved one at this time of year and our advice makes it even easier to have fun and relax."
Here are the 11 Hairtrade.com tips for taking your office look from day to night:
Try fake lashes
They're not as tricky as you might think. Pick the smaller, more natural look if you're anxious about being comfortable as they will still give that extra drama.
They come in a range of natural to bolder colours and will add volume and length to your natural set and are the perfect companion to a party make-up look.
Loosen up your hair
You can't beat the tousled look, it's far more appealing than ironed straight or over-sprayed curls.
A neat bun is the best hairstyle for any meetings and appointments in the office, but release your hair and shake it out when stepping out the door.
After awakening it with your fingers, spray a light dusting of firm hairspray to fix the volume; for a fun Valentine's Day look, consider pink or shiny metallic hair clip-ins, or a glitter spray that will make you stand out among the other couples.
If your hair is feeling particularly flat after a day in the office, just simply take a brush and backcomb at the roots; this will give instant volume and adds life to your hair, ready for the night ahead.
Apply a sweep of highlighter
Highlighter will instantly add life to your face after a tiring day and is great for a night out; apply gently onto the cheekbones, nose and Cupid's bow to look instantly radiant and Valentine's date ready. Just remember a tiny amount goes far!
Contouring doesn't have to mean spending hours meticulously applying highlighter and bronzer – it can be just a light dusting of your favourite sparkling product.
Spray a spritz of perfume
No party look is complete without a revitalising dash of your favourite perfume; many are also available in smaller sizes which make them easy to carry in your handbag, or use a long-lasting scent that will leave you smelling beautiful all night.
Flick your eyeliner
The perfect way to quickly jazz up your beauty look is by doubling up on your eyeliner and adding a stylish cat-eye flick.
Carry your trusty liquid eyeliner in your handbag; when getting ready, sweep over the eyelid and up towards the end of the eyebrow for a glamorous evening look.
Sparkle with bold eye shadow
Everyone knows glitter is your best party friend so for an instant fix, just add a touch of sparkling eyeshadow to the corner of your eyes.
Metallic colours such as gold and bronze are the best to blend with your usual office eye shadow for quick and easy office to date look.
Add a dash of statement lipstick
Don't have time to switch up your make-up completely? Adding a pop of bright lipstick to your look can instantly get you ready for a romantic night and will enhance any office outfit.
Choose statement colours that suit your skin tone – for pale girls, try cool-toned lipsticks like bright red or hot pink; for darker skin, a bright orange or dark purple would look beautiful.
Touch up foundation
By quickly re-applying your foundation or powder, no one would guess you've just come straight from a hard day at work; be careful not to use too much though, and keep it light and dewy. If you have a face-spritz give your face a spray to enliven and revive the skin.
Double up on mascara
Black and bold is the go-to eye look so for a full volume, colourful effect, just add another coat to your lashes and fan out with the tip of the wand; traditional mascara will also suit any lipstick shade.