PEOPLE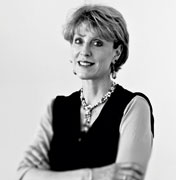 A new Alan Bennett play is always a cause for celebration. This, his latest, is a provocative delight. He says he was prompted to write it out of 'a sense of unease when going round a National Trust house and being required to buy into the role of reverential visitor'. What he hates is being seized upon by an overenthusiastic guide. He wants to be left in peace to look – or not.
Bennett's play takes a pop at the National Trust (a national treasure almost on a par with the playwright himself) and its determination to make history ever more accessible and anecdotal. In the Adam drawing room of a decaying stately home not far from Sheffi eld, bang in the middle of coal-mining country, profits from which doubtless paid for the Chippendale furniture, everything – including the inhabitants, Lady Dorothy Stacpoole and her companion Iris – is falling into rack and ruin. The rot set in long ago when 'naughty' brother Henry was brought down by drink and lorry drivers.
Frances de la Tour's grand Dorothy is wearing a moth-eaten mink and plimsolls; Linda Bassett's below-stairs and near derelict Iris has an unfortunate five-o'clock shadow. Both are magnificent relics. Dorothy had been a top model in the 1960; Iris has seldom been further than the village shop. The question facing Dorothy and her brisk sister, June (Selina Cadell), a lesbian archdeacon, is what next for Stacpoole?
June favours giving the house to the National Trust with Dorothy's couture frocks put on display along with Dorothy herself, a living exhibit. Dorothy would prefer to sell to some nameless member of the super rich who will move the house, brick by brick, to warmer, chi-chi Wiltshire. In the meantime, she's letting out the four-posters to a company making adult movies.
Beautifully observed, highly entertaining, People is Country House Rescue meets a Ray Cooney farce. It is a play about England now, where a price has been put on everything, not just the material, but the spiritual. June is planning a series of celebrity eucharists, for heaven's sake (or is it?). There's 'nowhere that is not visitable. That, at least, the Holocaust has taught us,' insists Nicholas le Provost's man from the Trust, wildly excited to discover Stacpoole's collection of chamber pots still filled with ancient celebrity wee and considering opening the Maze Prison with a recreation of the famous 'dirty protests'.
Bennett has lost none of his boyish glee for laughs lavatorial. Nor his power to prod and to tickle.
At Lyttelton Theatre, South Bank, London SE1, until 2 April 2013: 020-7452 3000, www.nationaltheatre.org.uk