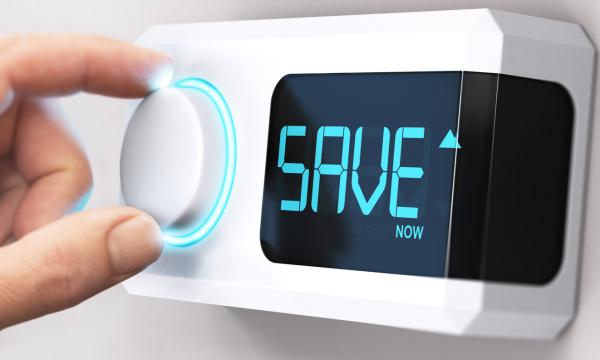 Now, as one of the undisputed experts when it comes to all things property, who better for us to ask, "how can we be smarter about keeping our home warm and cosy, whilst also ensuring we're being as efficient and green as possible?"
Here are Phil Spencer and Smart Energy GB's top tips to create a warm and cosy home this winter, while avoiding wasting energy in your home and avoiding a shock bill.
Use a smart meter to monitor how much energy you're using – because if you're generally in control of what you're spending on energy, then you can feel guilt-free when you turn the thermostat up a degree or two for a cosy night in.
If you fancy a bit of a room change that will make you a bit warmer, move your bed so that it isn't against an exterior wall (even if you just leave a small gap between the bed and the wall).
Don't let money slip through the cracks. Whilst sealing doors and windows might be obvious, don't forget the less obvious places where gaps can let your heat escape, such as where pipes go into the walls, particularly around sinks and toilets. Insulation is essentially your home's winter jacket - make sure all of your walls and your loft are insulated or upgrade your current insulation.
A nifty tip is putting sheets of tin foil down the back of your radiator – this helps to reflect the heat back into the room, keeping you warm and toasty.
It might not be the most glamorous job but remember to vacuum the refrigerator coils. Any dirt, debris or pet hair caught in the coils can make the appliance very inefficient.
To see how these energy-saving hacks make a difference to your energy bills, ask your supplier for a smart meter. These handy devices, which cost you nothing extra to have installed, allow you to see how much energy you're using in pounds and pence in real time.