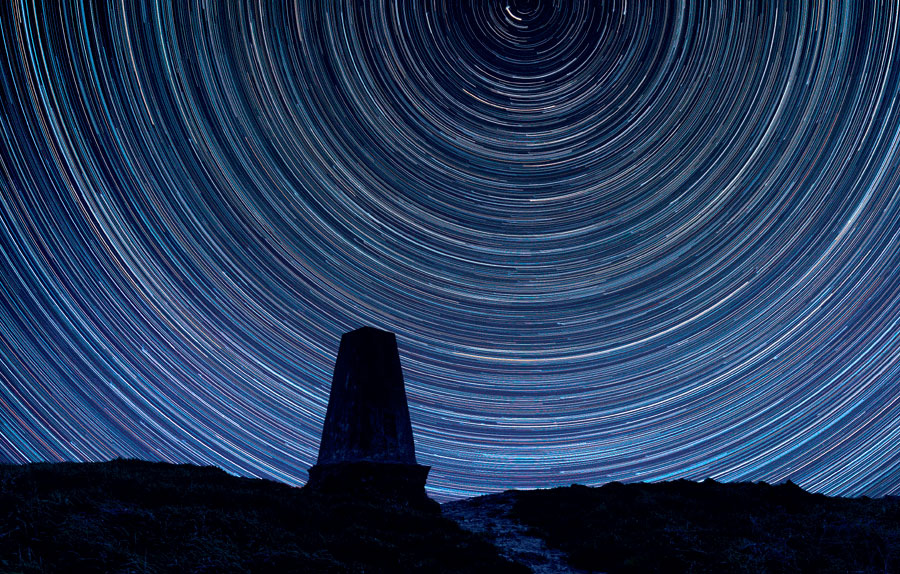 Above: A time-lapse photograph of the night sky above the South Downs
A Dark Sky Park or Dark Sky Reserve is a place where the view of the night sky is relatively unaffected by interference from artificial light. The designation is granted by DarkSky (formerly the International Dark Sky Association), a charity that was formed in the USA in 1988.
Some of the best dark skies in Britain are to be found in its national parks - Exmoor, Bannau Brycheiniog (the Brecon Beacons), the South Downs, Eryri (Snowdonia), the North York Moors and Yorkshire Dales all have International Dark Sky Reserve status. Northumberland National Park is designated an International Dark Sky Park, where as well as the Twice Brewed Inn stargazers can visit the the Kielder Observatory, which hosts events throughout the year.
Other areas of the country offer equally exciting opportunities. In Norfolk, Kelling Heath Holiday Park has been designated a Dark Sky Discovery Site, and draws hundreds of astronomers and novice stargazers throughout the year.
Visitors can see the seven stars of the Orion constellation, the Milky Way, and even huge interstellar dust clouds if they are lucky. Wiveton Downs, which is in the Norfolk Coast Area of Outstanding Natural Beauty, has also met the strict criteria set by the UK Dark Sky Discovery Partnership.
There are also two great dark sky areas in Northern Ireland. In 2020 Davagh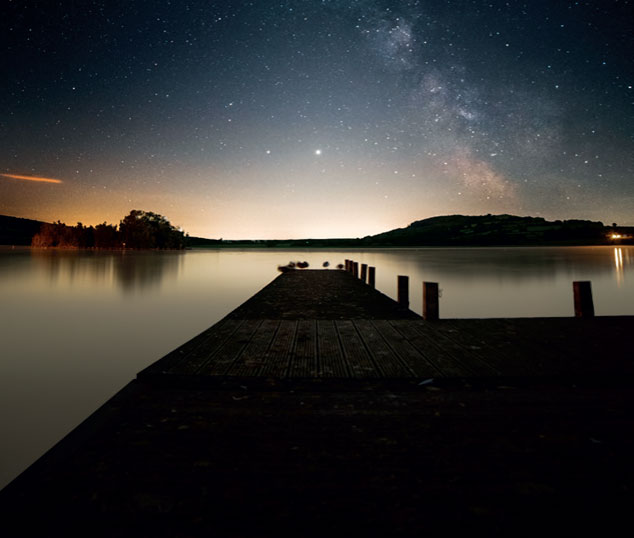 Above: Llangorse Lake in the Brecon Beacons.
Forest Park, about 50 miles from Belfast, was named as an International Dark Sky Park. And on the north coast, the precarious-looking Carrick-a-Rede Rope Bridge offers breathtaking views of the ocean by day and the starry sky by night.
This year Ynys Enlli (Bardsey Island), just off the Llyn Peninsula in North-West Wales, became the first site in Europe to become an International Dark Sky Sanctuary - awarded to remote locations with few threats to the quality of the night sky.
Enlli is one of the darkest places in the UK, its mountain serving as an effective barrier to light from the mainland. The closest major light pollution comes from Dublin, which is over 70 miles away across the Irish Sea. One of the wardens of Ynys Enlli, who took part in the certification process, is Mari Huws, who has spoken of what a treat it is to live in this special part of the world. 'I am always in awe of the island's beauty, and the night sky is very much part of that,' she says.