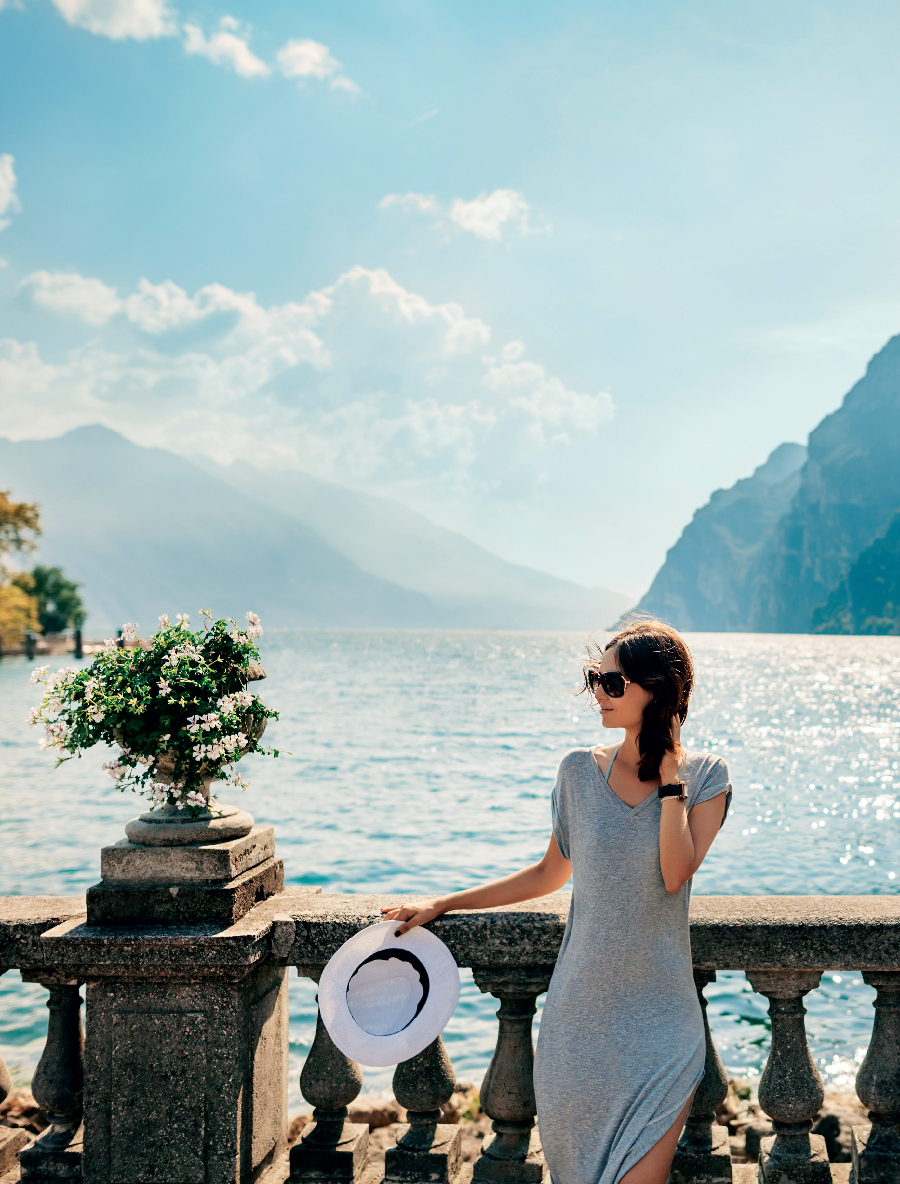 The world is opening up again, so The Lady's writers have picked the places they can't wait to revisit. Enjoy a quick roundup of four dreamy destinations for your 2022 bucket list- then tell us, where would you choose?
LAKE GARDA
ARMAND BEASLEY: Beauty and style columnist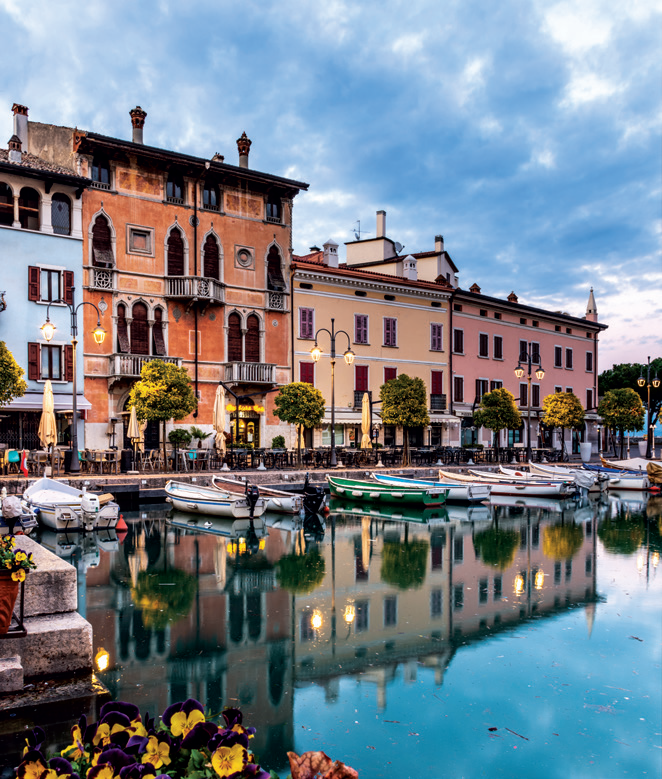 It's rare that I revisit holiday destinations but occasionally there's a spot that captures your heart, and one of those for me is Lake Garda in Italy. Situated in the north of the country, just west of Verona, the lake is framed by the majestic Dolomites.
My resort of choice is the town of Sirmione at the southern tip of the lake. It has a medieval fortress and Roman ruins, and there are some great spa hotels to soothe your body and soul.
The little boutiques for men and women are gorgeous, and I always pick up an amazing jacket or some shoes. I stay at the small family-run Hotel Eden, which is next to the main square. Views of the lake from the hotel are stunning and the square is filled with lovely restaurants and bars.
Around Lake Garda there are several towns you can visit using the very efficient water buses. Each one adds something unique to your stay: take the funicular up to the medieval fort in Riva del Garda, or visit the market for some stunning footwear and leather goods in Desenzano on a Sunday. If you need to entertain children or you're a thrill-seeker, then pop across to the town of Garda and visit the Gardaland Resort theme park.
RIGA
SUE BAILEY: Food columnist
As I gazed from my window onto steep golden spires, red-tiled roofs, saffronyellow façades I immediately fell under the charm of Riga, the elegant capital of Latvia. There for work, I promised to return and explore further.
Two years ago we managed a spring weekend break. Riga is the largest capital of the three Baltic states, with a rich mercantile history dating back to the Middle Ages. It has the most Art Nouveau buildings in the world and many medieval churches and guildhalls.
Latvia gained its independence from the Soviet Union 30 years ago and is now a vibrant and friendly city. We stayed at the stylish Hotel Relais le Chevalier and sampled local cuisine at innovative restaurants – pine-needle ice cream, anyone? – or cosy haunts serving beetroot borscht and birch-smoked fish.
The central market – five giant beetle-like converted German zeppelin hangars each with its speciality food produce – was incredible. But unless you like liquorice and cough syrup do not sample Riga Black Balsam, Latvia's traditional liqueur!
GOA
MAXINE FRITH: Editor
After a memorable but exhausting three-day wedding of some close friends in Jaipur a few years ago, my husband and I decided to take a break in Goa, on the south-western coast of India. It was somewhere neither of us had been before and have never forgotten.
Conquered by Portugal in the 16th century, the region has been described as a 'pocket-sized paradise', with wide beaches, fragrant spice farms and an impressive number of Catholic churches. Vindaloo curry originated here, but forget the fiery British version – the real thing is entirely different, delicious and a revelation.
Once known as a hippy paradise, Goa now boasts some superb resorts. We stayed at the five-star Taj Fort Aguada, but there are many middle-priced options too. When I close my eyes I can still remember the scent of the spice farm we visited, and recall the sense of peace we felt before flying home. I have travelled around India but Goa retains a special place in my heart.
AMSTERDAM
LUCY ROBINSON: Website editor
Some European cities are like a rich, creamy chocolate cake – great to eat but sometimes a bit heavy. Amsterdam is more like a zesty, zingy lemon cheesecake that wakes up your senses. Irresistible – and you always want a bit more.
I was last there in a glorious June with some friends. We stayed at a quirky boutique hotel in the centre of the city. Its windows were like portholes, and we peered over the rooftops from our room with a view. There was a lot packed into that bright weekend. We visited the museum district to take in Van Gogh, Rembrandt and Vermeer – and of course the famous Red Light District. It felt awkward walking past sex workers in shop windows, but they didn't seem to mind.
Amsterdam is most famous for its canals lined with tall, narrow but elegant houses. Determined trams rattle fearlessly through the lovely streets crowded with hip restaurants and lively bars. As twilight glowed through the historic district the street lamps shone like magic lanterns.
Put Amsterdam on your must-see list for 2022. You won't regret it.
Discover all nine dream destinations inside this month's issue of The Lady magazine! Subscribe today here to recieve The Lady delivered direct to your door, plus exclusive subcriber offers and discounts and FREE access to our digital edition.