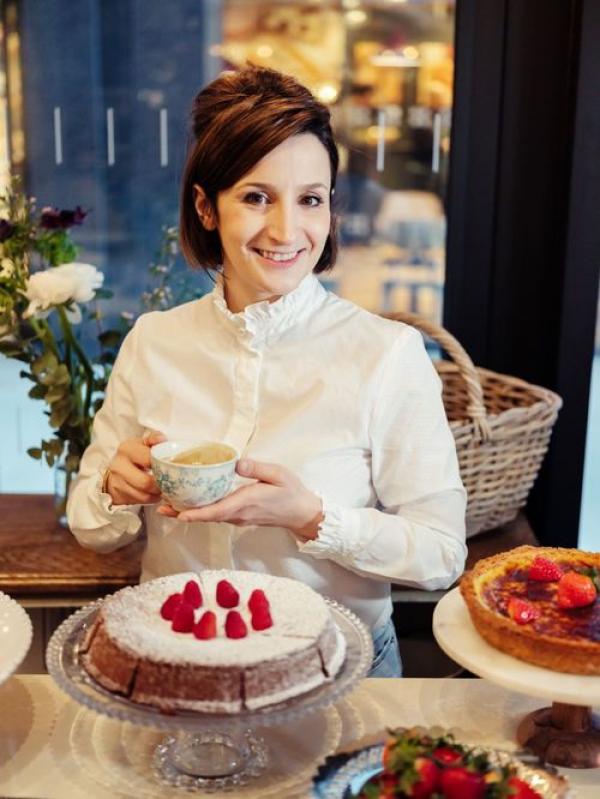 Aurelia Noel-Declos is the founder and co-owner of Chez Antoinette – a café-bar-restaurant inspired by the infamous Parisian bistros – with locations in Covent Garden and Victoria, London.
Aurelia's penchant for interior design (visible in the high ceilings, hanging lamps, mirrored walls and original French antiques of Chez Antoinette Victoria) has deep roots in her previous career as an interior designer, during which she held positions at illustrious Parisian and London-based interior design and architectural firms including Charles Zana, Eve Mercier, and most recently 1508 London. Here, Aurelia was closely involved in the design and development of diverse properties, from grade 2 listed London townhouses to new-builds in the UAE.
In 2014, Aurelia decided it was time to pivot her career towards her other passion: cooking, and specifically bringing the imitable recipes of her grandmother Antoinette to the bustling streets of London. "Everything I know about food and dinner parties was taught to me by my beautiful grandmother, known to all as Antoinette" says Aurelia. "Our menus showcase her love for authentic French cuisine - every dish is prepared with the same love and joy that my Grand-Mère imbibed into our family's dinners."
Following the success of the original, Aurelia joined forces with her husband Jean-Baptiste in Spring 2019 to launch a sister site, Chez Antoinette Victoria. Much like in Covent Garden, the emphasis here is on highest-quality seasonal produce from French and local suppliers, and a menu that is both sophisticated and modern, yet homely and authentic, featuring French favourites such as Croque Monsieur, Blanquette de Veau, and sourdough tartines with a range of delectable toppings such as smoked salmon with crispy kale.
In Chez Antoinette Aurelia has masterfully united her passions, creating a restaurant concept that celebrates elevated interior design and the cuisine de grand-mère that runs in her veins in equal measures.
Les treize desserts represents Jesus and his 12 apostles, and is typically laid out on Christmas Eve and remains on the table three days. The platter comprises of an abundance of dried fruits, nuts, traditional biscuits and pastries, quince, nougat, marzipan, cheeses and a bûche de Noël.
The dessert finishes off the Christmas feast, and Aurelia fondly remembers the whole family tucking in no matter how full they were! It reminds her of the coming together of her family around the table, and of spending time in the kitchen with her beloved grandmother - Antoinette, after which Chez Antoinette was named - and all the women in her family who spent hours lovingly preparing the feast. For Aurelia, it was these yearly family gatherings - brimming with generosity, opulence, and all the richness and abundance of the season - which instilled in her a love for hosting, and equipped her with the skills required to feed and entertain guests at home.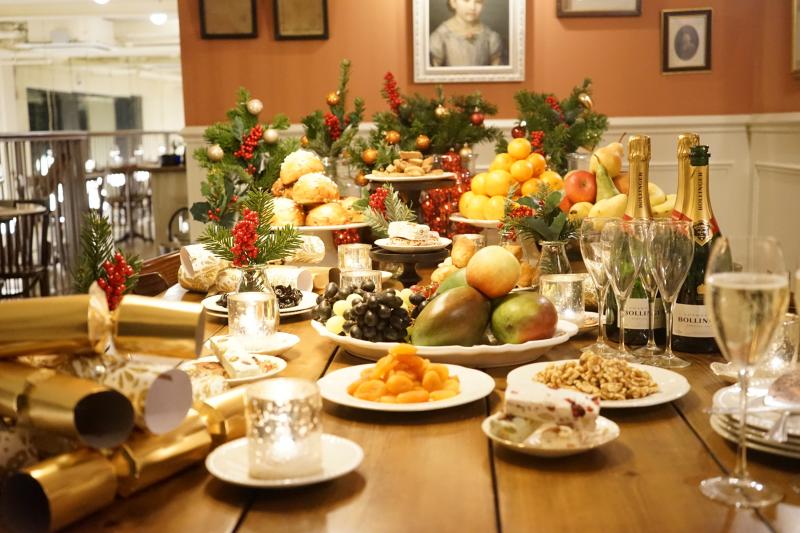 – Figues sèches (dried figs)
– Raisins secs (raisins)
– Amandes (almonds)
– Noix (walnuts) or noisettes (hazelnuts)
– Grappes de raisins (grapes)
– Melon vert "verdau" (a variety of green melon)
– Pommes (apples)
– Poires (pears)
– Pruneau (dried plum)
– Mandarines
– Nougat blanc (white nougat)
– Nougat noir (black nougat)
– Pompe à huile a cake made with olive oil and flavoured with orange flower water. This cake refers to the act of breaking the bread by the Christ.
We are delighted to announce that Aurelia is our new online food contributor! Look out for more tips and recipes from Aurelia in the New Year.