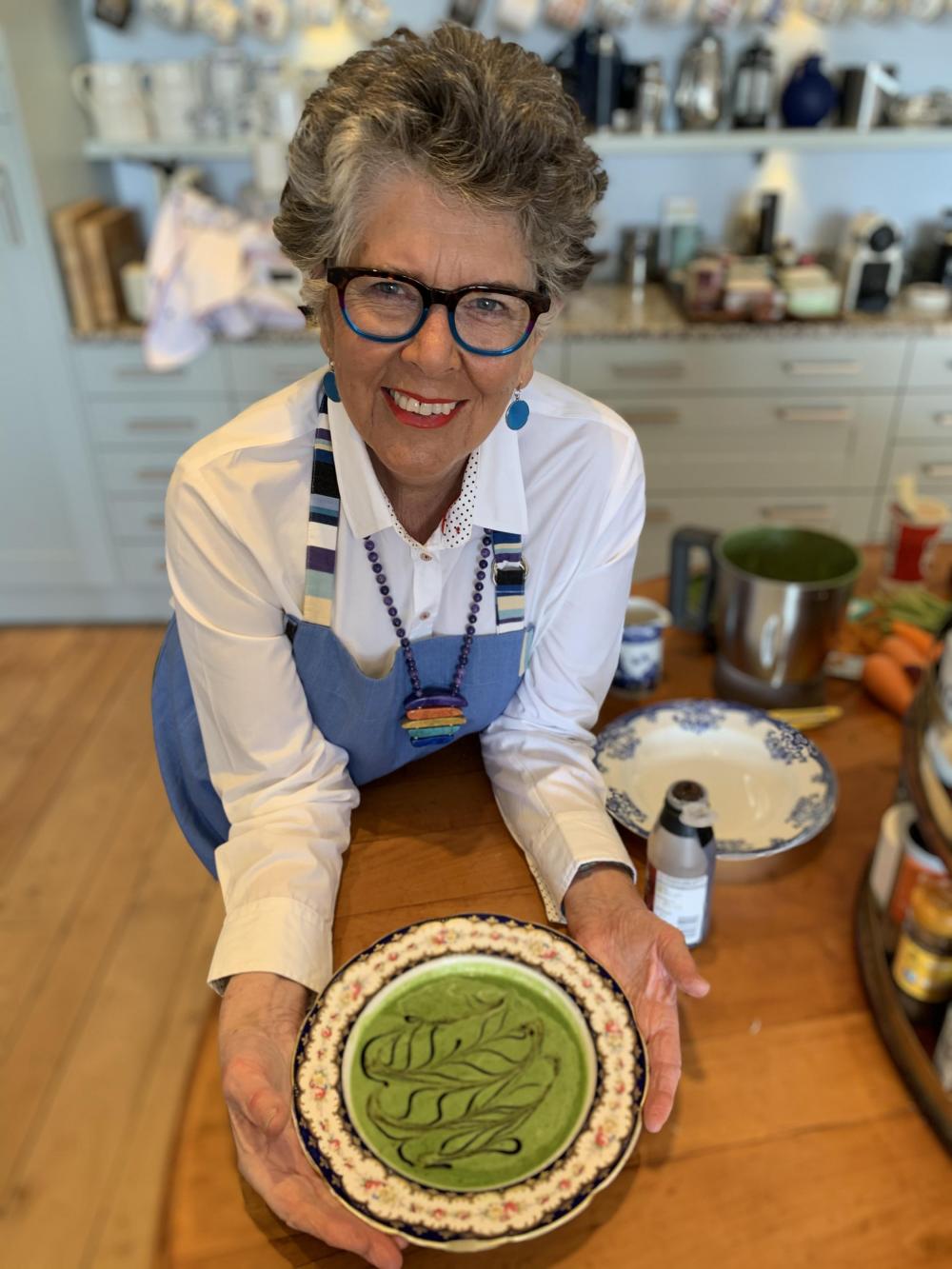 Airbnb has teamed up with cook, business woman, journalist and novelist Prue Leith to launch Airbnb Cooking Experiences – a new category of bookable Experiences that unlock the hidden culinary traditions of families all around the world. From learning grandma's recipes to trying out traditional Uzbek home-cooking, guests can now get access to 3,000 unique, home-grown recipes and learn to create them first hand.
To celebrate this launch, Prue will be hosting a unique, one-time Cooking Experience on 29th January. The Experience, which will take place at Leiths School of Food and Wine, will give guests the opportunity to create a three-course lunch with Prue using recipes from her cook book, whilst getting her expert guidance on how to create and serve the dishes to perfection. Once the food is ready, all guests will sit down and enjoy their creations with Prue, where they will have the chance to chat to the star and gain even more tips to perfect their culinary skills.
To book a spot on this one-time Experience, guests should head to airbnb.co.uk/prueleith on 9 December to book one of the ten spots, priced at £150pp.
Prue says, 'In my long life as a cook, restaurateur, businesswoman, journalist, and novelist, I've seen first-hand how cooking (domestic and professional) has the ability to bring people together, uniting them through a shared interest—there's always something new to learn, no matter your age or previous experience. Cooking is creative, satisfying, and very, very useful. I'm hosting this experience to meet the participants, hear their stories, and hopefully teach them a thing or two along the way!'
Other than your obvious interest and excellent career in food, what inspired you to take part in this Cooking Experience with Airbnb?
I think the ability of cooking good food to bring people together and have a good time is often overlooked. That's exactly what Airbnb Cooking Experiences is about, as well as discovering different culinary traditions from all around the world. Yes, everyone enjoys eating good food, but the making of it together is a very satisfying and bonding experience too! I'm all for anything that gets people to value and enjoy good food, and I know I will enjoy meeting the people who sign up for my Experience.
You must be so busy with your school, writing and Bake Off! What is your favourite part of your work and why?
Where to start?! I love the fact that my work allows me to share my enthusiasm for food with others, like I will on this Airbnb Experience, teaching recipes from my latest book. I really thrive on the variety; in a single week I can switch between writing my novels, testing out recipes, or even trekking round hospitals as part of my job on the Hospital Food Review for the government. I also love taking time out to talk at literary or food festivals about my books or even other books, such as The Vegetarian Kitchen which is a new cookbook written with my pastry chef niece Peta Leith. I also spend a lot of time selling my Prue x Lola Rose range of necklaces on QVC and my range of multi-coloured spectacles, Prue @ Ronit Furst.
Can you give us a favourite recipe from your own family and your cook book? What memories does it bring up for you?
This has to be the famous South African dish, Babotie. It's a bit like Shepherd's Pie, but with a glazed egg-and-cream top rather than mashed potatoes, and the minced lamb is slightly curried with sultanas and apple. You can freeze it or make it a few days before you want to eat it. It reheats perfectly, but is also just as delicious cold. Just thinking of it takes me back to the sunny country of my birth and conjures up memories of countless family get togethers. Anyone interested in the recipe can find it in PRUE, my latest cookbook.
What is one of your favourite / top recipes from another country and how does it make you feel when cooking/serving it?
I love Middle Eastern (particularly Lebanese) food. My brother's first wife was Lebanese and she taught me how to make Mujadera, the lentil and fried onion dish, and Tabbouleh, the bulgur wheat, lemon and mint dish. Together they make a great, simple, healthy and delicious vegan main course (and they're in my book too!).
What do you think is a 'classic bringing family together' recipe?
Probably fresh gnocchi with tomatoes and summer herbs. This is an easy choice for me because so many of my family members are veggies. It is a really lovely-looking dish and all you need to go with it is a green salad. I sometimes add a few lightly cooked greens (such as broccoli, beans or peas) with the salad leaves along with a handful of seeds or nuts sprinkled on top to add crunch and interest. Sometimes I buy the gnocchi from the fresh counter in the supermarket and just make the sauce, but if you have time, it is fun to make the traditional gnocchi using potatoes.
Prue's Cooking Experience via Airbnb takes place on 29 January 2020 at Leith's School of Food and Wine. £150pp, book here from Monday 9th December
In addition to Prue's Cooking Experience, Airbnb are giving 100 people the chance to develop their family recipes at the University of Gastronomic Sciences in Italy – you can apply via the platform here.