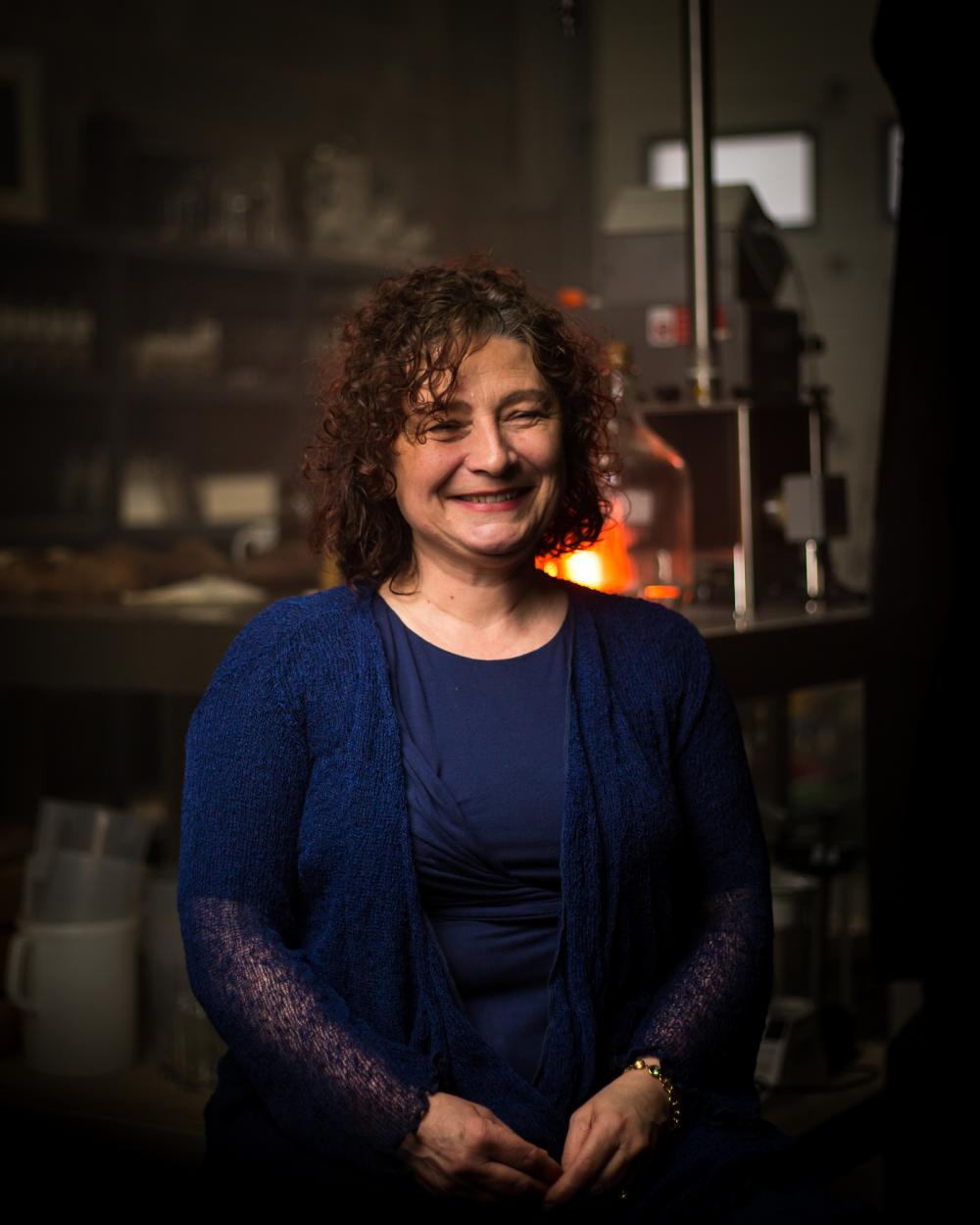 We talk to small-batch and leading artisan distillery, Nicola Smith, co-founder of Exmoor Distillery. Exmoor Distillery is run by husband and wife team, John and Nicola Smith. The couple have captured the true essence of Exmoor in a bottle of premium hand-crafted gin –Northmoor Gin.
What's in a typical day at Exmoor Distillery?
My usual morning starts with getting out of bed and seeing to our two gorgeous dogs Brock and Bess – they always come first every day! I take them for a walk out across the moor and get some fresh air before a busy day ahead.
I then make my way over to the distillery, grab myself a tea and a coffee to get my double caffeine fix for the day and start with the general day-to-day running of the distillery. I check the system for new orders, answer emails and calls and welcome walk in guests throughout the day. I love introducing people to the brand, showing them around the distillery and talking through how we make Northmoor Gin and the botanicals we use. I always encourage them to taste the gin – whatever the time of day!
At around 5pm I usually hot foot it out the door to make it to my dance fitness class which I run five days a week. It's the perfect way to unwind from a busy day with the local ladies.
After my class I head home, let the dogs out, cook some dinner and sit back and relax – occasionally with a glass of gin in hand!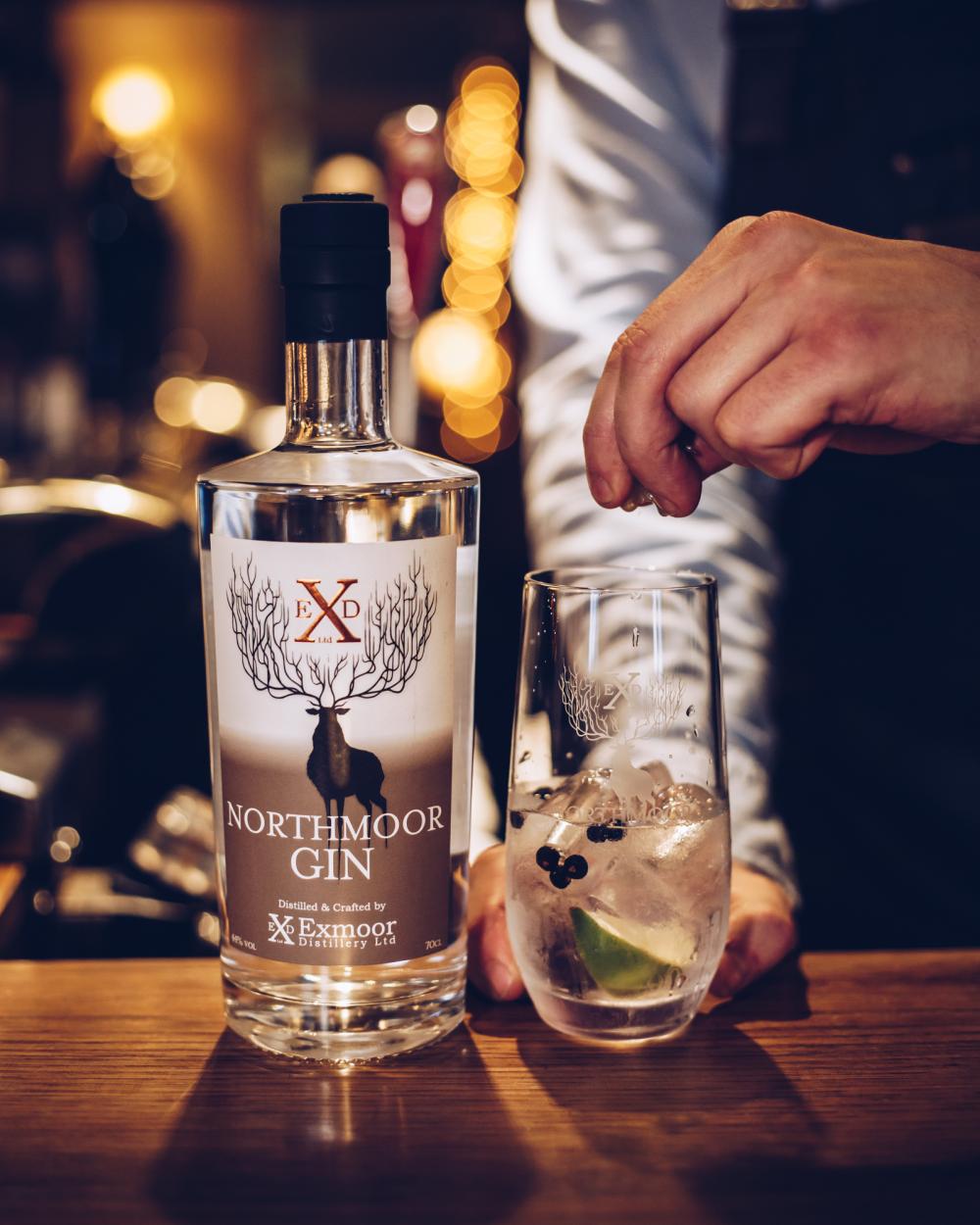 What makes a perfect G&T?
I love a classic G&T in a tall glass, with lots of ice and a healthy measure of Northmoor Gin, a dash of quality Indian tonic, finished with a garnish of lime, or if I am feeling adventurous – pink grapefruit!
In your profile you say you experimented in the kitchen before deciding to distil your own blend, can you tell us more about this time and how you came up with your particular blend?
My husband John had researched the perfect ingredients for our first creation for a long time. We experimented for many months refining the recipe by distilling gin with various combinations of our chosen botanicals. Once we were close, we invited friends and family to sample our gins during blind tastings, comparing them to other quality established brands. Once our recipe was consistently coming out as the favourite, we knew we had something special to bring to the market!
I loved getting everyone's input. As much as we wanted to create a gin we both loved, it was really important to us that everyone else loved it too.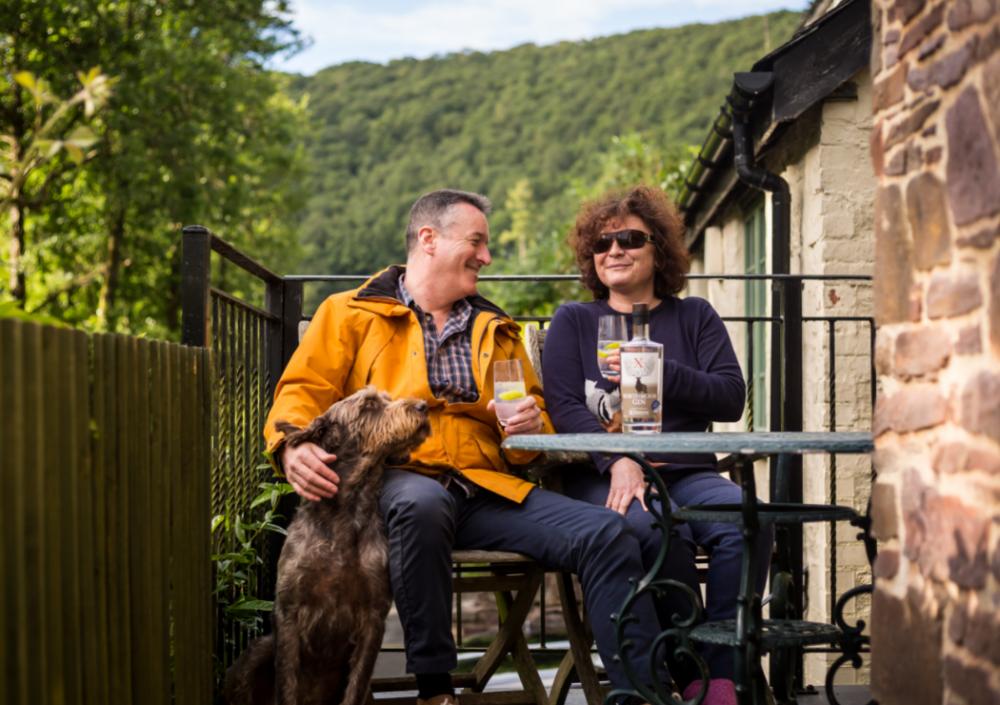 You are obviously both very passionate and proud of your business, what do you think are the top three qualities to have if you're a couple in business together?
First, a clear understanding of who does what within the business. Second, lots of patience. Third, a strong marriage!!
Has your love of travel influenced your decision making in the original blend? Is it the rugged freshness and clarity of Exmoor that influences this unique blend of gin?
Both! John and I have travelled extensively and have sampled many gins from around the world. We know what we like, and we knew we could produce something very special. We have strived to reflect the rugged yet beautiful landscape and atmosphere of Exmoor in the gins that we produce. Both our Northmoor Classic Gin and our Northmoor Navy Strength Gin have a rounded, earthy quality with a spectacular finish.
Northmoor Gin 44% ABV. RRP: £35.00 (70cl) £19.95 (35cl). You can buy Northmoor Gin straight from the source at https://www.exmoordistillery.co.uk/. The recipe packs an authentic taste sensation, infusing traditional juniper berries with carefully considered and chosen botanicals including coriander, angelica root, grains of paradise, lemon, cinnamon, rowan berries, winter savoury, orris root powder and kaffir lime leaves.